How to Write a Chase Check
Ad Disclosure: This article contains references to products from our partners. We may receive compensation if you apply or shop through links in our content. You help support CreditDonkey by using our links.
(read more)
Got a shiny new Chase checking account? You're almost ready to make purchases. Read this guide to learn how to write a check from Chase.
Recently opened a Chase checking account? Learn how to fill out a Chase check and order more checks for future use.
How to Write a Chase Check
Here's how to fill out a check in six easy steps:
Date - Write the date that you are making the purchase

Pay to the order of - Write the name of the person or company that you are paying the check to

$ box - Write the amount you are paying to the recipient in this field (ex: "$79.88"). If there are no cents, write "00".

Dollars field - Write the exact amount of money in words that you filled out in the $ box. (Ex: "Seventy nine and 88/100.") Remember to include the cents. The $ box and Dollars field must match - if either field is wrong, the check will be invalid.

For or memo - You can make a note of what you are using the check for (ex: "March Rent 2021").

Signature - Sign the document with your John Hancock. Now your check is valid!

How to Order Chase Checks
Here's how to get a batch of checks from Chase: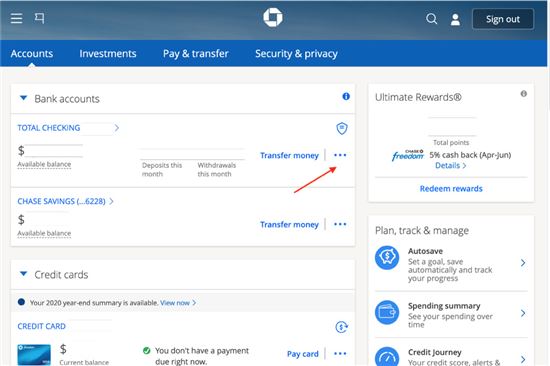 Screenshot of Chase
Sign into Chase.com

Click the three dots ("...") on your check account

Choose "Order checks or deposit slips"

New window will *open* and you can order checks from orderpoint.deluxe.com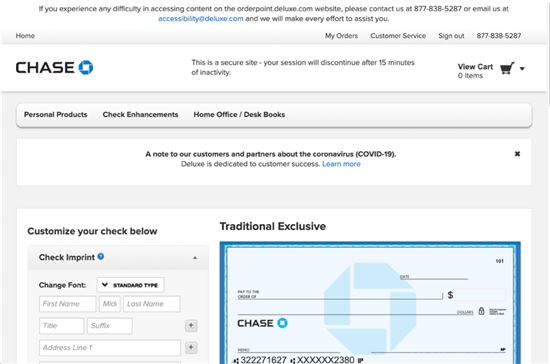 Screenshot of Chase
Note, you're able to order both personal and business checks at your local Chase branch.
Current Chase Promotions
You can write and order checks with a Chase checking account. If you don't have a checking account with Chase Bank yet, here are popular Chase coupons for new customers.
Bottom Line
Filling out a Chase check is pretty easy and straightforward. Checks for other U.S. banks will generally follow this same process and format.
Make sure to write all the information on the check accurately, or your check may be considered invalid. And if you need paper checks, you can easily order them at Chase.com or by visiting a Chase branch.
Amber Kong is a content specialist at CreditDonkey, a bank comparison and reviews website. Write to Amber Kong at amber.kong@creditdonkey.com. Follow us on Twitter and Facebook for our latest posts.
Note: This website is made possible through financial relationships with some of the products and services mentioned on this site. We may receive compensation if you shop through links in our content. You do not have to use our links, but you help support CreditDonkey if you do.
Compare: