Stripe Review: Pros and Cons
This article contains references to products from our partners. We may receive compensation if you apply or shop through links in our content. You help support CreditDonkey by reading our website and using our links.
(read more)
Stripe charges straightforward low fees for online credit card payments. But it's not right for all businesses. Read on to see if it's right for you.

© CreditDonkey
Online businesses with staff developers enjoy the many benefits of Stripe. Offering complete customization and affordable prices, it's a developer's dream come true.
Stripe offers robust services for internet-only businesses. Stripe is the powerhouse behind many online stores and services. Developers can create a custom product that is unique to their business.
On the surface, Stripe may seem simple, but its vast array of tools makes it a powerhouse for those who know how to use them. Developers use the APIs to use the payment platform while customizing their storefront and billing features.
In reality, Stripe is a third-party payments processor. They give you almost instant access to processed payments. However, you run the risk of in-depth scrutiny down the road as your business collects payments and payment processors further evaluate your risk. This could mean account termination or held funds without notice.
In short, Stripe is a feature-rich service helping merchants create a robust online presence. Credit card processing is more of a secondary service. Their tools are powerful and easy to use, making Stripe a leader in the industry for developer tools.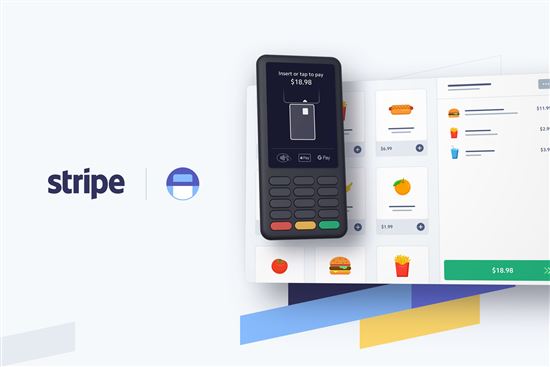 Credit: Stripe
Who Is Stripe Best For?
Businesses with on-staff developers: Business owners need developer experience or an on-staff developer to take full advantage of Stripe's offerings. While you can use one of Stripe's third-party partners for API customization, the cost factor would likely make it not worth your while.
Global commerce merchants: Stripe offers currency conversion, accepting payments from around the world. They are available for set-up in 25 countries at the moment, but the companies within those 25 countries can accept payment in any currency.
Businesses presenting a low fraud risk: Stripe, being a third-party processing service, automatically approves accounts for many businesses. Businesses high at risk for fraud, though, are at risk of account cancelation, which is why low-risk businesses are better suited for this card processor.
Reasons Why We Like Stripe
Set up checkout right on your website: Business owners can embed a payment form directly on their website rather than using an external link to a payment site. They can also customize the forms to make the payment flow simple.
Consumers can pay on multiple devices: Consumers can access the payment form on any device, including mobile phones and tablets. On mobile phones, consumers can also initiate a one-tap option, which saves their payment information securely and streamlines the payment in the future.
Accepts many major credit cards and contactless payments: Businesses can accept major credit cards as well as Apple Pay.
Transparent pricing: Stripe is straightforward, with the pricing options right on their website. They don't hide fees or charge set-up fees.
No early termination fee: If you don't like the Stripe service, you can cancel it at any time. Stripe will even help you export the saved data so you can use it elsewhere if you decide the service is not for you.
Customizable API: Stripe allows for complete customization of the interface based on your ecommerce company's needs. You don't have to sync with any third-party apps or pay any monthly fees for this service.
Accept recurring payments: Businesses can offer as many subscription options as they see fit at no extra charge. Stripe recalculates the amount if a customer changes their plan or service. Customers can easily make changes to their information themselves without any required effort on your part. Everything is saved in the system and ready for your use.
Offers high level of security: Stripe offers Level 1 certification, ensuring that your company and your customer's data is secure. They also give the option for two-factor authentication to help protect the private information in an attempt to prevent fraud.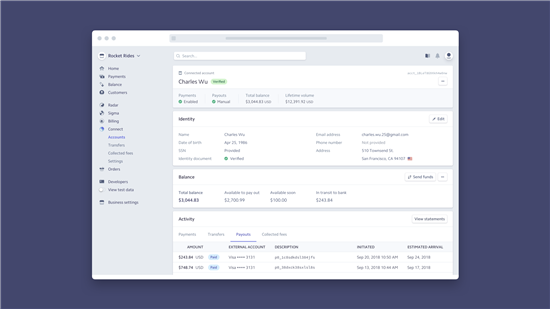 Reasons You May Want to Look Elsewhere
You are a small business: Simple sites with only a few products or occasional payments can find Stripe overwhelming. Stripe has exponential potential that is best suited for larger companies with complex needs. If your needs are straightforward and require little customization, a simpler processor might suit you better.
You don't have developer skills: Again, Stripe is meant to be completely customized. If you don't use its available resources, it's not worth the service. If you have to pay a third-party to do the customization for you, it could end up making the service more expensive than necessary.
You need a virtual terminal: Stripe does not encourage you to use their service as a manual entry card processor. While they do have the capability to allow businesses to accept phone orders, it's not their bread and butter. They also don't offer the same guarantee of protection for these payments as they do for invoiced payments made by the customer.
Pricing and Fees
Stripe only charges you for the payments you process. You don't have to pay any monthly subscription fees or setup fees, and you don't have to meet a minimum quota.
They offer a "Pay as You Go" plan where you only pay for what you use. For each transaction, you pay 2.9% plus $0.30 for all credit and debit card payments. If you process international payments, you'll pay an additional 1% for the processing plus another 1% for the currency conversion.
They also offer the ability to accept the following payments:
ACH credit $1.00 per ACH credit payment. When Stripe automatically reconciles an ACH Credit payment to an outstanding invoice, a $7 fee will apply upon successful payment.

ACH direct debit 0.8% with a max $5 fee

Alipay and WeChat Pay 2.9% plus $0.30
Stripe also charges a $15 fee for any disputed charges or chargebacks. If the dispute is found in your favor, though, Stripe will refund the $15 charge.
Mobile
Businesses can accept payments on-the-go with Stripe, using the same account they use online. There are no monthly fees or minimums you must meet. You don't even need a card reader - you can manually enter the credit card information or use the camera to live scan the credit card information. If you want a card reader, you can order the iDynamo by MagTek card reader from Stripe for $110.
Keep in mind, however, that Stripe charges an additional 1% for any payments made through the mobile app.
Customer Service
While Stripe excels in tech savviness and pricing, they lack greatly in customer support. If you prefer phone contact, you'll want to look elsewhere. Stripe doesn't offer phone support.
They do offer a few ways to connect with them digitally, but you must be a customer to do so. They do offer the opportunity for potential customers to contact them via email with a few predetermined generic questions/answers available, but it's pretty lackluster.
They also have an extensive knowledgebase. But, if you are the type who just wants to ask a person your specific question, you may be disappointed. While they do offer chat support, the answers are often pretty generic and limited to the questions already loaded into Stripe's database.
How It Compares
PayPal: PayPal offers the same pricing as Stripe with a more straightforward platform. After signing up, you can literally start accepting PayPal payments rather than customizing a complicated interface. The downside, though, is that PayPal requires your customers to leave your site and enter their information directly on PayPal's website.
Stripe

PayPal

Benefits and Features

Customer Service

Phone (by request), Email, Live Chat, IRC

Phone, Email, Live Chat Support, PayPal Community

Good For

Online businesses; Customized checkout experience

Accepting Paypal payments; Small businesses with average transaction under $100

Equipment

Online Processing, Terminal, Stripe for Marketplace & Platforms, Billing Services (subscription & invoicing)

POS (Chip, Swipe, Tap), Marketplaces & Partners, Invoicing, Online Processing

Pricing Model

Flat rate

Flat rate

Swipe Rate

2.7% + 5¢

2.7%

Online Rate

2.9% + 30¢

2.9% + 30¢

Monthly Fee

No monthly fees

No monthly fees; $30/month for PayPal Payments Pro

Keyed-in Transaction Fee

2.9% + 30¢

3.5% + 15¢

Deposit Time

7-14 days after the first successful payment

Instant access to the funds in your PayPal account; Or instant deposit to your bank account for 1% fee or 1-2 business days for no fee
Chargeback Fee

$15

$20
Square: If you plan to do more retail payments rather than ecommerce, Square often has the upper hand. Square also offers lower pricing for retail transactions, making it the processor of choice for in-person transactions.
Stripe

SPECIAL OFFER
Free Mobile Credit Card Reader - Learn More

Benefits and Features

Customer Service

Phone (by request), Email, Live Chat, IRC

Phone, Email, Live Chat Support, Seller Community

Good For

Online businesses; Customized checkout experience

Mobile & small businesses with average transaction over $100

Equipment

Online Processing, Terminal, Stripe for Marketplace & Platforms, Billing Services (subscription & invoicing)

Free magstripe card reader; $49 for contactless + chip reader; Stand, Terminal, and Register available for purchase.

Pricing Model

Flat rate

Flat rate

Swipe Rate

2.7% + 5¢

2.6% + 10¢

Online Rate

2.9% + 30¢

2.9% + 30¢

Monthly Fee

No monthly fees

No monthly fees

Keyed-in Transaction Fee

2.9% + 30¢

3.5% + 15¢

Deposit Time

7-14 days after the first successful payment

Payments before 5PM PT / 8 PM ET is available the next business day

Chargeback Fee

$15

None
Braintree: PayPal owns Braintree, which makes them a leader in the industry almost by default. They do offer similar pricing as Stripe; however, they charge a $0.15 surplus for each AMEX card processed.
Authorize.net: Offering similar services as Stripe, Authorize.net charges a set-up fee and monthly gateway fee, making it more expensive. They do, however, specialize in fraud detection and protection, which can be valuable for high-risk businesses.
Bottom Line
If you are a developer or have one on staff, Stripe is a great interface with many amazing features. If you won't use the features or don't have a developer on staff, it could be overwhelmingly complicated and unnecessary.
Whether you should consider Stripe or not depends on the extent of customization you desire and/or your need to process payments from around the world.
Write to Kim P at feedback@creditdonkey.com. Follow us on Twitter and Facebook for our latest posts.
Note: This website is made possible through financial relationships with some of the products and services mentioned on this site. We may receive compensation if you shop through links in our content. You do not have to use our links, but you help support CreditDonkey if you do.
---
Not sure what is right for your business?
Answer a few short questions in our credit card processing quiz to receive tailored recommendations to help you keep more profits.
Take Credit Card Processing Quiz
Read Next:
Compare: