Best Ways to Get Paid to Watch Ads
Ad Disclosure: This article contains references to products from our partners. We may receive compensation if you apply or shop through links in our content. You help support CreditDonkey by using our links.
(read more)
You never thought you'd want to watch commercials, but what if it paid real money? Here's a list of great ways to get paid to watch ads.
We all know ads. They're what you have to sit through to get to the content you really want. They're irritating, intrusive, and sometimes eerily specific.
In fact, enough people hate ads that some businesses realized they could make more money by letting viewers pay not to see them.
But what if the ads worked for you?
It sounds like a fantasy, but it's not. With this list, you can join thousands of others out there and get paid to watch ads. You'll never view them the same way again.
7 legit ways to earn money by watching ads
:

Earn gift cards on Swagbucks when you watch movie trailers
1. Swagbucks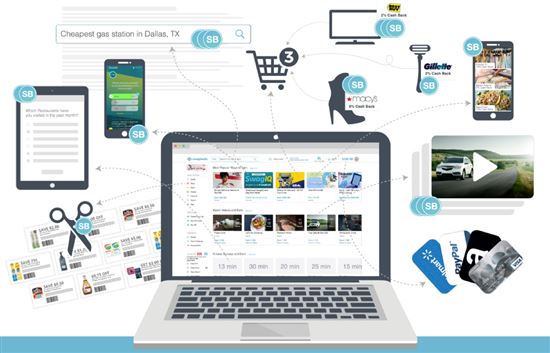 screenshot of swagbucks
Swagbucks is a popular site for people looking to earn a little extra money in their spare time, and they offer plenty of ways to do it.
Their bread and butter is online surveys, which you can participate in through their website or their app, available in the iOS and Google Play Store. You can even get paid for shopping online, using coupons—and of course, watching videos.
If you want to watch ads, there are lots of categories to choose from, including sports, news and politics, fashion, food, home & garden, health, parenting, and more.
Why do you get paid to watch ads?
The answer is simple: Ads provide the financing for most content on TV and online.
Companies like Swagbucks realized that if they just shared some of the ad revenue from the viewers generating it, they could save the effort and expense of writing a sitcom to interrupt.
What you can earn
Regular Swagbucks users can make as much as $50-$100 a month.

Member must "Activate" the Bonus in the Swag Ups section of your account. Bonus value is earned in the form of points, called SB. Get a 1000 SB bonus, which is equivalent to $10 in value, when you spend at least $25 at a store featured in Swagbucks.com/Shop. You must receive a minimum of 25 SB for this purchase, which you must complete within 30 days of registration. MyGiftCardsPlus.com and travel purchases do not qualify.
2. InboxDollars

Screenshot of InboxDollars
Another great way to earn money watching ads in your free time is InboxDollars. Like Swagbucks, they'll pay you for watching videos, taking surveys, and online shopping.
Big brands want to get their videos (like movie trailers and product commercials) in front of the eyes of consumers like you. InboxDollars makes that happen and cuts you in on the deal.
Remember, there's no one policing the direction of your eyeballs. As long as you have the ads running, you're making money for it.
InboxDollars even recommends completing surveys
while
you watch their ads, potentially doubling your rate of return.
And since these companies are trying their best to make quality content, you may even be surprised to find yourself entertained.
What you can earn
Typical users of InboxDollars report making around $25-$30 a month.

Get paid to take surveys, play video games, watch videos
Cash out to PayPal or gift cards
Learn More: InboxDollars Reviews
3. Ibotta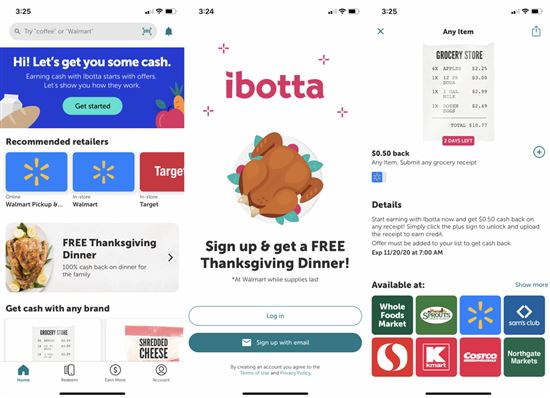 Screenshot of Ibotta
Everyone knows how ads are supposed to work: You're sitting in front of your TV, enjoying an episode of G.I. Joe or another show that aired years ago.
When an ad for laundry detergent comes on, you start to wonder if maybe Tide really does get out stains better than the competition. Next thing you know, you're down the cleaning aisle of the grocery store, and a jug of Tide is in your cart. (They got you!)
Well, with Ibotta, you can watch ads to get deals for things you were planning to buy anyway.
This popular cash-back shopping app offers sweet deals on everyday items, which you occasionally have to unlock by watching a short video (usually no longer than 30 seconds).
What you can earn
You can save an average of $20 a month by scanning receipts with Ibotta.
4. Slidejoy
How many times per day do you see your phone's lock screen? Well, with Slidejoy, Android users can turn that lock screen into a walking billboard.
It sort of sounds like something out of a cyberpunk novel, doesn't it? Ads, everywhere you go, even when you close your eyes. Okay, it doesn't go quite that far. It's actually a pretty good deal…
Once you install the Slidejoy app, it just runs constantly, showing you ads whenever you pick up your phone.
It's up to you whether you interact with them or not. You still get paid, just for having them pop up. You can cash out with as little as $2, and hey, some of the ads might even be entertaining.
What you can earn
With Slidejoy, you can earn from $5-$15 a month, just for unlocking your phone.
5. iRazoo
iRazoo is another site that'll pay you for watching videos and ads. It might not be as well-known as sites like Ibotta or Swagbucks, but rest assured iRazoo is paying out. At the time of writing, iRazoo had paid out over $113 million, and that amount goes up every day. That's not bad for only paying people to watch ads.
Rewards on iRazoo come in the form of gift cards to major retailers, or cash through PayPal.
What you can earn
Users of iRazoo can make as much as $10 a week.
6. SuccessBux
Earn cash through PayPal by watching ads on SuccessBux. It's free to join, and easy to get started.
All you have to do is click on ads, watch them to the end, and then complete a captcha to confirm you're human.
That said, at the rate you get paid for this particular service, it is probably not worth your time.
What you can earn
The pay rate on SuccessBux is shockingly low. You'd have to click 100 ads just to earn a penny.
7. Nielsen TV Ratings
Nielsen is easily the best-known name in consumer opinions, and "Nielsen Families" can earn as much as $200 a year just for watching TV as they normally do—ads and all.
The only real downside is that you can't sign up or even apply to participate. Nielsen TV Ratings are by invite only.
But if you are lucky enough to get chosen, it's a nice bump to your bank account for doing something you were already doing.
What you can earn
Nielsen Families typically make around $200 a year for watching TV.
Other Ways to Get Paid to Watch Ads
MyPoints
Earn gift cards to popular retailers like Macy's, Target, Amazon, and Walmart by watching ads and completing surveys with MyPoints, available online or via mobile app.
QuickRewards
You can get paid to watch videos, along with over 50 other unique tasks, with QuickRewards. Cash out easily with PayPal after earning as little as one cent.
You-Cubez
Watch videos and promote your business with You-Cubez. You can withdraw your earnings once you've got as little as $2.00.
You can also earn a 15% commission when you refer friends to You-Cubez.
Bottom Line
Ads are only a problem when they aren't working for you. When you get paid to watch, you turn a negative into a positive.
Keep in mind, you won't get rich watching ads, but it can be a great way to add a little extra money to your bank account with minimum effort. Just sign up, and start watching and getting paid today.
Jeremy Harshman is a creative assistant at CreditDonkey, a personal finance comparison and reviews website. Write to Jeremy Harshman at jeremy.harshman@creditdonkey.com. Follow us on Twitter and Facebook for our latest posts.
Note: This website is made possible through financial relationships with some of the products and services mentioned on this site. We may receive compensation if you shop through links in our content. You do not have to use our links, but you help support CreditDonkey if you do.