How to Get Paid to Watch Videos
Ad Disclosure: This article contains references to products from our partners. We may receive compensation if you apply or shop through links in our content. You help support CreditDonkey by using our links.
(read more)
Downtime doesn't have to be wasted. This list of legit sites will pay you to watch videos online. Earn money and chill.

© CreditDonkey

Get free gift cards when you answer surveys
Get coupons and cash back offers from top stores

Get paid to take surveys, play video games, watch videos
Cash out to PayPal or gift cards

Sign up your computers, smartphones and tablets to earn:
Up to $60 in points for gift cards
Monthly $10,000 sweepstakes entries
Instant win game tokens
Picture this: You're on the train or waiting in line at the DMV.
You have your phone. Your earbuds are in. You're watching cat videos.
And who wouldn't be? Cats are adorable. And what else are you going to do with the downtime?
But you could be earning money.
I know what you're thinking: "I work plenty hard already, thanks!"
But who said anything about work? Check out this list of sites that let you earn just by watching videos on your phone or computer.
Have you experienced getting paid watching ads or taking surveys before?
Legit Sites That Pay You to Watch Videos
1. Swagbucks: Earn the most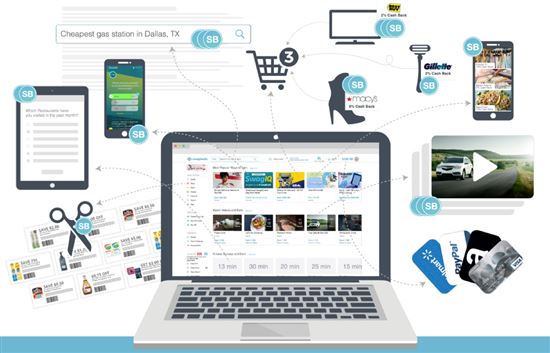 screenshot of swagbucks
One of the most popular sites that pays for watching videos online is Swagbucks. There's plenty to choose from: videos on sports, finance, the news, or even sponsored content.
Sign up to access their library, then follow the steps to complete your watching tasks. You have to watch to the end and provide ratings in order to earn your Swagbucks.
If you want to mix things up, you can also get paid to play games, take surveys, and even shop. It sounds too good to be true, but it's not—see for yourself.
What you can earn
Most videos are worth 1 or 2 Swagbucks, which are worth about a cent. Regular watchers can earn around $90 a month.

Get free gift cards when you answer surveys
Get coupons and cash back offers from top stores
2. MyPoints: Watch playlists for points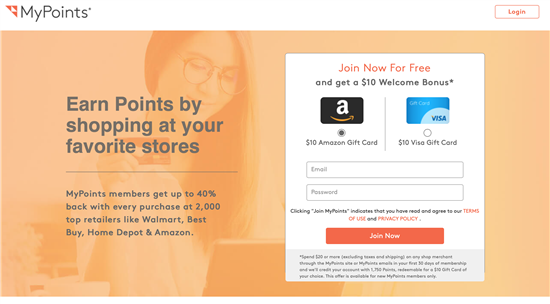 Screenshot of Mypoints
You can get up to 500 points a day watching videos over on MyPoints, and there are plenty of topics to choose from. It's easy and free to sign up. After that, just pick a playlist and go:

Food

News

Travel

Home and garden

Health and wellness
MyPoints playlists save you the trouble of figuring out what to watch next. Just make sure you watch all the way to the end of the playlist (not just the video) because it's required in order to earn your points.
What you can earn
A $5 gift card on MyPoints costs around 700 points. If you watch a lot, you can earn about $3.60 per day watching videos.
With some sites, like MyPoints, the actual value of your points depends on how you redeem them.
Between gift cards (which aren't all priced the same), cash payments through PayPal, and even airline miles, it'll be up to you to make sure that you get the biggest reward for your effort. Keep a calculator handy to make sure that your time doesn't go to waste.

3. InboxDollars: Earn cash, not points

Screenshot of InboxDollars
Earn cash, not points: That's the promise at InboxDollars. Big brands pay InboxDollars for your attention, and pass some of those earnings on to you. Seems only fair, right?
You'll be rewarded for watching and interacting with their content and helping to generate the buzz they need to get the news out to everyone else.
They've even posted videos featuring Beyonce, John Legend, and Kevin Hart, to name a few. What could be better than getting paid to indulge in a little culture?
What you can earn
Get up to 6 cents per short video on InboxDollars. Keep in mind, you have to earn $30 dollars in order to cash out, so it will probably be a few weeks before you get hold of any cash.

Get paid to take surveys, play video games, watch videos
Cash out to PayPal or gift cards
4. Earnably: Get $3 - $4 an hour
Complete offers and earn points with Earnably. Your points can be exchanged for e-gift cards or cash.
You can't watch videos on Earnably directly. Instead, you'll go to their partner, Hideout.tv; here you'll watch videos and the required number of ads to earn your points.
Note that you'll have to manually transfer your points from Hideout to Earnably in order to cash out.
What you can earn
You can earn an average of $3 - $4 an hour on Earnably.
5. Netflix: Become a content tagger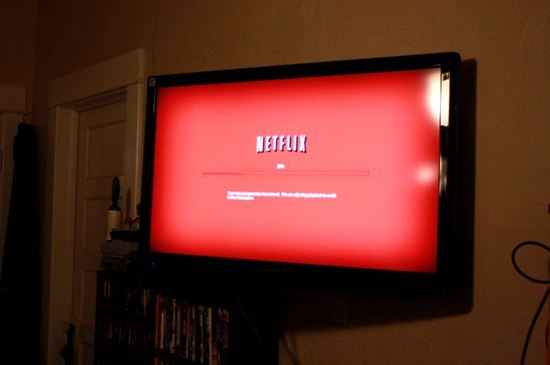 Netflix at home © MoneyBlogNewz (CC BY 2.0) via Flickr
This is what you really wanted to hear: You can get paid for watching videos on Netflix.
Well, you're in luck, because Netflix employs taggers to help ensure their viewers are able to find content that matches their tastes.
There's something you should keep in mind though: becoming a Netflix tagger isn't easy. In fact, the one thing they look for in potential taggers is a background in film or TV.
Still, if you think you're qualified, keep an eye on Netflix's job board for open positions.
What you can earn
This isn't a job that's going to make you rich. But if you like Netflix and flexible hours, it's worth a look.
6. Viggle: Earn watching anything
It doesn't matter what streaming service you use with Viggle: Netflix, Hulu, Amazon—they all earn you perk points that can be exchanged for gift cards, prizes, and even cash.
Featured shows can earn you points anywhere from 4 to 15x the normal rate. They've also got trivia games and quests to make participating more fun.
And if you want to do some good, you can donate your rewards to charities like Autism Speaks, the Wounded Warrior Project, and the American Cancer Society.
What you can earn
You can exchange up to 60,000 Viggle Points per month, which means $60, or an average of $2 a day.
Viggle has a two-layered point system that can be a little confusing. There are Viggle Points and Perk Points. According to their FAQ, 20,000 Viggle Points equal 1,000 Perk Points (in other words, 20 Viggle Points equal 1 Perk Point). After that, 1,000 Perk Points are worth about $1.

7. KashKick: Watch videos and answer surveys
Complete missions on KashKick, like watching videos or taking surveys. Brands pay KashKick for your insights, and they pass some of those earnings on to you. Cash out with as little as $5.
In many cases, you'll have to sign up for a subscription to get paid, and some of their offers may require you to pay in order to complete them.
What you can earn
Earnings vary with KashKick. Individual tasks taking 15 minutes may earn you between 50 cents and, in some cases, as much as $4.
8. iRazoo: Earn $10 a week
iRazoo is another service where you can get paid to watch videos online. Earn points by watching videos from their partners like Entertainment News and Better Living through their website.
You can also earn by taking surveys, downloading apps, and even playing games.
What you can earn
According to member reviews, you can expect to earn at most $10 a week on iRazoo.
9. National Consumer Panel: Earn $50 a year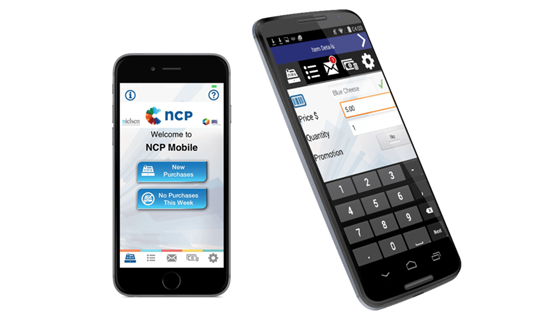 screenshot of national consumer panel
With the NCP (created by market research companies Nielsen and IRi), you can earn rewards for completing video surveys through your smartphone.
Just by installing their app, you'll be entered into their monthly sweepstakes. Every month they give away $10,000, with the top winners taking home $1,000.
What you can earn
According to their website, for registering one or more mobile devices, you'll earn up to $50 a year. These earnings are annual, so keep in mind that it isn't fast cash.
10. Nielsen Digital Voice: Access monthly sweepstakes
For decades, Nielsen has tracked what's popular on television, and now they've made the move to streaming. With Nielsen Digital Voice, you get paid for helping Nielsen better understand your streaming habits.
Just download their app to get started. They'll even pay you for surfing the web, playing online games, reading the news, and more.
The downside: You're rewarded for your participation by being entered into monthly sweepstakes (no direct cash).
What you can earn
Win as much as $1,000 a month, as Nielsen divvies up $10,000 between 400 winners. Average winnings run between $25 and $1,000. But it's worth noting that there's no guarantee you'll win at all.
11. QuickRewards: Earn gift cards and cash
QuickRewards, a site with an A+ rating from the Better Business Bureau, will pay you to watch informational and entertaining videos online.
Choose from topics like news, lifestyle, and pop culture, and earn rewards like Amazon gift cards, PayPal transfers, and gift cards to many of your favorite stores.
You can also earn by participating in paid offers, playing games, taking surveys, and even shopping.
What you can earn
Rewards vary per activity, but one point on QuickRewards is equivalent to one cent.
12. CreationsRewards: Earn up to $5 a day
Earn a $5 bonus just for signing up with CreationsRewards. Like many of the sites on this list, you can earn points by watching videos, taking surveys, discovering offers, answering trivia questions, and more.
Reviews are mixed regarding CreationsRewards, with many users citing long wait times to payments to clear. If you have trouble receiving your payments, try contacting customer service for assistance.
What you can earn
Redeem 1000 points for $5. Earning that much in a day is possible, but will require a lot of effort.
13. Vindale Research: Earn $.05 a minute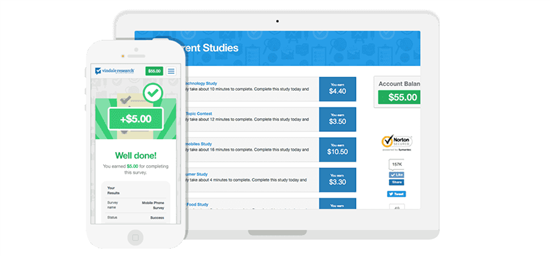 screenshot of Vindale Research
Vindale Research is technically a survey site, but they do have the option to watch videos as well. Each video pays about 5 cents, but they're relatively short—just take a look at the "Videos" tab on their surveys page.
Vindale's goal is to provide consumer opinions to big companies like Disney, Netflix, Amazon, and more.
Create an account online and then apply to watch videos (you have to qualify first). Once you start, you'll be paid through PayPal.
What you can earn
Earn about $.05 for videos that typically less than a minute long. You must earn $50 to cash out.
Other Sites That Pay to Watch Videos
Slidejoy
Slidejoy prides itself on connecting consumers with brands relevant to them.

Install their iOS or Android app to get interactive ads on your phone's lock screen. These ads, targeted specifically to you, may take you to YouTube videos or advertisers' websites.

In order to ensure fairness, your interaction with the ads—or not—has no effect on your earnings.

What you can earn
According to Slidejoy, users can anticipate earnings between $5 and $15 a month, just for unlocking their phones.

SuccessBux
Get paid to watch ads on SuccessBux. You'll click the ad, watch for a short time, and then complete a captcha to confirm that you did it.

SuccessBux also offers range paid memberships, which come with lower withdrawal fees and higher commissions from referrals, which are honestly the best way to make money on the site.

What you can earn
At the low rates they pay, it's unlikely you'll make a significant amount of money watching ads on SuccessBux.

In general, be wary of sites where you have to pay to earn. The consensus seems to be that SuccessBux is a legitimate site, but there are plenty of scams out there where you may be asked to pay for the opportunity to make money. Consider this a red flag, and do your research before signing up for anything.


Nielsen TV Ratings
Nielsen has been measuring what people watch, buy, and listen to for over 90 years. Households that agree to share data on what they watch are rewarded with gifts.

While you can't apply to become a Nielsen family, you have the chance of being selected at random. Keep an eye on your mailbox for your opportunity.

What you can earn
Nielsen families are rewarded with gifts for their participation.

AdWallet
AdWallet rewards you for watching videos from your favorite brands. Plus, you can unlock exclusive offers. You'll receive a text when it's time to log in to watch a short video. When you reach $10, you can cash out with gift cards, direct deposits or donate to a charity you care about.

What you can earn
AdWallet users are paid a minimum of $0.50 and up to $3.00 per video interaction.

TV-TWO
If you're over gift cards and into cryptocurrency, check out TV-TWO. The rewards app lets you pick and watch videos from your favorite content creators (2M+ on the platform) and collect crypto.

What you can earn
TV-TWO users earn TTV Ethereum Tokens (ERC20) for their time.
Bottom Line
You work hard all day. You've earned a little relaxation.
But that nagging voice in your head won't let you forget about the $4 you spent on coffee this morning. Or the $10 you shelled out for Disney Plus because you wanted to see Baby Yoda.
Luckily, there are plenty of ways to earn a little side money watching videos online. You aren't going to get rich, but hey, it's fun. And with a little time, you can definitely end up with a nice wad of spending money.
So the next time you're in line at Starbucks, getting ready to enjoy that venti mocha Frappuccino, just remember: Watch a couple vids, earn a little cash, and enjoy it, guilt-free.

Get free gift cards when you answer surveys
Get coupons and cash back offers from top stores

Get paid to take surveys, play video games, watch videos
Cash out to PayPal or gift cards
Jeremy Harshman is a creative assistant at CreditDonkey, a personal finance comparison and reviews website. Write to Jeremy Harshman at jeremy.harshman@creditdonkey.com. Follow us on Twitter and Facebook for our latest posts.
Note: This website is made possible through financial relationships with some of the products and services mentioned on this site. We may receive compensation if you shop through links in our content. You do not have to use our links, but you help support CreditDonkey if you do.