The Best in Banking: Top Money Innovators
---
Winners of the CreditDonkey Best in Banking award have been announced. Did your favorite innovator make the list?

Best in Banking

© CreditDonkey
Top Leaders in Banking Innovation
The banking industry is in the midst of a disruption - advances in technology and smart innovations have led many banking startups to hit the market that aim to move savers away from traditional banking.
Many traditional banks have clunky mobile apps and out-of-touch systems. They don't always cater to the younger crowd, who may not have a ton of money to set aside just yet.
Now, with our list, you can find options for your banking needs that make it easier to check your balances and make changes on the go, keep better track of your due dates (avoid overdrafts), and have an overall smoother experience while saving and managing your money.
Before you make any changes, keep in mind the following tips.
What to Consider When Looking at New Banking Options
Do your research: Before entrusting a fairly new company with your information and access to your money, read up on whether you should trust them and look into how they'll keep what's important to you safe.
Test the waters: It's not a smart move to transfer your life safe savings from a well-known, proven bank to an upstart. Move a little over at first and see how it goes.
Think about the future: What happens if the bank hits trouble? Is it FDIC insured? Ask the tough questions before making a banking switch.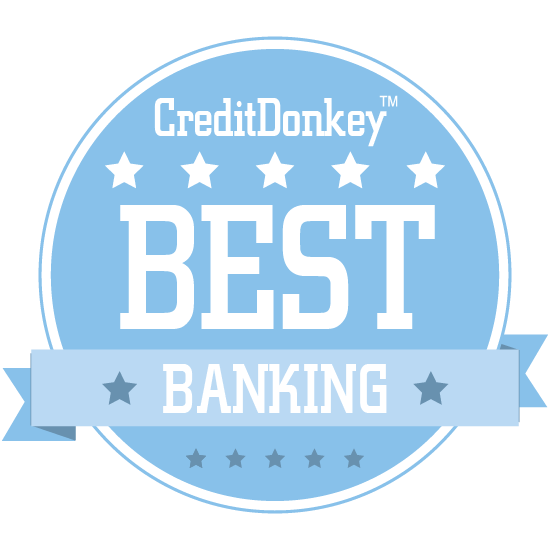 Best Banking

© CreditDonkey
Note: This website is made possible through financial relationships with some of the products and services mentioned on this site. We may receive compensation if you shop through links in our content. You do not have to use our links, but you help support CreditDonkey if you do.
Read Next: