Best Personal Development Blogs: Top Experts
---
What's holding you back? The winners of the CreditDonkey Best Personal Development Blogs Award can help you live your best life.

Best Personal Development Blog

© CreditDonkey
Top Personal Development Blogs and Resources
Sometimes we need a reality check, someone to make us more aware of our shortcomings as well as all of our wonderful-nesss. Blogs that focus on personal development provide the boost you need in self-awareness, with advice and tips on ways you can feel happy and become more productive at work and in your day-to-day life.
When you generally feel good about yourself, you're more likely to give everything your all, which leads to better ideas at work, a stronger job performance, and a merrier home life. You're more likely to make smart choices and not impulsive ones.
At CreditDonkey, we inform readers how they can make wise decisions about what they put in their shopping baskets and what they save for another day. Spending wisely and saving smartly involve self-awareness - knowing how much you can truly afford and whether you're shopping for the right reasons. Blogs like the ones on this list will help you get to that point and live a better life in general.
We found a lot of blogs on this topic to choose from - so narrowing down the list to the very best was not an easy exercise. Read on to see which ones we view as the best personal development blogs.

Best Personal Development Blog

© CreditDonkey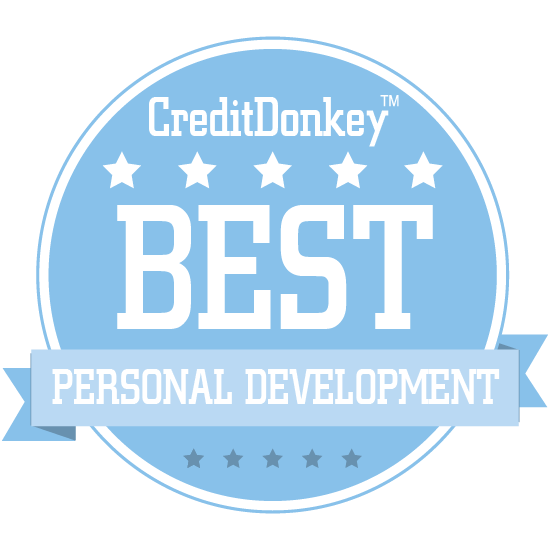 Best Personal Development

© CreditDonkey
Note: This website is made possible through financial relationships with some of the products and services mentioned on this site. We may receive compensation if you shop through links in our content. You do not have to use our links, but you help support CreditDonkey if you do.
Read Next: