---
Clothing is one of those items that you simply can't afford to go without. Literally.
And kudos to the law for keeping us fully clothed. For most of us, shopping is one of the greatest pleasures in life - even more so when we're getting a deal. While coupon codes are helpful (we'll get more into that later), what really keeps the prices down is the season. If you're able to plan in advance (what size will your kid be a year from now?) or you're open to rummaging through clearance racks, you can save some serious bucks. Just follow these general guidelines.
Best Months of the Year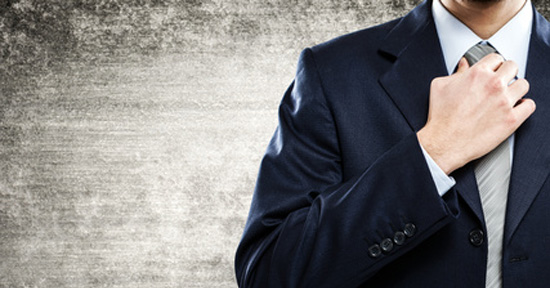 Winter Coats: Hold off until the peak of winter and you can get a steal at the coat rack Most consumers have already purchased their winter coats, so retailers are applying markdowns to the existing inventory to make room for outerwear. And if you can be patient even longer, until February, expect larger discounts but a more limited selection.
Suits: Since they aren't in high demand during this time of the year, suits will get price reductions in order to move the stagnant inventory. Just be sure to avoid the trendy pieces that can't be worn over time, and stick with the more traditional look to get the biggest bang for your buck.
Winter Apparel: Overall, the month of January represents a slower time for clothing retailers because it marks the end of the post-holiday shopping season. Retailers offer promotional offers ranging from 15 to 75 percent to lure consumers into the stores on a variety of items. Seasonal clothes in particular get the steepest cuts.
Sneakers: This is more of an exception to the points we made above. Every year, tons of Americans resolve to get back into shape. With that commitment comes a need for the perfect workout gear, and retailers take advantage of the rush by offering sales on athletic sneakers. They hope you'll get some sneaks and add on some weights, workout mats, and the like. Even if you're not a fitness guru, you very likely could use a new pair of sneakers.
What to Buy in April:

Sneakers: By this time the majority of resolution junkies have given up. Those sneakers they bought in January are stuffed in the back of their closet. If you're late to the resolution concept or you in the "running" for a new pair of sneakers, April is a good time as well. Retailers are going after avid runners who are eager to hit the pavement once again because of the warmer temperatures that are beginning to surface.
What to Buy in August:

Kids' Clothes: The back to school sales are in full swing, and so are the savings. While you will find some decent deals, discounts likely won't exceed 25 percent of the ticketed price since retailers know the demand is high during this period.
Swimsuits, Summer Apparel and Sandals: Once the days of summer start winding down, retailers are eager to clear out any excess inventory to make room for the incoming fall and winter merchandise. At this point, consumers' sandals are well worn, but they're willing to hold out until the summer ends. It's not uncommon to see items discounted by as much as 50 percent. If you stick to non-trendy items, you could make a nice stockpile of summer footwear and clothing for yourself for next summer.
Parent of teens? A part-time online job could give them a great opportunity to purchase their own threads, which can feel incredibly rewarding. Check out
this guide for the best online jobs
for teenagers for ideas.
What to Buy in October:

Jeans: School is back in session and the sales are winding down. But the one exception to the rule is jeans, which have traditionally seen their lowest price points in October.
What to Buy in November:

Boots and other winter footwear: During the month of November, consumers lay their sneakers to rest in exchange for boots or more cozy footwear.
Best Day of the Week
Looking to score a great deal on in-store apparel? It's best to hit the stores on Thursday evenings, when most markdowns go into effect and the racks are organized and free of clutter. Waiting until the weekend will only open the door to more frustration with larger crowds and displaced items.
Best Day of the Year
If you can stomach the feisty crowds and ignore all the other madness that may transpire around you, December 26th is the best day of the year to go shopping. Why? Well, the retailers are desperate to clear up any excess inventory that remains from the holiday shopping frenzy.
Other Helpful Tips
Check out holiday sales.
Every holiday weekend is accompanied by a sale, sometimes storewide and for up to 40 percent off. Here are a few to consider: Memorial Day, Labor Day, Mother's Day, Father's Day and Independence Day. To ensure you are getting the best deals, check the pre-sale price points.
Make mid-season purchases.
Once the item you desire to get your hands on arrives, wait six weeks for the first discount to be applied. Bear in mind that by following this approach, you run the risk of missing out on the item altogether. However, the upside is that you eliminate any chance of any buyer's remorse that could set it from an unwanted item lying around the house. The good news is that less popular items receive the heftier markdowns. If you tend to like nonconventional things, you will often be in luck.
Shop during the off-season.
When possible, purchase summer clothes during winter months and vice-versa. I've saved up to 85 percent on several occasions using this approach.
Sign-up for the in-store newsletter.
As a subscriber, you'll be the first to know about sales, be invited to pre-sales that aren't open to the general public, and receive coupons and promo codes. Even if it's only 25 percent off, a slight discount beats none at all. Just don't get in the habit of spending money simply because you can get a discount.
Find the best deal using online resources.
Looking for a particular item? Google it to see if any promotional offers pop up. If so, you've just saved yourself some time and money in a matter of minutes.
Check out discount retailers.
Many stores, like Ross, TJ Maxx and Marshalls, offer brand-name items at steeply discounted rates. And although they are a hit and miss, the excess inventory is your cue to save, as long as you don't mind doing a little digging. I've purchased clearance shirts for as little as $1.99.
Bottom Line: You don't have to spend a fortune to look great. If you follow these simple tips and do a little planning throughout the year, your wallet will thank you.
Allison Martin is a contributing writer at CreditDonkey, a credit card comparison and reviews website. Write to Allison Martin at allison@creditdonkey.com. Follow us on Twitter and Facebook for our latest posts.
Note: This website is made possible through financial relationships with some of the products and services mentioned on this site. We may receive compensation if you shop through links in our content. You do not have to use our links, but you help support CreditDonkey if you do.