What to Buy (and Not Buy) in January
---
Black Friday and the holiday shopping season are over, but the bargains are just beginning. Retailers will bring out discounts to entice consumers who received gift cards over the holidays to spend more than what the cards are worth.
Stores will do what they can to lure consumers who are watching their wallets more closely after their December splurges; they will appeal to the consumer's need to make New Year's resolutions (expect breaks on fitness-related accessories) and will prepare for a decrease in inventory (look for high discounts on last-chance buys of holiday décor).
But not everything will be a pure deal. In many cases, you should hold off on making purchases until Presidents Day sales. Or you may find this month is better spent making a dent in your debt rather than causing it to get even wider (see our idea on how exactly to do that below). Use the following list as a guide to where you're most likely to find bargains in January.
What to Buy in January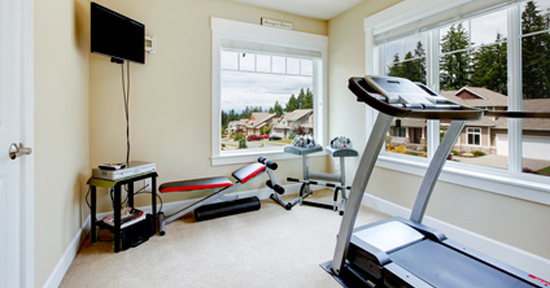 Fitness equipment: Just in time for New Year's resolutions, January brings discounts on exercise equipment and gym memberships. Included under the fitness equipment header is everything from home fitness equipment like treadmills and elliptical machines to exercise DVDs. In addition, most gyms run specials this month to get new members. The savings can be significant- sales on exercise equipment can be up to 70% off regular retail prices and the fees waived by gyms on memberships purchased in January typically total over $100.

Did you know: If you're looking to get in shape but don't want to spend much money, take advantage of free admission days at national parks, the first of which fall on Martin Luther King's birthday weekend in January. Most of these parks have hiking trails that will let you get in your exercise while enjoying the outdoors.

Shoes: Whether you decide to shed some pounds at the gym or on the trail, January is a prime month to score deals on sneakers. Retailers know consumers will be scouting for new shoes to make good on their New Year's resolutions, and they will offer up to 25% off the usual price.

Did you know: We've figured out the best deals on shoes year-round. Check them out here.

Electronics: Black Friday is known as the best day of the year to buy electronics, but price cuts may actually be deeper in January. Many of last year's television models will have price drops of up to 20% as retailers make room for new inventory. Once the spring and summer months arrive, sales on electronics will be much harder to find, so buy now if you're in the market for a new TV or laptop.

Did you know: The International Consumer Electronics Show, held in early January in Las Vegas, is one of the main reasons for price discounts on electronics this month. Most manufacturers debut their consumer-product lineup for the year at this major annual conference. With the unveilings, demand drops for the current products and so do their prices.

Major appliances: Just like electronics retailers, home improvement and department stores are ready to clear out last year's models at the beginning of the year. If you're worried about that strange noise your refrigerator is making, or simply want to upgrade, check out the sales and clearance appliances for savings around 30%. Not quite ready to take the plunge? Here are some other times of year to buy kitchen appliances at a discount.
Credit card balance transfers: In the month after Christmas, visions of low interest rates dance in credit cardholders' heads. It is balance transfer season and many credit card issuers ramp up the introductory 0% APR promotions during this time to entice new cardholders. If you carry a balance and qualify for such an offer, you could be making a smart financial choice and starting your year off right. A balance transfer is a great tool for cutting down your total debt. But if you use the relief as an excuse to go on a shopaholic blender, you will easily dig yourself a deeper hole. Check out the CreditDonkey guide to the balance transfer game.

Did you know: How to save money with a balance transfer

Winter clothes: This is also the time of year to stock up on winter clothes and outerwear. You'll have to pick through the racks to find the sizes and styles you need, but the effort could certainly pay off. As we go deeper into January, you could see discounts up to 80% off, so check your closet to see what types of sweaters and coats you and your family need to brave the remaining winter months — or wait til next year to enjoy your new winter wardrobe.

Did you know: You can find more tips on when to shop for outerwear in our article "Best Time to Buy Winter Clothes."

Linens: January is famous for "white sales" that offer great prices on sheets, towels, and other home linens. Good sales on linens can be hard to find, so stock up. Discounts are usually 30-60% off retail, but some stores may offer even deeper price cuts.

Did you know: "White sales" date back almost 150 years. They were introduced in 1878 by department-store founder John Wanamaker in Philadelphia as true "white sales" since they applied only to pure white linens. Colored, printed, and patterned linens weren't included in these sales until the late 1950s.

Holiday decorations: As soon as January arrives, prices on holiday merchandise are slashed. If you have been able to hold off on buying a fake Christmas tree, outdoor decorations, or any other holiday-themed products, now is the time to stock up for next year. The downside is you'll have to do some digging in a bargain bin. But you should be able to come across some treasures that will last you many holiday celebrations – plus the thrill of a great find at a great price. Retailers will continue slashing prices as the weeks after Christmas progress, usually bringing prices down to 90% off by mid- to late January.
What Not To Buy in January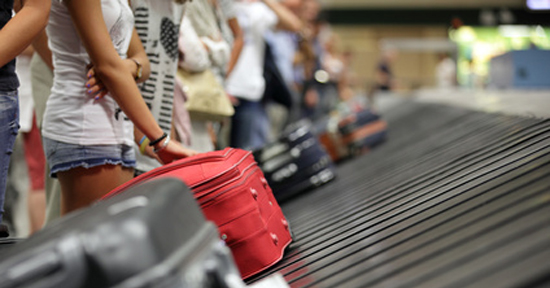 Mattresses: You'll have a hard time finding many sales on mattresses in January. Since this is a major and often expensive purchase, you're better off waiting until you can get some kind of discount.

Did you know: Presidents Day and the Fourth of July are the two big mattress shopping holidays. Discounts are steep and regularly reach 30% or more.

Small home appliances: The time to buy small home appliances is during the final months of the year, not the beginning months. That said, if you find yourself in the market for a small appliance, try to hold out for a few more weeks. Sales on appliances like toasters, coffee machines, and microwaves will be better in February.
Luggage: The best deals on luggage come when people start thinking about summer vacations – typically in the late winter and early spring months. Even Presidents' Day sales will typically see discounts on luggage of at least 20%. No such discounts will be usually available in January, though.
Patio sets: As soon as stores start clearing out their holiday inventory, they start bringing in outdoor products like patio sets in anticipation of the spring and summer months. January marks the debut of the newest models, and the prices on them will be at their highest. Better deals will come as the outdoor season gets closer.
If the holiday season hasn't drained you of your shopping enthusiasm, you can get plenty of great buys in January. But be patient for big bargains, and keep in mind that Presidents' Day sales are right around the corner.
(with Additional Updates from Lauren)
Leah Norris is a research analyst at CreditDonkey, a credit card comparison and reviews website. Write to Leah Norris at leah@creditdonkey.com. Follow us on Twitter and Facebook for our latest posts.