Real Estate Crowdfunding Just Became Real Authentic with This Company
---
In the often murky world of real estate crowdfunding, ArborCrowd has made transparency a core value, according to its cofounder.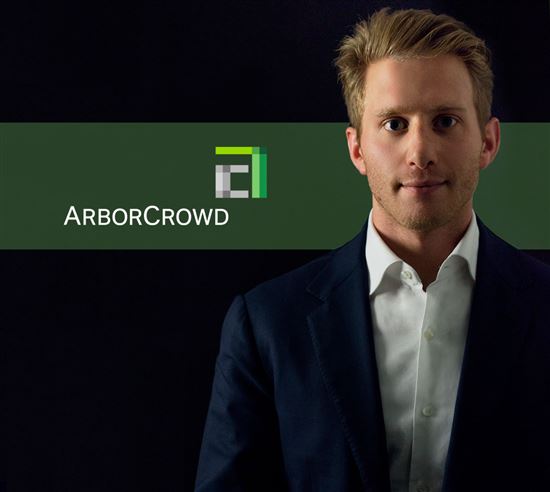 Adam Kaufman

© Courtesy of ArborCrowd
Adam Kaufman began the company in 2016 with his father, the chairman and CEO of Arbor Realty Trust. Both businesses are members of the larger Arbor family of companies. Kaufman described ArborCrowd as an opportunity to bring Arbor Realty Trust's "core fundamentals" of real estate to outside investors, as well as to attract first-time investors.
Though ArborCrowd is still relatively young within the real estate space, its affiliation within the well-known Arbor company allows the smaller, newer platform to attract professional investors who trust in Arbor's reputation, according to Kaufman.
ArborCrowd, along with some other
real estate crowdfunding companies
, only allows accredited investors to invest in its projects. To be an accredited investor, you must either:
Earn $200,000 or more in income over the past two years (If married, the income requirement increases to a minimum of $300,000).
Have a net worth of over $1 million, excluding your home.
Investing with ArborCrowd
Here's how investing with ArborCrowd works:
ArborCrowd thoroughly vets all of the deal offers it receives before accepting any of them.

The few chosen deals are underwritten by ArborCrowd.

ArborCrowd commits to invest its own money into the properties before opening them to outside investors.

The opportunities are listed on ArborCrowd's website and accessible to any accredited investors.
A focus on transparency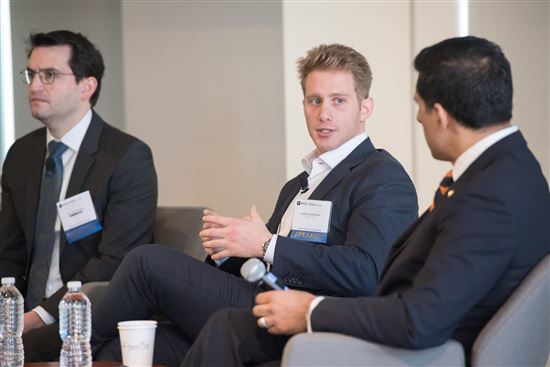 © Courtesy of ArborCrowd
Transparency within the real estate crowdfunding sector is crucial, Kaufman believes. He said many other crowdfunding platforms hide fee disclosures within long legal documents most people tend not to read.
But complicated fee structures are just part of a consumer's potential distrust of the industry. Most crowdfunding companies are not based in real estate, according to Kaufman, but rather in developing technology. The founders of many of these businesses are often tech entrepreneurs instead of professional real estate investors, meaning that they have less experience in one of the most volatile financial markets.
Kaufman hopes the industry as a whole begins to instill transparency as a core value as more and more platforms, real-estate-based or otherwise, arise. ArborCrowd plans to lead by example.
"What we're trying to actively combat from our side is taking measures to really say that we need to advocate for transparency and responsibility in the industry," Kaufman said. "We need to band together and do so quickly. We need to be on the right side of history when the market turns, and the crowdfunding industry inevitably does take a hit."

Building Consumer Confidence
Kaufman believes that the real estate market is heading closer and closer to an inevitable "correction," or market downturn. In the event of that shift, honesty between investors and companies is key, he said.
The company's position on the matter remains firm not only for its investors, but also in the hope of showing others that they can do the same.
For many other platforms without ArborCrowd's background within the real estate market, it may be challenging. Those companies need to focus on making significant changes in the way they do business, according to Kaufman.
These changes include:
More thoroughly evaluating potential investments.

Creating rigid criteria for each potential investment and only investing in deals that meet that criteria.

Giving transparent information to investors on the fees and fundamentals of each investment.

Keeping investors updated about the performance of each investment as sponsors conduct business.
In his mind, the shift in ideals is less of a possibility but rather a necessity for any company that wants to survive long term.
"We hope that other companies [promote transparency] too," Kaufman said. "It's a stance we're going to take and try to bring people on board alongside us."
The ArborCrowd Difference
ArborCrowd is unique from other crowdfunding platforms in two ways:
The service closes all transactions before even offering them to investors by investing its own capital upfront. This ensures that even if a deal does not receive the full amount of funding from investors, the remaining amount of investment is still fulfilled and held by ArborCrowd.
ArborCrowd discloses every fee investors will pay upfront, as opposed to allowing variable fees depending on how well the investment performs.
The company's stringent underwriting benchmarks mean its offerings may be limited. Sometimes investors have to wait for investment options to become available.
The platform's growth has also been slower than others within the same market. According to Kaufman, that's for the better.
imilar companies, operating under different models than ArborCrowd, frequently invest in properties that are overpriced or do not meet their outlined criteria for investments, Kaufman said. This is often done to show progress to shareholders, at the expense of putting investors, whose money is on the line in these properties, at potential risk.
"I'm very proud to say that our initiative has really been that slow and steady," he said. "We're building a long-term business with a strong focus on quality and transparency. Does it create hardship today? Absolutely. But, at the end of the day, we're not going to sacrifice our standards of quality just to create momentum."
Kaufman said investors have proven they, too, believe in ArborCrowd's business plan. The platform's deals receive funding at an "aggressive" pace, often by repeat investors.
ArborCrowd's investing model is different from many other companies, since it invests in equity instead of debt. Not sure what that even means? Take a look at our comprehensive guide that breaks it down to the basics. Learn
how to become a real estate investor
.
ArborCrowd's Future
ArborCrowd continues to grow and evolve along with both its landscape and consumers. The platform has two new initiatives slated to launch in the middle of the summer of 2019. Though Kaufman cannot speak about them in detail, he said one focuses on further transparency within the field and the other focuses on partnerships.
As a whole, Kaufman is excited to see how the crowdfunding field's trajectory unfolds. He hopes for further regulations that create more protections for investors and facilitate the entire sector's advancement.
"I hope it continues to grow to really permit the growth and the opportunities that it was truly created to do," he said. "That's something that I truly feel will take a lot of patience but will also take a lot proactiveness in order to stay in front of it and show all of the good things and all of the opportunities that crowdfunding can provide."
More from CreditDonkey: