Best Time to Buy Golf Clubs
---
While golf can be a relaxing yet thrilling sport, the cost of its pricey equipment can give you the most unwelcome type of hit when the credit card bill arrives. Your golfing game strategy should always be to pay off any balance ASAP and make that task as easy as possible by getting the best deal you can.
Here are the best times of the year to invest in a set of golf clubs without compromising on quality:
When is the Best Time to Buy Golf Clubs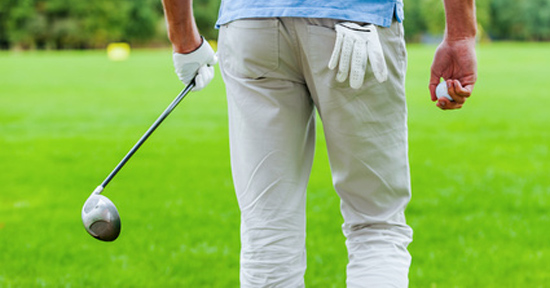 April
The country clubs are dusting off the golf carts, and new arrivals are being delivered to the pro shops just in time for spring, which means the old inventory must go. Retailers do expect high demand during this time and won't be budging on the high prices of the latest models, but you can score some discounts on older sets. If you can stand not being privy to the very latest technology in golf clubs, consider buying during this time of year.
June
Father's Day is the perfect opportunity to save on golf clubs, even if you're not buying them for Dad. A national chain, for example, has offered 15 percent off and free shipping on select golf clubs as part of most of their Father's Day promotions.
November
Golf season typically runs from April to October, with a steep decline in participation in the sport as the cooler temperatures begin to surface. And with the decreased demand in new clubs comes promotional offers from retailers to move any existing inventory (soon to be old news) to those who seek the latest and greatest each season. Also, be on the lookout for Black Friday and Cyber Monday sales. Golf clubs can make for great Christmas presents — we won't tell if you want to fight the crowds to get some for yourself!
How to Save Money Buying Golf Clubs
Shop online first.
Don't get swept up with the idea of hopping to a bunch of local retailers. Chances are you'll get swept up by a salesperson's chatter and buy the very first set you touch at the very first store, without knowing if you're paying a good price or not. Do your homework ahead of time, compare prices across a variety of online merchants, and then try the clubs out in person. You can always go back online — assuming you can fight off the push of salespeople — if the best deal is indeed to be found there.
Assess your need and your spending threshold beforehand.
This isn't a cheap investment. Do your comparison shopping to get a good feel for your price range and research reviews. For golf clubs, the price tag does not necessarily indicate value. Avoid being sucked in at the store and getting subsequent buyer's remorse (which could translate into months of accumulating interest charges if you don't stay within your budget).
Buy used.
If you can't find used items at sporting good chains, try local pro shops that may have some on consignment. You may also be able to trade in your old set to offset the costs. One word of caution: Carefully review photos to ensure that the components of the set are in good shape because one golfer's trash isn't always another golfer's treasure.
Allison Martin is a contributing writer at CreditDonkey, a credit card comparison and reviews website. Write to Allison Martin at allison@creditdonkey.com. Follow us on Twitter and Facebook for our latest posts.
Read Next: