8 Life and Money Lessons Learned from Senior Citizens
---
When it comes to economics, senior citizens have seen it all, from the Great Depression to the booming '70s job market to the semi-recovery state we're in now.
While the words of our elders have always been considered wise, they are often ignored. Everyone is so busy with their phones, their work, and their home life, and few people live near their grandparents as the multigenerational households of decades ago once did.
Because of this shift, several homegrown projects have sprung up to give seniors a much-deserved soapbox and help them pass on sound personal finance advice. One of these, a blog run by actor Seth Menachem, catalogs pearls of advice from the senior citizens he meets in the Los Angeles area. Another one, the Legacy Project, is based out of Cornell University in Ithaca, N.Y., and features a collection of interviews from well over 1,500 people. Read on for eight pearls of wisdom from these projects, giving the younger generation the beginnings of their own personal finance know-how: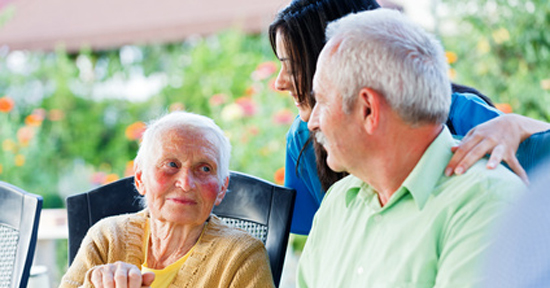 Don't buy what you can't afford, and live within your means. As one retired nurse told Menachem, this is the key to enjoying life as you age. In her words, "If you can't afford it, don't buy it." By living within your means, you can put away money for future use as well as avoid getting stuck in debt. In the Legacy Project, 91-year-old Betty gives similar advice. She counsels readers to use credit cards only if they know they'll be able to pay off the balance at the end of the month.
Own up to personal responsibility when it comes to real estate. 97-year-old real estate agent George Johnson has seen many a housing bubble grow and burst, and he has some practical advice for homebuyers in an MSN article: Don't be greedy. He explains that it's better to wait until you know you can afford the home payments before plunging into home ownership.
Save for the future. Having a good, fleshed out retirement fund gives you the ability to live your golden years to their fullest. The senior citizens interviewed for the Legacy Project recommend always putting a decent percentage of every paycheck into an emergency fund as a cushion in case of a costly incident, like a lost job or a broken-down car. This fund could also serve as the beginning of a financial nest egg for retirement. As long as future retirees keep putting money into that account, it will grow and flourish.
Don't work for just the paycheck. Never sacrifice quality of life for the quantity of a paycheck - that was a recurring theme heard time and time again at Cornell. Do what makes you happy, even if that means taking a big pay cut. Accepting a lower standard of living so you can do what you love will help you be happier in the long run. If you don't know what kind of job would make you happy, a career or personality test could help narrow down the possibilities.
Don't be a slave to your stuff. Having lived through the Great Depression, the older generation knows how to be happy with few possessions. Whether you're poor or rich, the key to happiness is not the amount of stuff you have or the amount of money in your bank account. Instead, place importance on "surrounding yourself with people you love," 72-year-old Malinda explains at the Legacy Project. People are way more important than anything money can buy.
Say yes to success. If opportunity comes knocking, don't let fear of change get in the way. That's a recipe for regret, say the participants of the Legacy Project. Over at Menachem's blog, a successful entrepreneur named Al also explained that fear of change is the only thing that really holds any of us back. Whether it's a promotion that we're mulling over, an opportunity to work abroad, or applying for a job we really want, we should take a chance. If we don't say "yes" to that open door, we'll never know what could've happened - and we might never get that opportunity back.
Realize that people skills are underrated. The ability to make conversation can, in many cases, catapult us further in our careers than any technical skills. Several contributors to the Legacy Project mentioned that a person with a lot of emotional intelligence holds the trump card. It's very important, if not essential, to be able to work well with others in order to succeed.
Don't give yourself a hard time. No matter how hard we might try to make the right decisions, whether it's been for our career, our finances, or our personal relationships, we've all made bad choices sometimes. That's human nature. The key to remaining happy anyway, according to 85-year-old Alice, is to "accept yourself, warts and all. Once a decision is made, you don't get anywhere by looking back and second-guessing it." In other words, go with the flow; don't let past regrets haunt you.
Write to Michelle W at feedback@creditdonkey.com. Follow us on Twitter and Facebook for our latest posts.
Note: This website is made possible through financial relationships with some of the products and services mentioned on this site. We may receive compensation if you shop through links in our content. You do not have to use our links, but you help support CreditDonkey if you do.