Best Entrepreneurship Blogs:
Top Business Experts
---
Whether you're just starting out or growing your business like gangbusters, you'll get the advice you need with the winners of the CreditDonkey Best Entrepreneurship Blogs.

Best Entrepreneurship Blog

© CreditDonkey
Top Entrepreneurship Blogs and Resources
Whatever your niche - ecommerce, women-owned business, professional services for a particular region - many blogs out there claim they can help you embrace the entrepreneurial life and boost your business. There are so many blogs you could spend more time reading them all rather than actually growing your business.
We've saved you critical time by listing only the very best entrepreneurship blogs and resources that can truly guide you as you build your one-person show into something great - a business with a solid reputation and repeat clients.
Trying to figure out how to do your own marketing before you can hire someone to help you out? Fumbling your way through your business finances as you try to be CEO/CFO/CMO/CIO all at once? At CreditDonkey, where we help small business owners make sense of their credit needs, we know your job as entrepreneur isn't easy. But by following any of the blogs on our list, it will get much easier.

Best Entrepreneurship Blog

© CreditDonkey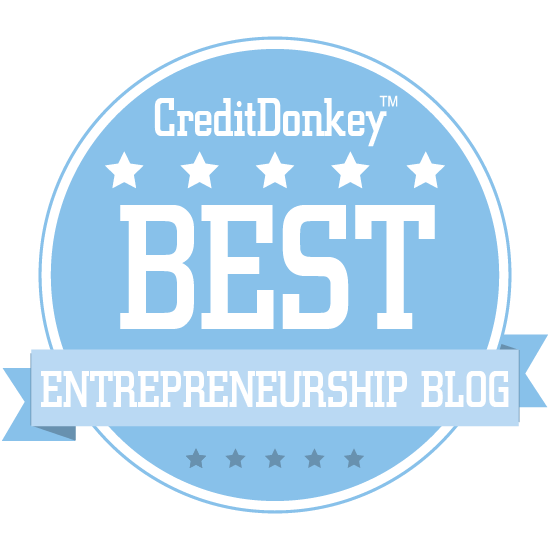 Best Entrepreneurship Blog

© CreditDonkey
Note: This website is made possible through financial relationships with some of the products and services mentioned on this site. We may receive compensation if you shop through links in our content. You do not have to use our links, but you help support CreditDonkey if you do.