Best Work from Home Sites: Top Resources
---
Winners of the CreditDonkey Best Work from Home Sites have been announced. Read our list for the resources to start and grow your dream business.
Best Work from Home Site

© CreditDonkey
Top Work from Home Blogs and Resources
It wasn't easy to narrow down our list. There is an almost infinite number of work from home sites online. But many are as useful as a lead balloon. Instead, we've put together a list of the best work from home resources. They offer current insights, flexible legitimate opportunities and personal stories that can help you make this lifestyle successful.
Wherever you work from, your time is precious when you're on the clock, and we don't want you to waste it. These brilliant sites are on a mission to give work-from-homers solid advice as they grow and build their business.
Did you know
: At CreditDonkey, the credit card comparison website, we understand the challenge as we play close attention to the financing
needs of small-business owners
, many of whom keep their business going
through credit cards
. They need to know what others like them are doing so that they can not only keep the lights on in their home office, but figure out to build up their business to make it thrive.
Related: Best Credit Cards for Small Business

Check out these resources for tips, advice, inspiration, and the latest trends about working from home.

Best Work from Home Site

© CreditDonkey
Tip: Working from home every day can be an isolating experience - unless you can find supportive advice and words of wisdom from people in a similar situation. Fortunately, you're not alone - a quarter of people work at home at least some of the workweek these days, and some take time out to blog about their experiences.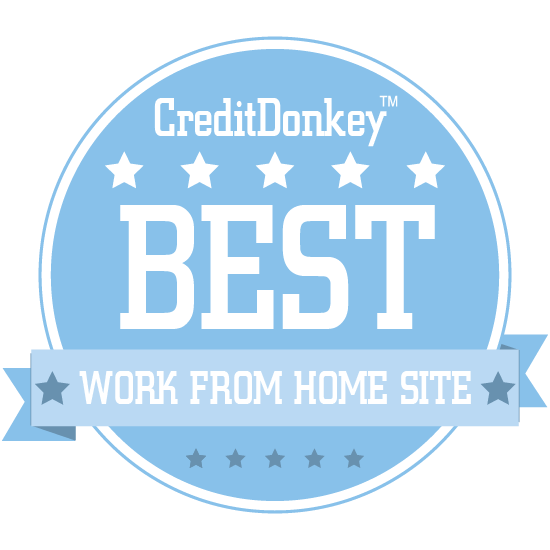 Best Work from Home Site

© CreditDonkey
Note: This website is made possible through financial relationships with some of the products and services mentioned on this site. We may receive compensation if you shop through links in our content. You do not have to use our links, but you help support CreditDonkey if you do.