Survey: Social Media Shopping Statistics
Social Media's Influence on Shopping Behavior Questioned
---
Despite the move by companies to expand their reach and win consumers' loyalty and attention through social media, most consumers aren't buying it. Just over 70% of respondents to a recent CreditDonkey survey said they have never shopped as a result of a tweet or a post on a brand's social media page.
Social Media for Friends, Not Shopping
As it is, social media is largely a personal channel for consumers, with 70.4% of respondents saying they use social networking sites solely for personal purposes. While the majority of respondents have said social media has helped improve their personal lives, communication skills, and social skills, their spending and saving habits aren't being impacted enough by the technology. For most people, Facebook, Twitter, and Pinterest just aren't influencing what they buy.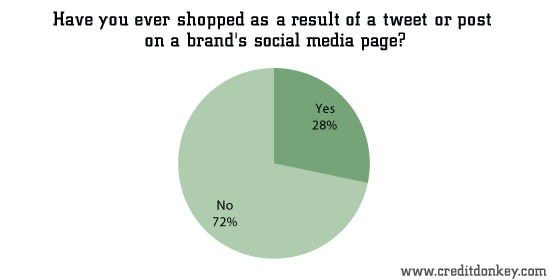 Have you ever shopped as a result of a tweet or post on a brand's social media page?

© CreditDonkey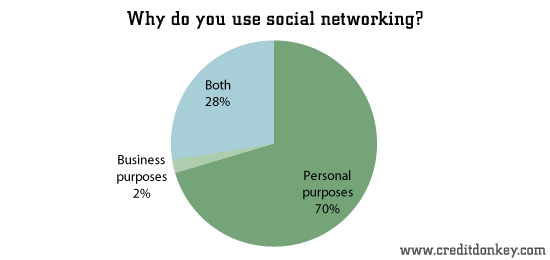 Why do you use social networking?

© CreditDonkey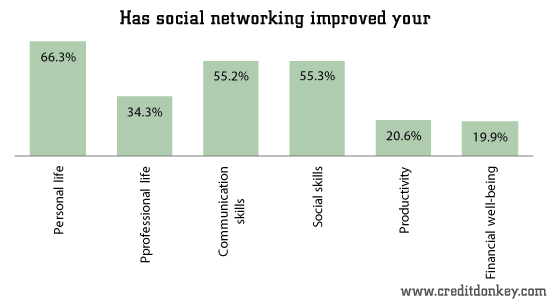 Has social networking improved your...

© CreditDonkey
What's Motivating Shoppers? Booze, Not Facebook
What may be influencing consumers' online spending habits more than Facebook? Alcohol. Over 23% of respondents said they have shopped online while drunk. The danger of buying something online after having a few drinks is clear: With inhibitions low and judgment impaired, people can easily spend too much money or buy things that they don't even like. "The problem with drunk shopping is you could end up with 11 tickets by mistake when you really wanted one, or you could end up buying something you completely have no interest in, because you were too sloshed to know what you were doing," said Charles Tran, founder of CreditDonkey.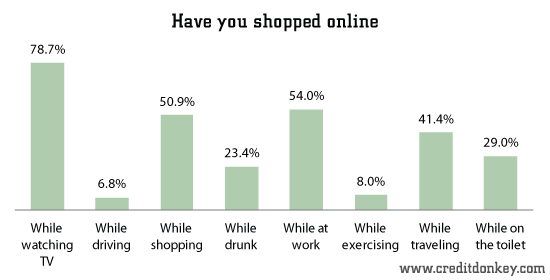 Have you shopped online

© CreditDonkey
More worrying, perhaps than the survey results is the fact that less scrupulous retailers have targeted the drunk consumer. A 2011 New York Times article suggested that more and more direct retailers were promoting products in the evening and nighttime to attract the tipsy shopper. Let's hope they have better luck attracting consumers when they are sober on social media.
CreditDonkey.com surveyed 1,250 Americans, age 18 and over between February 19, 2013 and March 6, 2013 on their use of technology. CreditDonkey.com conducted the survey online using a multiple-choice and short-answer questionnaire.
Mike Foster is a contributing writer at CreditDonkey, a credit card comparison and reviews website. Write to Mike Foster at mike@creditdonkey.com. Follow us on Twitter and Facebook for our latest posts.