23 Scientific Reasons to Get Married
---
Today's trend may be putting off marriage until later in life, but there are many reasons to get married soon rather than later. We've thought of 23.
1. Two residents are cheaper than one.
Having your own place is great but paying all the rent probably isn't so much fun. And don't forget water, gas, electric and your other household expenses. Single people tend to spend a lot more on total housing expenses than married couples.
2. Married people save money on dates.
If you're like many singles, you date with a mission—you want company, you're searching for a spouse. You're taking a pricey gamble that you'll get a payoff on at least one of those things. Even a relatively cheap date can set you back by over 100 bucks. While you play roulette with your time and money, married people are at home getting free companionship. And when they go out, they're investing in their lifetime partnership.
3. Save money on food.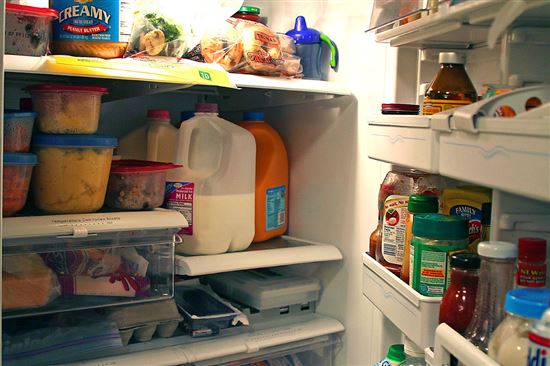 Introducing....My Fridge © Kathleen Franklin (CC BY 2.0) via Flickr
Singles spend more money on food. They eat out more than their married counterparts, and dining in doesn't save them as much as you'd think since they're stuck buying larger portions than they need. Handling a food budget for at least two people is easier to manage and control.
4. Smarter way to raise children.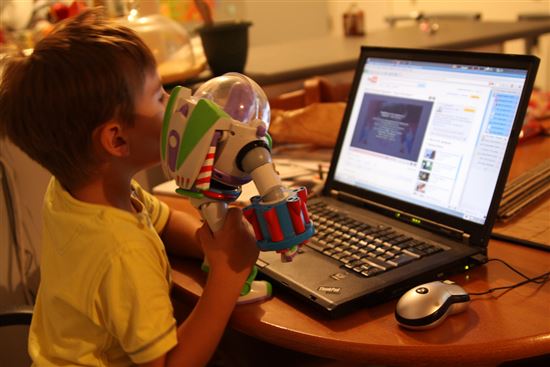 Buzz Lightyear and Maxim © Leonid Mamchenkov (CC BY 2.0) via Flickr
Rest assured, we're not getting into the moral debate of having children out wedlock. But from a financial perspective, it's better for mommies and daddies to be married. Marriage eliminates touchy topics like visitation and child support. And more importantly, it reduces a child's chance of experiencing poverty.
5. Matrimony protects your heart. Yes, literally.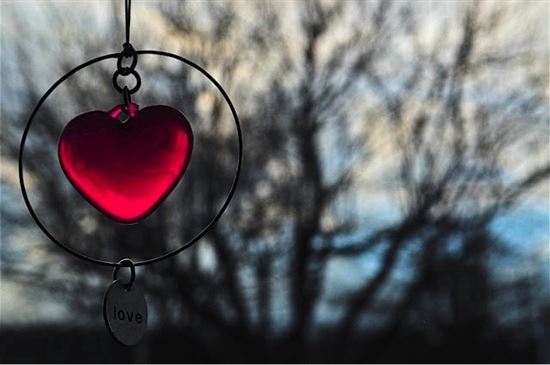 Something old,something new- © Rachel Samanyi (CC BY 2.0) via Flickr
A recent study found that married people have lower rates of heart disease. It's an addition to a larger body of research that links marriage to better health. When you're married, you have someone to look out for and you have someone to help care for you, and that tends to result in overall healthier choices.
6. It's a good way to curb bad habits.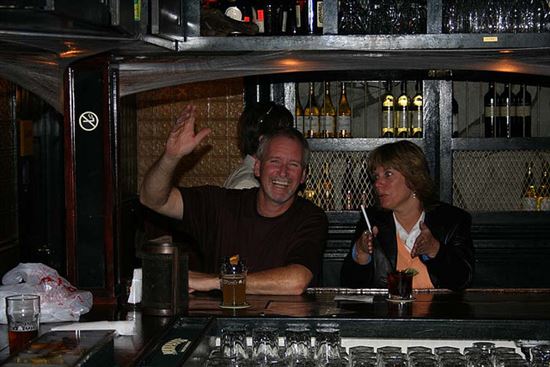 Halloween 2007 051 © Simonne McClinton (CC BY-SA 2.0) via Flickr
Drinks after work? How about another round of shots? Married people drink, but they're more likely than singles and co-habitators to do so in moderation. And married folks are less likely than their peers to have excessive drinking and smoking habits.
7. Married men earn more money.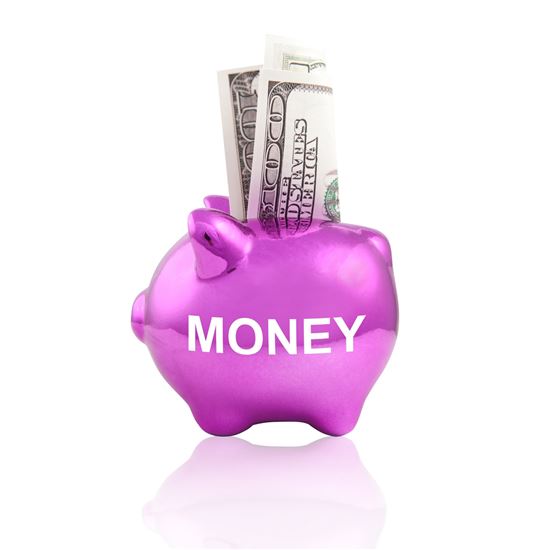 Piggy Bank Money © Tax Credits (CC BY 2.0) via Flickr
The reason why isn't clear but the figures are—married men earn 11 percent more per hour than their single colleagues, even when they're the same age with equal education and experience. Women, unfortunately, aren't rewarded in the same way for saying "I do." But the bottom line is, once you're married, what's his is yours, so it's more money in the pot.
8. Power couples are usually hitched.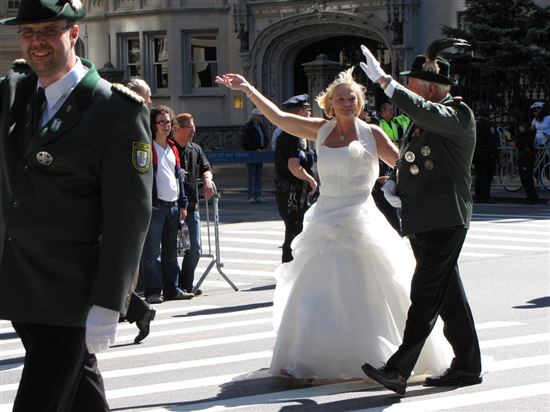 2009, September German Festival 031 © momentcaptured1 (CC BY 2.0) via Flickr
You want to be the couple that's known not just for having money but also for having respect, influence and power. Whether we like it or not, relationship status plays a big role in that perception. Research shows married men get more promotions than unmarried men. And one thing that the most powerful female executives have in common is that most are married. If you doubt exchanging vows can further your social and professional ambitions, look at the power players in the media and your community, and notice how many are married.
9. It can be good for your career (or his).
If you hold a position where a lot rides on your decisions (or you're aiming for such a position), marriage could help secure your job by inspiring you to exercise more caution. Researchers found that unmarried CEOs are prone to making more aggressive and risky decisions. And that could be bad for business, not to mention your career.
10. Married folks know how to get their groove on.
People tend to believe singles get more play in the bedroom, but the National Survey of Sexual Health and Behavior reveals married couples spend more time doing. And just think, not only can you get more action if you're married, but you can also eliminate the annoying debate over "your place or mine?"
11. Retirement.
You need a job to access a 401(k), and usually, you need taxable compensation if you're going to contribute to an IRA. But if you're married, you can stay home and your partner can sock money away into a spousal IRA for you. That gives stay-at-home spouses a way to save for retirement and gives the working partner an additional tax deduction.
12. Auto insurance is generally cheaper.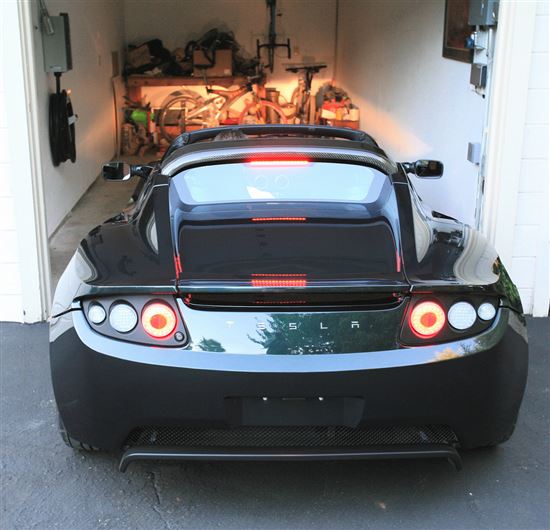 Tesla @ Home © Steve Jurvetson (CC BY 2.0) via Flickr
Married people have fewer accidents than singles, says Esurance. So if you get hitched and report it to your insurance company, it may view you as less of a risk on the road and lower your rates. But be forewarned: two people with alarming driving records aren't likely to earn big savings by tying the knot.
13. Get rings and you'll earn a marriage bonus come tax time.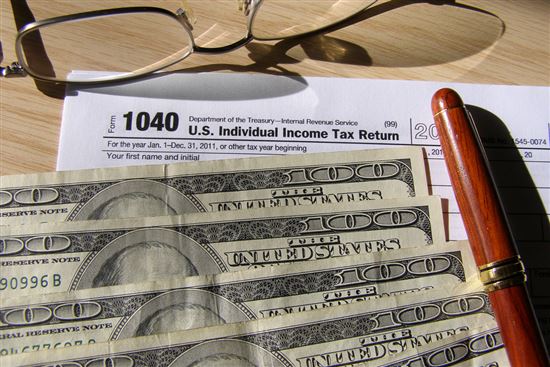 Personal Income Taxes Ver5 © Chris Potter (CC BY 2.0) via Flickr
The effect marriage has on taxes isn't cut and dry. To be honest, low- and high-income couples may run a greater risk of facing tax penalties. But according to the Tax Foundation, middle income couples are most likely to receive a marriage bonus. And when one person doesn't work or has a much lower income, it tends to lower the tax burden for the breadwinner if they file their taxes as "married, filing jointly."
14. Opportunity to be more charitable.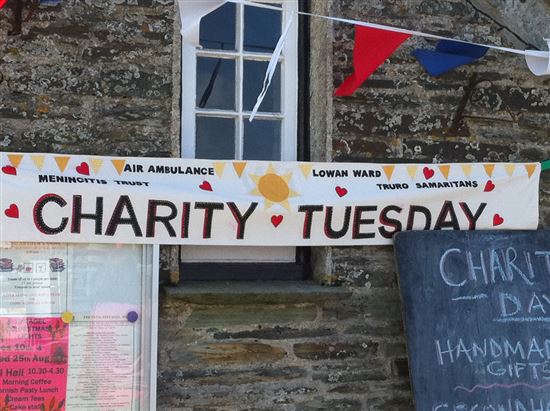 Charity Tuesday banner, Tintagel © Howard Lake (CC BY-SA 2.0) via Flickr
You can give as much as you like, but Uncle Sam only lets you write off so much each year based on your income. If you and your spouse work, your joint income will raise the limits on your charitable deductions.
15. Social Security has some benefits only married people enjoy.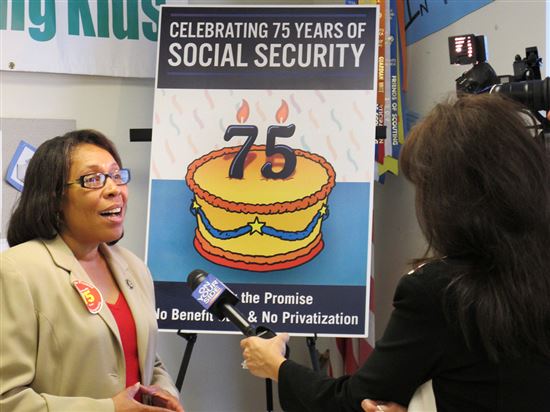 Social Security Roundtable With Rep. Fudge © ProgressOhio (CC BY 2.0) via Flickr
Everyone who works pays Social Security, but married people get the best perks. For example, single people either claim their benefits and get paid or they don't. But a married person can wait to claim her benefits and still get paid. How's that? Say she's 66 and wants to retire. She can claim spousal benefits, rake in dough from her husband's Social Security, and leave her own benefits unclaimed for years so she can cash in at a higher rate later.
16. Lovers aren't widows in the eyes of the law.
Losing a loved one is a grim thought, but responsible decision making calls for considering even the worst case scenario. When people are in a committed relationship but stop short of marriage, they leave more than one knot untied. A widow is legally entitled to a spouse's assets, without paying estate tax, but an unmarried partner isn't.
17. Homeownership is an easier dream to realize.
You're tired of renting and you realize the real estate game is kinder to couples. A spouse can help you save the necessary down payment, and your two incomes can get you qualified for a larger mortgage than you could get alone. That means you'll have more leeway to choose the home you really want. And by being married, you are formally joining your assets anyway, making it difficult for either of you to untangle out of the deal.
18. Family leave is for family, not lovers (sorry!).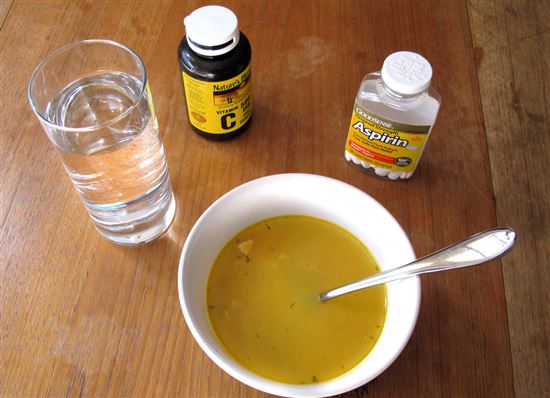 sick (365-341) © Robert Couse-Baker (CC BY 2.0) via Flickr
It's nice to have someone there when you're sick. Unfortunately, benefits like family sick leave usually come with a strict list, and boyfriends and girlfriends generally aren't on it. Some bosses may dig deep in their hearts and allow paid time-off to care for an unmarried partner, but it probably needs to be a pretty serious ailment.
19. Marriage lets you quit the league of uninsured Americans.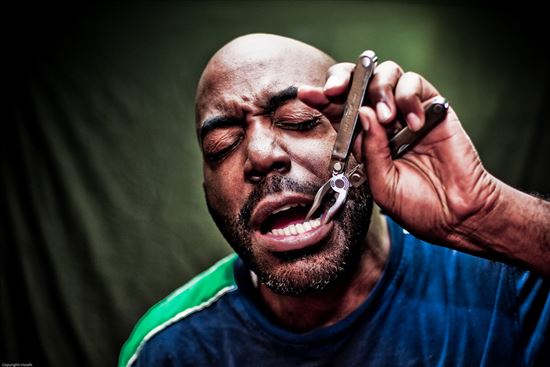 Extraction - Day 182 © Vox Efx (CC BY 2.0) via Flickr
Over 41 million people were uninsured in 2013. Nearly a third of them went without some type medical attention because it was too expensive. If you or your partner is uninsured, surely you know an apple a day won't keep the doctor away forever. You both need health insurance. If one of you has a job that offers healthcare coverage and the other doesn't, it may be time to tie the knot and get the family plan.
20. Married unions bring order to a chaotic life.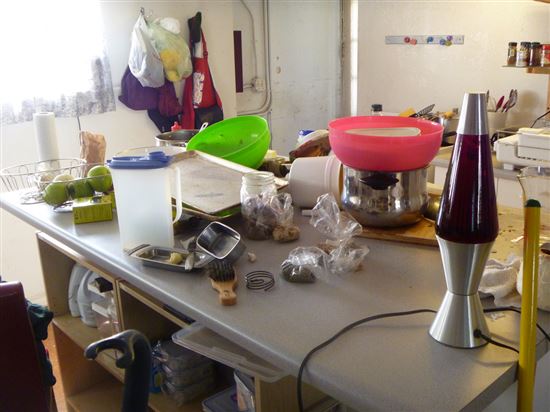 decluttering-before-island © Serene Vannoy (CC BY 2.0) via Flickr
Between work and play, you've found little time to take care of your home. The house is filthy. The yard is a jungle, and your car...well, let's just say you can't testify to what's in the backseat and what's not. But you're tired of living that way, and since married people spend more time on household activities than single people, this may be one way to go (unless your future spouse is just as messy as you).
21. Having a man or woman around saves money.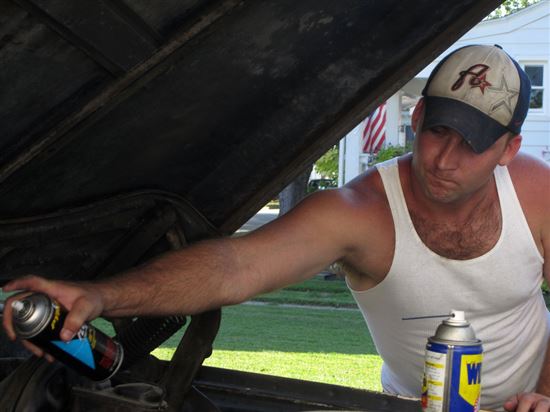 A Little Car Work © Tony Alter (CC BY 2.0) via Flickr
When you combine two households, you combine two people's skills. And that can drastically cut down on those little expenses that add up over time. Depending on how traditionally your roles fall, the ladies can stop having to choose between tackling DIY projects and calling the handyman. And fellas can stop relying on dry cleaners and takeout.
22. A girlfriend (or boyfriend) doesn't get alimony.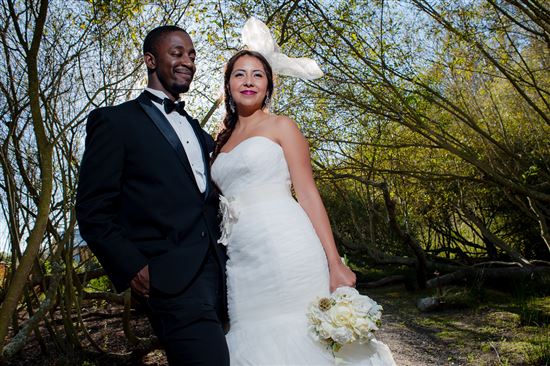 Bloomfield Events - Path to Bocce Court © Jennifer Terwilliger (CC BY-SA 2.0) via Flickr
You hope your relationship lasts forever, but the reality is people break up. So you have to love smart. And if you're going to invest years of your life in someone, it seems only logical to get married. That way you get credit for the time served if things don't work out. Get a divorce and you could be entitled to cars, property, investments, and even alimony. But break up with a significant other and you may not get anything except a broken heart and rocky finances.
23. Playing house just isn't the same as being married.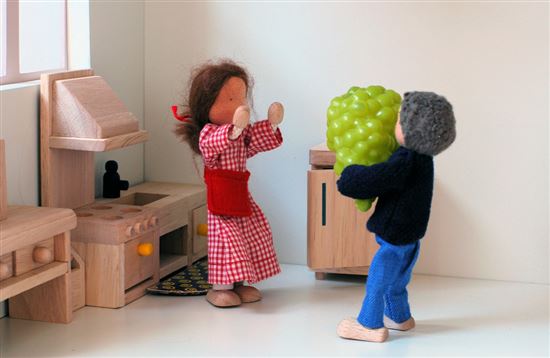 Dear! Stop buying the genetically modified produce! © Jeff Kubina (CC BY-SA 2.0) via Flickr
When unmarried people live together, they're usually holding back on more than a trip down the aisle. It may be a portion of their money, time, or heart. Spouses merge more of their resources, take better care of each other, and take greater advantage of their partnership. And they end up better off than most singles and cohabitors. You've decided: no more games, no more stalling. You're ready to give your all and receive the same. (If your beloved is not yet on board, then be sure to share this list of 23 reasons with him.)
Michelle Smith is a contributing writer at CreditDonkey, a diamond jeweler comparison and reviews website. Write to Michelle Smith at michelles@creditdonkey.com
Note: This website is made possible through financial relationships with some of the products and services mentioned on this site. We may receive compensation if you shop through links in our content. You do not have to use our links, but you help support CreditDonkey if you do.
More from CreditDonkey: