Best Public Speaking Blogs: Top
Business Experts
---
Speak up and be heard. Winners of the CreditDonkey Best Public Speaking Blogs have been announced.

Best Public Speaking Blog

© CreditDonkey
How to Improve at Public Speaking
It's tough to put yourself out there - to speak well and be engaging enough that everyone pays attention. The best blogs about public speaking help you do exactly that, with tips to win over the crowd and inspiration to keep doing it, whether you're new at the game or improving the craft.
Even more compelling for some of you are the templates and ideas on presentations some experts are willing to share.
It's a wide-open industry, with many people needing to speak publicly for their jobs or using the public speaking circuit to market their business. For that reason, a steady stream of blogs on public speaking have come out in recent years. The ones we've listed below are the ones worth paying attention to, as they have helpful content from interesting, knowledgeable public speaking bloggers.
At CreditDonkey, we help small business owners and consumers with tools and ideas on how to improve their business and careers and spend their funds wisely. The Best Public Speaking Blogs can help you tremendously in your everyday work life.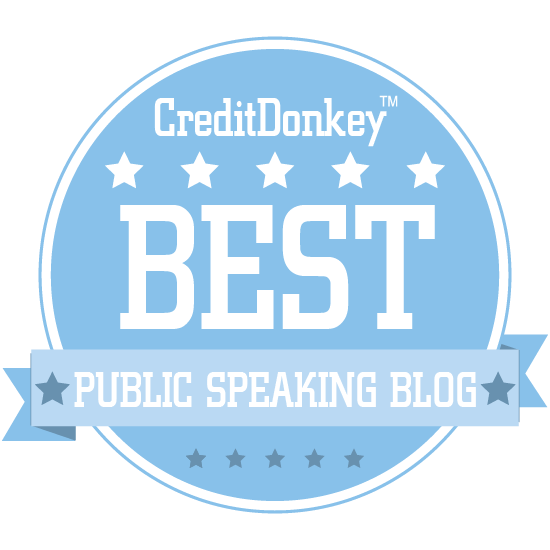 Best Public Speaking Blog

© CreditDonkey
Note: This website is made possible through financial relationships with some of the products and services mentioned on this site. We may receive compensation if you shop through links in our content. You do not have to use our links, but you help support CreditDonkey if you do.