What to Buy (and Not Buy) in February
---
The winter is half over and warmer weather is on the way, giving you time to find bargains while you wait out the cold. Look for sales to heat up around the Super Bowl and Presidents' Day – two major retail holidays that bring deep discounts.
What to Buy in February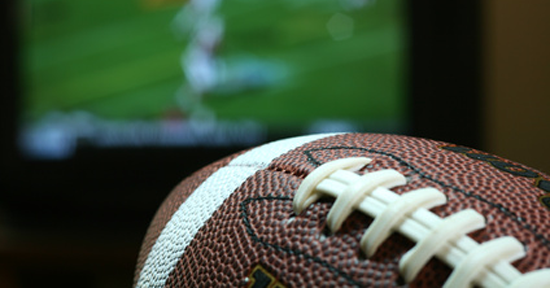 Big screen TVs: The Super Bowl and Presidents' Day will result in opportunities to score a great deal on big TVs (although, if you can wait, we have found March is a bit better for saving on a television). Factor in the eagerness of stores to clear out last year's models for new stock, and you may find some bargains that rival those of Black Friday.

Did you know: February is actually a good month for sales on most types of electronics because manufacturers are beginning to release their new product lineup. Great buys on tablets and cell phones are especially common.

Winter coats and accessories: Any retail floor space still occupied by winter coats will need to make way for warm weather clothes. Shop the clearance racks for major price cuts of as much as 80%. You'll find similar price breaks for other winter accessories like gloves, scarves, snowsuits, and boots, so look now before the sizes you need sell out.
Skis and snowboards: There's still time to hit the slopes, but the season is winding down, prompting retailers to wean out their inventory while skiing is still on consumers' minds. It's also before the retailers have to make room for warm weather equipment, such as bikes. Be on the lookout for clearance sales, and you could get as much as 60% off select ski gear. Wait until at least Presidents' Day, when February vacation kicks off, to get a good deal on skis.
Tax software: If you prepare your own taxes, now is the time to purchase software like TurboTax. You should be able to find discounts up to 50% through March, just in time to meet the April 15 filing deadline.
Home essentials: Presidents' Day sales traditionally result in deals on home essentials like tools, bedding, linens, small appliances, and furniture. Discounts of 70% to 80%, especially at major department stores, can be found. Also be sure to check for coupons and promo codes before heading out to shop, particularly at department stores.
Boats: If you've always dreamed of owning your own boat, February is the month to buy it. In the middle of winter when demand is lowest, boat prices generally reach their low point as well.

Did you know:February is a popular time for boat shows, which can be great places to get the best deals. This February, several major cities, including Miami, Boston, and Los Angeles, are hosting boat shows.
What Not to Buy in February
Valentine's Day staples: Flowers, jewelry, and other traditional Valentine's Day gifts are experiencing their highest demand of the year and retailers know you'll pay top dollar to make your sweetheart happy. Prices will continue to increase leading up to the 14th, so last minute shoppers should be prepared to pay the most (especially for marked-up roses).

Bonus tip: Plan ahead for your special night out. Valentine's Day falls on a Saturday in 2015, which will result in a mad scramble for seats at nice restaurants. Make your reservations early and check whether your credit card will give you special rewards for dining out this month. Some cards give extra for restaurant purchases.

Cameras: Many types of electronics are on sale in February, but digital cameras aren't one of them. Prices will be better in the spring as photo-worthy events like graduations, Mother's Day, Father's Day, and vacation season approach.
Luggage: With many families going away during school vacation, any deals on luggage in February are few and far between, and those that do pop up aren't that great unless you absolutely need a new suitcase. The best sales will come in the fall when retailers are looking to clear out inventory in between high-travel seasons.
Refrigerators: Unlike most other appliances, new refrigerators debut in the early summer, so you won't find the best deals on last year's models until May. If you can hold off, wait just a few more months to find the biggest discounts.
There are deals to be found even in the heart of the winter months! February may be a great time to stock up on a number of necessities like bedding, small appliances, and winter clothing, but you'll want to wait for spring to buy new luggage or a new camera for that summer vacation you've been planning.
(Additional Writing by Lauren, Editing by Sarah and Dana)
Leah Norris is a research analyst at CreditDonkey, a credit card comparison and reviews website. Write to Leah Norris at leah@creditdonkey.com. Follow us on Twitter and Facebook for our latest posts.