Best Frugal Blogs: Top Savings Experts
---
Announcing the CreditDonkey Best Frugal Blogs. If you're pinching pennies, digging out of debt, or simply passionate about deals and coupons, you'll find many blogs on this list to follow.

Best Frugal Blog

© CreditDonkey
Top Frugal Blogs and Resources
Savvy bloggers who focus on frugality let you in on their secrets for finding ways to cut the family budget, along with tips for saving big at the grocery store and your favorite retailers. Follow any of these awesome bloggers regularly and you'll also get a steady stream of ideas for recipes and DIY projects.
At CreditDonkey, the credit card comparison website, we're all about using your hard-earned money wisely. Why let any of your precious pennies go to waste, and why not tap deals (like cash back credit cards) as long as you're making smart spending decisions along the way?
Do a search on your own for frugality-minded blogs and you'll be inundated by bloggers who don't update their site and who don't offer the type of practical advice you need to make a dent in your debt and stay within budget.
Read on. We've chosen only the very best of the bunch to give you a list of the top frugal blogs that will help you save big and stick to your savings goals. You may even find some here that cover your region, making sure you find the best deals right where you live.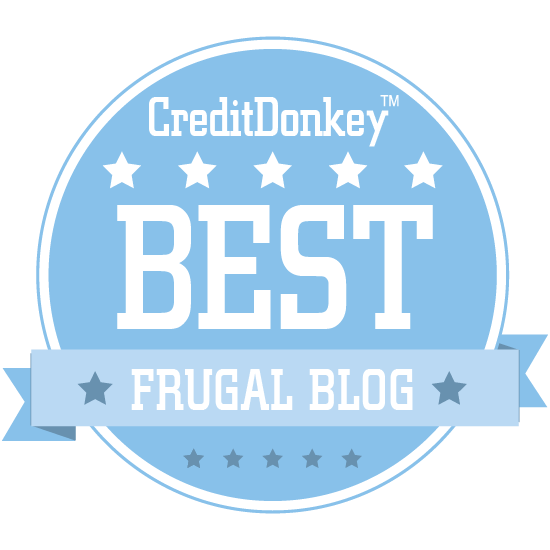 Best Frugal Blog

© CreditDonkey
Note: This website is made possible through financial relationships with some of the products and services mentioned on this site. We may receive compensation if you shop through links in our content. You do not have to use our links, but you help support CreditDonkey if you do.
Read Next: