Best e-Commerce Platforms for Your Business
---
Start, run and grow a successful e-commerce business. Check out the winners of the CreditDonkey Best e-Commerce Platforms award for top innovations you can't miss out on.

Best e-Commerce Platform

© CreditDonkey
TOP PLATFORMS FOR YOUR E-COMMERCE SITE
Starting a website is simple. But selling and shipping stuff is not - unless you can hook up your site to an e-commerce platform that helps your business be hassle free. We scoured the many e-commerce platforms out there to present you with the very best on the market today.
What's a big way your business can stand out from the competition? You want to focus on your product - your content, your services, and products - and not all that engineering keeping your site together or the details behind your product shipping out to customers, whether that's in physical form or virtually.
With one of the best e-commerce platforms, you can focus on what matters and run a well-oiled web machine. At CreditDonkey, we help small business owners spend their capital wisely and help it grow. Partnering up with one of the best e-commerce platforms in this list is a key way to build in growth in the backend of the business - so you can focus on the frontend: what you're showing and offering to the world.
Check out the list of the very best e-commerce platform to see if any of these tools should be integrated into your business or could help you kick start your next venture.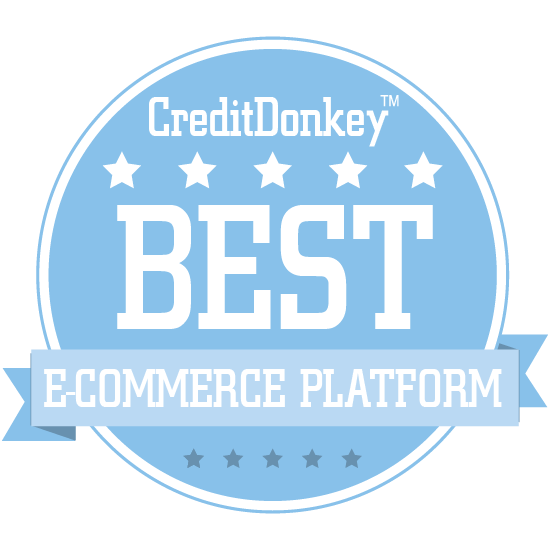 Best e-Commerce Platform

© CreditDonkey
Note: This website is made possible through financial relationships with some of the products and services mentioned on this site. We may receive compensation if you shop through links in our content. You do not have to use our links, but you help support CreditDonkey if you do.
Read Next: