Best Career Blogs: Top Business Advice
---
What's your next move? The CreditDonkey Best Career Blogs can help you set yourself up for the next rung on the corporate ladder.

Best Career Blog

© CreditDonkey
Top Career Blogs and Resources
A career is an ongoing effort. It needs tending and attention. You may go a year or two staying in the same role, but you always need to be thinking about your next step - or else you risk letting an opportunity pass you by.
Of course, everyone seems to be an advice-giver when it comes to careers. And the blogosphere has no shortage of career blogs. That's why we came up with this list of the very best blogs about careers that will give you practical advice you can use.
These bloggers know their stuff: Their own careers have taken twists and turns or they have been on the hiring side and know exactly what employers want and expect from job candidates. Job seekers (who, unless you plan to stay at your job forever, are all of us) turn to these career blogs for motivational advice on searching in the right places and perfecting their resume.
At CreditDonkey, we advise our readers about spending and saving their money wisely - and building a solid career is a big part of making sure you're getting the income you deserve and setting yourself up for a strong financial future.
Read on. There's something for everyone on this list, from the newly graduated to the mid-career pros and executives to the semiretired who want to stay in the workforce. And best of luck in your search!

Best Career Blog

© CreditDonkey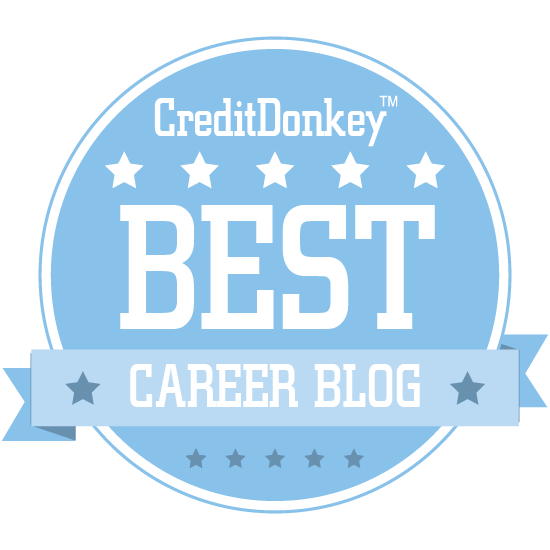 Best Career Blog

© CreditDonkey
Note: This website is made possible through financial relationships with some of the products and services mentioned on this site. We may receive compensation if you shop through links in our content. You do not have to use our links, but you help support CreditDonkey if you do.
Read Next: