Best Business Technology You're Missing Out On
---
Winners of the CreditDonkey Best Business Technology have been announced. These companies' innovations are transforming how business gets done.

Best Business Technology

© CreditDonkey
TOP TECHNOLOGY IN BUSINESS TODAY
Looking for efficiencies? Need to have things run more smoothly in your business? Chances are there's a solution for a business problem you're having but you just haven't found it yet. It may be on this list.
Starting a business and bringing a new idea to market keeps getting easier - and that means great ideas that can help make your business life easier are available. Automated processes can save you money and free up time. Streamline how you recruit, market your services, make appointments, and get paid - "there's an app for that" is now actually true.
CreditDonkey encourages consumers and small business owners to comparison shop to make sure they're spending their money wisely and getting the most value for their funds. By viewing these business innovations side by side, your next challenge will be deciding where to invest next!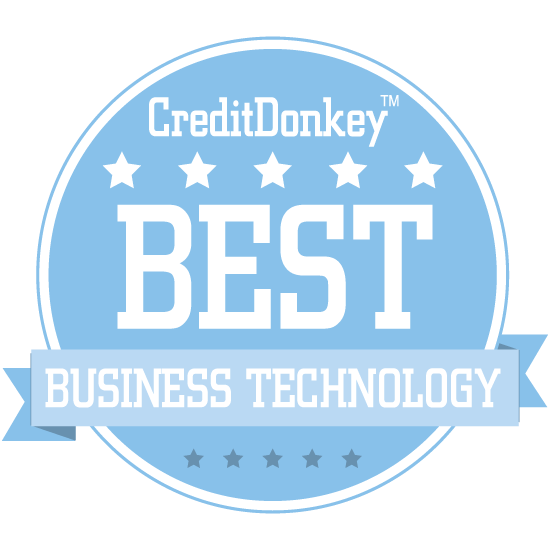 Best Business Technology

© CreditDonkey

Best Business Technology

© CreditDonkey
Note: This website is made possible through financial relationships with some of the products and services mentioned on this site. We may receive compensation if you shop through links in our content. You do not have to use our links, but you help support CreditDonkey if you do.
Read Next: