Best in Business Intelligence: Top Experts
---
Raise the bar of your small business. Use our list of Best in Business Intelligence to learn how to get insightful data and access powerful infrastructures for running your business and making smart decisions.

Best in Business Intelligence

© CreditDonkey
Top Business Intelligence Resources and Platforms
Information is power—and business intelligence technologies and resources help you get at the essential information you need for knowing exactly how your business is really doing, what's likely going to happen, and, most important, what you should do next. Don't make choices in a vacuum—know what you're dealing with by hooking up your business with a business intelligence resource.

CreditDonkey is all about smart money and comparison shopping—this list helps your small business do both by knowing which of the many, many business intelligence providers out there are worthy of your attention and exploring how they compare.

Check out this list and elevate the intelligence of your business.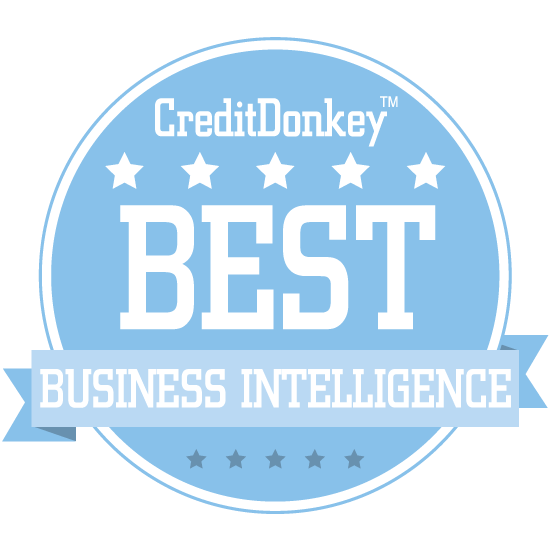 © CreditDonkey
Note: This website is made possible through financial relationships with some of the products and services mentioned on this site. We may receive compensation if you shop through links in our content. You do not have to use our links, but you help support CreditDonkey if you do.