Jewelry Site Makes Selling Diamonds Worth It
---
Worthy is a jewelry marketplace for the 21st century.
Worthy, which was founded in 2014, gives everyday people the chance to auction their jewelry, loose stones and watches to a group of over 800 trade buyers online who are located all over the world.
According to Steven Schneider, Worthy's chief revenue officer, getting an item in front of those buyers is a huge opportunity. He said that since most of the platform's sellers wouldn't be able to access such an extensive network otherwise, selling through Worthy typically ends up netting them a better price for their valuables.
"We're able to find people generally two to three times the amount that they can find on their own after our fees," Schneider said. "So it's a really empowering and unlocking way to help people turn their assets into something more liquid in an extremely fast way."
How Worthy Works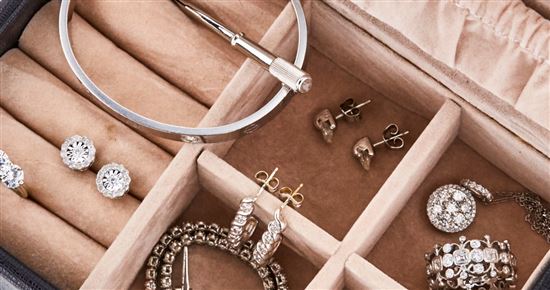 Courtesy of Worthy
Worthy's main focus is on making it easy for people anywhere in the world to sell online.
In order to do that, they collect, grade and authenticate each piece of jewelry before listing it for auction. The process of doing so can be involved for the sellers, though. Worthy does cover all costs related to shipping and storing the valuable, including insuring it up to $100,000.
Here's how a typical sale on Worthy works:

The seller enters details about the jewelry on Worthy's website, which gives them an estimated selling value.
The seller sends their item to Worthy's facilities to be photographed and graded by the Gemological Institute of America.
The seller decides on their reserve price, which is the minimum amount they would accept for the item. This is also the last time the seller can opt out of selling that item on Worthy.
The auction begins and lasts for up to 48 hours.
Once the auction ends, the highest payment is accepted and processed immediately. The seller can receive the money through PayPal, bank transfer or check.
Trying to sell a diamond, but not sure of its quality? Check out our
diamond quality guide
and learn about everything that goes into determining a diamond's value.
If the highest bid is below the seller's reserve price, they have the option to decline the sale and have it sent back. Buyers cannot back out of a sale once they've placed a bid.
Worthy makes money by taking a varying percentage of every final sale, depending on the sold-for amount. Sellers don't pay any additional fees.
What Makes Worthy Worth It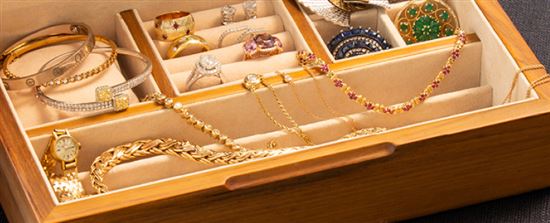 COURTESY OF WORTHY
The streamlined selling process is one of Worthy's biggest points of pride. Many of the company's sellers are experiencing substantial life changes such as divorce or retirement.
Giving people the option to turn something collecting dust in their jewelry box to cash in an average of 12 days can be a lifesaver, according to Schneider.
"We hear stories from sellers that we work with like 'I literally didn't have any other assets left to my name and you helped me pay the rent" or "You helped me put food on the table for my kids," Schneider said. "We're really helping people at these critical life moments and giving them the tools to be more free."
Schneider said that divorced women especially tend to find solace in that freedom. The company is working hard to make it clear to people going through a divorce that it's okay to sell their engagement and wedding rings and move on.
The diamond engagement ring trend as we know it is less of a "tradition" and much more of a "successful ad campaign" than many people realize. Find out how modern engagement rings got the iconic look we know today by reading our
history of diamond engagement rings.
A More Worthy Future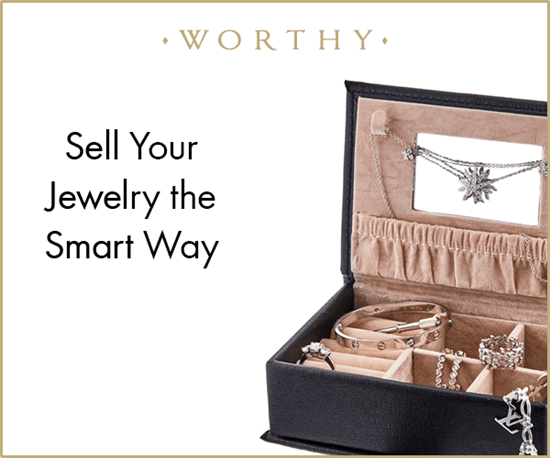 COURTESY OF WORTHY
Schneider predicts that as the Earth's diamond mines begin to expire for good, marketplaces like Worthy will become even more crucial in the jewelry economy. Which, while the consistent growth has been and will continue to be good for business, presents one of Worthy's biggest challenges to date.
"We're growing so extremely quickly, the truth is that we can't recruit people fast enough to keep up with the growth of this business," Schneider said.
Worthy's selling process is getting faster with each sale and more and more people are beginning to realize they can turn to the internet to sell things that were once confined to jewelers and pawn shops. Schneider is confident that Worthy will continue to evolve and shift along with the market and its audiences wants and needs.
In the eyes of the platform's sellers and buyers, all of Worthy's growth is absolutely worth it.
Note: This website is made possible through financial relationships with some of the products and services mentioned on this site. We may receive compensation if you shop through links in our content. You do not have to use our links, but you help support CreditDonkey if you do.
More from CreditDonkey: