23 Reasons Why Texas Is Awesome
---
As the nation's second largest state, Texas is experiencing rapid population growth, with an increase of 1.3 million residents between 2012 and 2013. And it's no wonder: the state offers warm weather, countless cultural opportunities, and amazing food. Read on to find out our 23 reasons why Texas is awesome.
1. It has the best BBQ
We dare not proclaim a single best barbecue joint in all of Texas; instead, we will simply proclaim our love for all Texas barbecue (take that, North Carolina). From the smoky beef brisket found in Central Texas to the sweet dripping ribs of East Texas, or the famed goat meat (cabrito) in South Texas, it's impossible not to fall in love with this state when so much tasty meat can be found. Start searching the real estate listings now, because once you go Texas for your barbecue, you won't go back.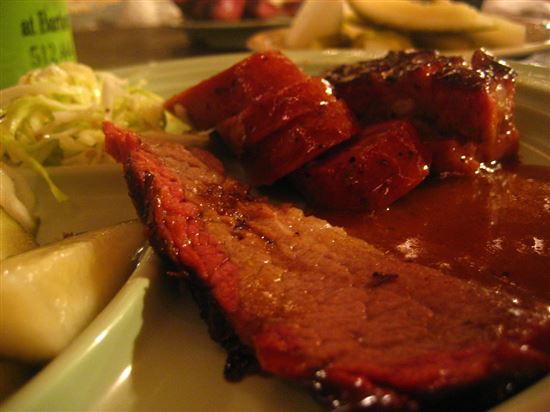 Salt Lick BBQ © Jeremy Keith (CC BY 2.0) via Flickr
2. The world's best up-and-coming musical talent in action
Each March, the city of Austin is transformed for South by Southwest. It becomes an international superstar hosting overlapping music and film festivals for days on end. Thousands of musical artists perform at venues across the city, leading to scores of new talent. In fact, both John Mayer and James Blunt were discovered while performing at SxSW.
3. You get to walk back in time at the Alamo
The Alamo, Texas' most popular tourist attraction, is famous for a bloody battle during the Texas Revolution. In 1836, the Mexican Army attacked and killed all of the Texans stationed at the Alamo; the battle was bloody, but it inspired more Texas settlers to join the fight and end the revolution just one month later.
4. You don't want to mess with Texas
Although the iconic phrase "Don't Mess with Texas" began as an anti-littering campaign, it still rings true for Texans at large: They are fiercely independent. In fact, no public land in Texas is owned by the federal government; instead, it's owned by the state, which must approve any action the federal government wishes to take on Texas land. Following the Texas Revolution, it was even its own nation for nearly 10 years. When Texas was finally annexed by the U.S. government in 1845, the state insisted on having the right to fly the Texas flag at the same height as the American flag.
5. Texas is home to the original Maverick
The addition of the word "maverick" to our lexicon came from Samuel Maverick, a Texas cattle farmer in the mid-1800s. He refused to brand his cattle, which was unheard of in cattle country at the time, thus leading to his name being used to describe an independently minded individual.
6. The Texas Rangers take law enforcement seriously
The oldest state law enforcement agency in the nation, the Texas Rangers, was originally created to patrol the border after the Texas Revolution. Since then, they have played an important part in both Texas and American history, from thwarting an assassination attempt on President William Howard Taft to stopping infamous bank robbers Bonnie and Clyde. And, of course, their legacy was passed on via the name of the state's Major League Baseball team.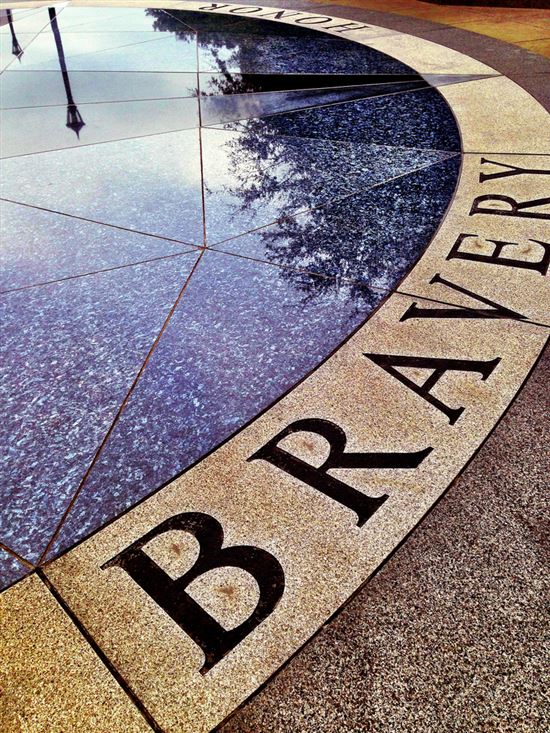 Texas State Capitol: Texas Peace Officers Memorial © Texas State Library and... (CC BY 2.0) via Flickr
7. The rodeo is a way of life
Though many western states, including Texas, claim to have held the nation's very first rodeo, one thing is certain: no one can ride or rope like a Texas cowboy. Rodeo is even the official state sport of Texas. Small-town competitions began popping up in the 1880s, and today, Texans fill stadiums to watch the action.
8. Everything really is bigger here
Texans refuse to be outdone in just about anything. In fact, even Austin's Capitol Dome is seven feet taller than the Capitol in Washington, D.C., and LaPorte's obelisk-shaped San Jacinto Monument is a whopping 12 feet taller than D.C.'s Washington Monument.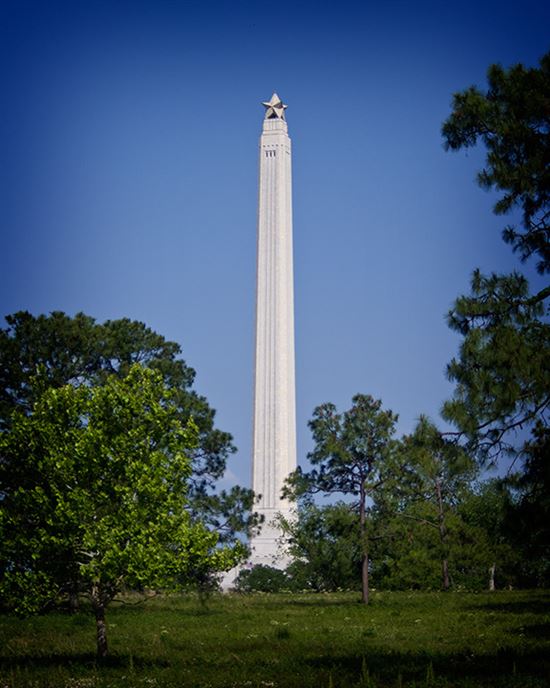 Monument and Trees © Mike Fisher (CC BY 2.0) via Flickr
9. You don't have to feel guilty about eating Frito pie
Sometimes referred to as a Texas Straw Hat, this Midwestern comfort food is loaded with chili, cheese, and corn chips (usually Fritos). You can also jazz it up with any variety of fixins', like cheese, jalapenos, sour cream, and beans. For a to-go version, many places serve a "walking taco," which combines all the ingredients in a Frito bag.
10. You can cure your ailments with Dr Pepper (or at least try)
Charles Alderton, a pharmacist from Brooklyn, changed the course of American history when he created the original Dr Pepper drink in the 1880s in the town of Waco. To this day, fans can visit the Dr Pepper Museum there, where kids can go on a scavenger hunt through the exhibits and then pick out a treat at the gift shop.
11. Lady Bird Johnson was an early environmentalist
Lady Bird Johnson, a Texas native who helped Lyndon B. Johnson climb his way to the White House, also worked to beautify the nation. She is quoted with saying, "Where flowers bloom, so does hope," and is credited with the successful passage of the Highway Beautification Act. This important piece of legislation limited interstate billboards and required junkyards to be removed or hidden from sight. She also oversaw the planting of millions of flowers throughout Washington, D.C., as part of her capital beautification project.
12. Queen Bey is a native Texan
Some of the nation's greatest musical acts have hailed from the Lone Star State. Janis Joplin grew up in Port Arthur, Stevie Ray Vaughan was from Dallas and got his musical start in Austin, and Kinky Friedman spent most of his childhood in Texas, still living on a ranch near Kerrville. Beyoncé is from Houston, which is where she got her start with Destiny's Child.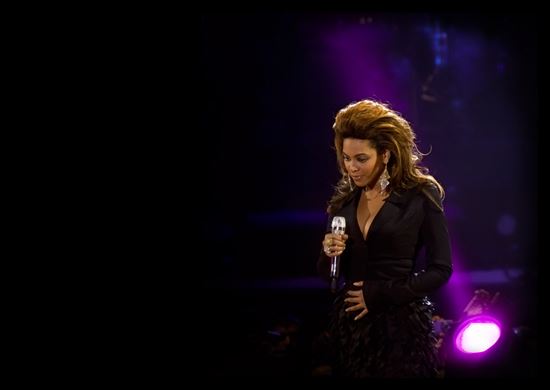 Beyoncé © nonu | photography (CC BY-SA 2.0) via Flickr
13. The town of Marfa was made for artists
A mecca for contemporary artists, Marfa is home to countless galleries, theaters, and artist- and writer-in-residence programs, all of which attract thousands of visitors each year. And those that visit can sometimes get a mysterious light show. Or can they? Since the 1880s, locals have reported seeing unexplainable lights in the sky, sometimes for mere seconds, others staying for hours at a time. Some possible explanations include distant vehicle lights and mirages caused by sharp temperature changes between layers of cold and warm air.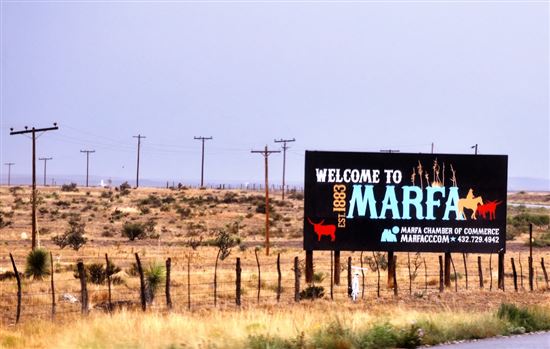 Welcome to Marfa © Robert Hensley (CC BY 2.0) via Flickr
14. This is where real "Friday Night Lights" happen
If you're from out of state, you have no idea. Very likely, your home football stadiums have some room to sit down on Fridays in the fall. Not here. From the historic rivalry between the University of Texas Longhorns and Texas A&M Aggies (though now disbanded because of a conference switch) to the Dallas Cowboys and Houston Texans in the NFL, don't get a Texan started on football unless you have the time to listen.
15. You won't find a better pair of cowboy boots anywhere else
What's the point of living in rodeo country if you don't have a pair of cowboy boots? While the state is home to countless stores selling cowboy boots, Allens Boots in Austin is the largest store in the state focusing solely on boots. In fact, it sells about 6,000 pairs annually, so you know you can find the perfect pair, whether you're a real cowboy (or cowgirl) or simply want a fancy pair for dancing the Texas two-step.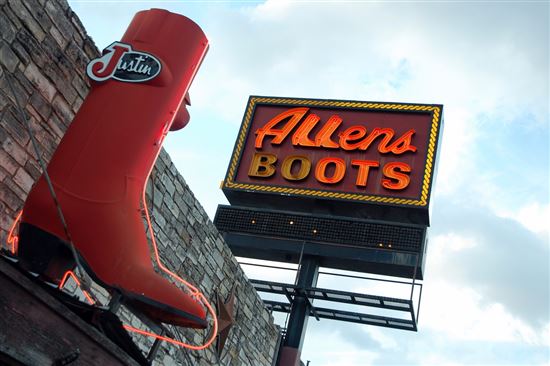 Allens Boots © Steve Snodgrass (CC BY 2.0) via Flickr
16. Food trucks are historically native to Texas
While the lure of food trucks has now taken hold in most cities across America, the precursor began in post-Civil War Texas by cattle herder Charles Goodnight. With food difficult to come by on long cattle drives, he fashioned a "chuckwagon" out of an Army wagon and stocked it with provisions and supplies for proper meals. While the current food truck revolution is said to have started in Los Angeles, Austin is one of the best – if not the best – city for food trucks. From Gourdough's Mother Clucker (fried chicken on top of a doughnut) to breakfast tacos at Torchy's, Austin's food truck scene will leave your mouth watering every time.
17. Austin is still weird
Speaking of Austin, we have to mention the campaign to "Keep Austin Weird." Though Dallas and Houston both have strong cultures and art scenes, Austin's vibrant atmosphere is reflected in its continued population growth, especially when it comes to Millennials. In fact, according to Nielsen, Austin has the nation's highest concentration of people born after 1980. So what makes Austin weird? To name a few reasons: families decorate Loop 360 highway trees for Christmas, the Cathedral of Junk puts a whole new spin on "one man's trash is another man's treasure," and Eeyore's Birthday Party is an annual spring festival named in honor of A.A. Milne's sad but beloved donkey from Winnie the Pooh.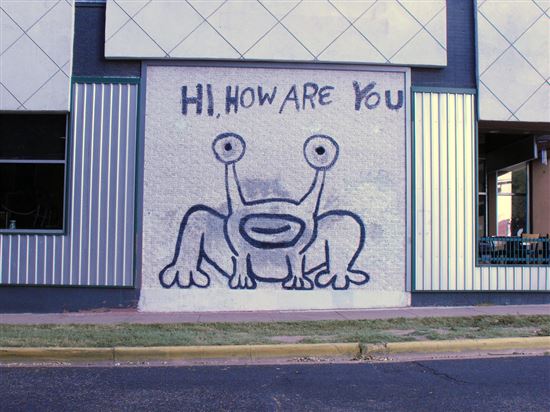 An Austin landmark for a couple of decades. © Tim Patterson (CC BY-SA 2.0) via Flickr
18. Texas Hill Country may be the state's best kept secret
Encompassing much of Central Texas, this region is known for its beautiful expanse of rolling slopes and valleys, filled with meandering rivers with striking sunsets as a daily backdrop. In fact, this 25-county area is one of the nation's largest destinations for retirees. As an additional perk, Hill Country has also become known for its vineyards, and is the second largest federally recognized viticultural area in the nation. Whether you need a quick road trip, or a relaxing place to settle down, Hill Country is the place to be (just don't tell anyone).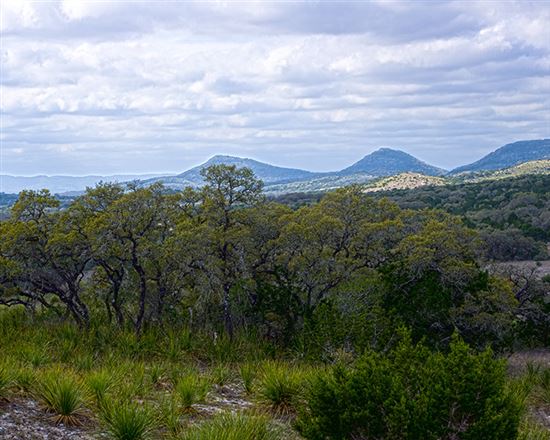 Hill Country Vista © Mike Fisher (CC BY 2.0) via Flickr
19. Galveston is still the playground of the South
Located on a barrier island off the Texas coast, Galveston is a popular tourist destination less than an hour outside of Houston. Its year-round warm weather, paired with its sandy beaches facing the Gulf of Mexico, are anchored by a fairly robust economic engine that doesn't rely on tourism, but rather on strong finance and health care industries. Though it suffered from a devastating Category 4 hurricane in 1900, today the streets are lined with painstakingly restored Victorian homes, marrying Southern charm with blissful beaches.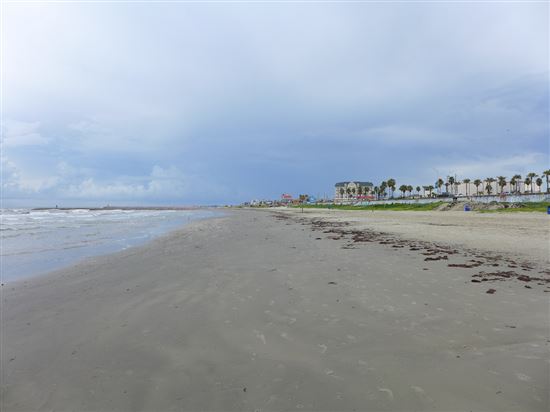 Galveston Island texas © robert thigpen (CC BY-SA 2.0) via Flickr
20. Longhorn cattle feed America
We've talked about cowboys, boots, and rodeo, so it seems only natural to talk about the reason those things exist - and that is the iconic longhorn cow. The longhorn resulted from the breeding of Spanish and English cattle in the early 1800s, and now Texas is the highest beef producer in the whole country. The animal itself is quite magnificent: Its horns can span up to seven feet and well-bred cows can be auctioned for $40,000 or more.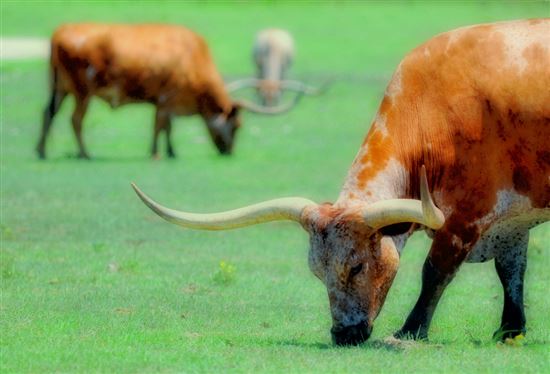 Hill Country Texas Longhorns © Robert Hensley (CC BY 2.0) via Flickr
21. The contributions of Mexican-Americans
Dedicated in the spring of 2012, the Tejano Monument was erected on the Capitol grounds in Austin to pay tribute to the Mexican-Americans who founded and built the great state of Texas. From the Spanish explorers who discovered Texas to the pioneers of cattle ranches to some of Texas' most iconic and delicious cuisine, the Hispanic culture is a huge part of the state's identity. After over a decade of planning, this monument finally gave voice to the many contributions made by Tejanos to make Texas the unique place it is.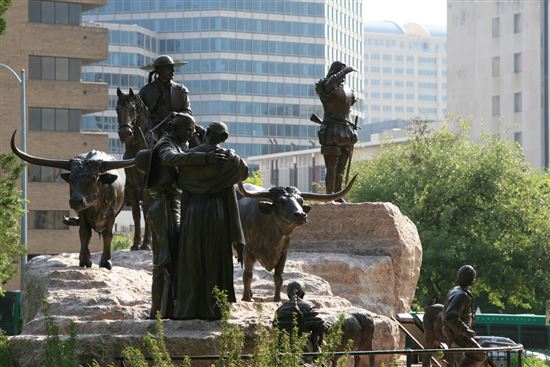 Tejano Capital Monument 24 © Blue Genie (CC BY 2.0) via Flickr
22. The last fight of the Civil War
Though Confederate General Robert E. Lee had already surrendered to Union troops in Appomattox, Virginia, in April of 1865, troops from both sides had one final battle in May. It took place by the Rio Grande River, and although Union and Confederate soldiers knew of the truce in Virginia, Southern soldiers actually won this last battle and took over 100 prisoners of war.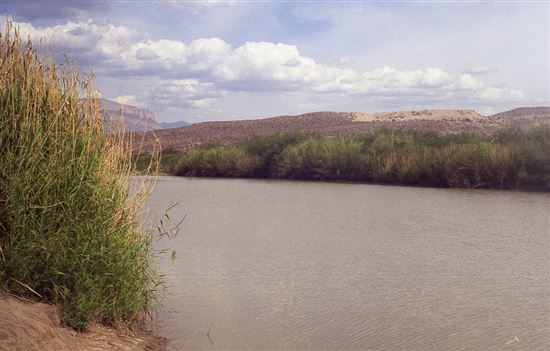 Rio Grande, Texas. © Ron Knight (CC BY 2.0) via Flickr
23. Texas has the very first Whole Foods
What started as a small Austin supermarket in 1980 with only 19 employees has turned into an organic empire. With over 380 stores and more than 58,000 employees, Whole Foods is the 55th largest retailer in the entire nation, and continually ranks high for social responsibility and employee relations. The flagship store remains in Austin and provides over 80,000 square feet of natural, organic, and local goods and groceries.
More from CreditDonkey: