Best Time to Buy Bedroom Furniture
---
Buying bedroom furniture is one of the greatest pleasures in life. You get to pick out items for your sanctuary and there's usually no rush to make your decision. You can take your time to browse. And, by timing your purchase just right, you can line up your shopping with the time of year when you can find some super deals. Here are the months when you're most likely to score a discount on your next bed, bureau, and nightstand.

© CreditDonkey
When is the Best Time to Buy Bedroom Furniture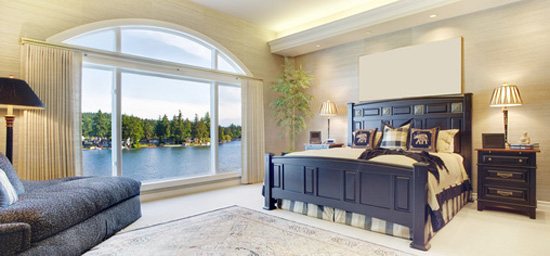 February
The introduction of new bedroom collections in the spring gives you the opportunity to take advantage of the discounts offered on older models. Floor models are usually reduced, anywhere between 30 to 60 percent. And as it gets closer and closer to the arrival of new inventory, the reductions increase rapidly.
May
When Memorial Day rolls around, you can find irresistible deals on bedroom furniture, with mattresses in the mix as well. We have seen a notable furniture store offering special financing terms during this time of year and up to $700 off select purchases.
July
Independence Day weekend is another time of the year when bedroom furniture goes on sale. Retailers generally offer steep reductions during this period to make room for newer inventory and to attract consumers who are distracted by the beach and barbecues. The markdowns usually run through the remainder of the month, when you should be able to find 15 percent off select pieces.
November
If you have a ton of time and patience to stand in line with antsy, determined customers, Black Friday is the perfect opportunity to score a deal on bedroom furniture. Last year, a mattress retailer offered bed frames for only $5 (here's the catch: this deal was limited to the first seven customers). Can't tolerate the shopping madness? Try Cyber Monday to take advantage of deals on bedroom furniture from the comfort of your own home.
December
Even if you watched the sales pass by all year, you still have once more chance. You can find great price breaks during end-of-the-year blowout events, but you may have to settle for an incomplete set. Who cares about a coordinated look when you can pocket some savings and have new furniture to admire?
Helpful Shopping Tips
Sometimes it's not possible to line up your need for furniture with the timing of sales. You can still avoid overpaying for your items by keeping the following tips in mind.
Beware of "limited time" offers. Don't fall for the hype. This tactic tries to reel you in and pressure you into making a decision quickly. New furniture isn't cheap, and your decision shouldn't be taken lightly. Know that another offer will roll around again. Trust me.
Inquire about discontinued items. They are usually less expensive, but you may have to purchase the pieces to a set separately, or you may not be able to find all the pieces.
Browse for your budget's sake. Commit to previewing what your nearby furniture stores have to offer without buying anything. This way, you can see what's out there, decide what you really like, and keep a level head about how much you should pay and the reasonable rates out there. This step also means you're more likely to stick to your budget and avoid the temptation of buying things you don't need.
Keep an eye out for going out of business sales. You've seen the posters on the side of the road. "Everything must go" is your cue to act and get ready to negotiate. While you would have to make a quick decision under this scenario, you can get some amazing prices - just don't be tempted if the sale has just begun as any discounts you find will likely be minor.
Negotiate with independent retailers. Unlike chains and department stores, your nearby mom-and-pop stores are usually open to negotiation, so put your buyer power to use. You may be able to knock off the price of delivery or get a free bed frame thrown in when you buy a headboard, mattress, and box spring.
Look for after-the-fact reductions. Missed the sale by a day or so? The retailer may honor the sale after the fact, so don't be afraid to ask. A "no, sorry" is the worst that can happen, and the best that can happen is that you get a great deal.
Allison Martin is a contributing writer at CreditDonkey, a credit card comparison and reviews website. Write to Allison Martin at allison@creditdonkey.com. Follow us on Twitter and Facebook for our latest posts.
Note: This website is made possible through financial relationships with some of the products and services mentioned on this site. We may receive compensation if you shop through links in our content. You do not have to use our links, but you help support CreditDonkey if you do.