Study: Best States for Kids
---
Everyone loves to tell you how much things will change when you have kids. It's not just your life getting turned upside down by the new little people in your life – it's your view on the surroundings around you as well. Suddenly, being down the street from a great bar doesn't matter anymore. You want a stroller-friendly sidewalk that gets you to the local park. And you suddenly care about what the neighborhood preschool is like.
To help new parents make sense of the United States from this newfound perspective, CreditDonkey checked out the best states for children.
Study Methodology
Looking at the 50 states, plus Washington D.C., we sought three pieces of data:
Child care costs

High school graduation rates

Kid-friendly neighborhood amenities
The cost of child care can be a shock for many families, and it varies hugely among different states. To figure out where paying for a safe place for a little one is easiest on the wallet, we looked to Child Care Aware of America, a nonprofit that focuses on affordable child care. The numbers we collected reflect the average annual cost of placing an infant in a day care center full-time. (This tends to be more expensive than child care provided in a home, or care for older children, but gives us a reasonable way to compare costs in different states.) The average here was $9,711.
Second, to see how the states' school systems stacked up, we looked at the rates of high school graduation collected by the U.S. Department of Education. It's a base-level measure of schools, showing the percentage of students who finish high school in four years, adjusting for transfers in and out of each school. On average, 79.5 percent of kids finish school on time.
Last, we looked into how child-friendly each state's neighborhoods tend to be. The 2011 National Survey of Children's Health checked out how likely children were to live in a neighborhood with a park, recreation center, sidewalk or library. We found the percentage of kids in each state who have at least three of those four elements nearby. The average was 77.5 percent.
10 Best States for Kids
10. Missouri
Child Care Costs: $8,320

Graduation Rate: 86%

Kids with Three Neighborhood Amenities: 75.7%
A Midwestern state with affordable child care and a high graduation rate, Missouri rounds out our top 10 list. The state falls a bit below average when it comes to neighborhood amenities, but it has plenty of interesting attractions around the state. There are many ways to keep children busy in the Show Me State, including a Butterfly Palace, a crafting center where kids can get creative with Hallmark's leftover materials, and dozens of fishing derbies.
9. Texas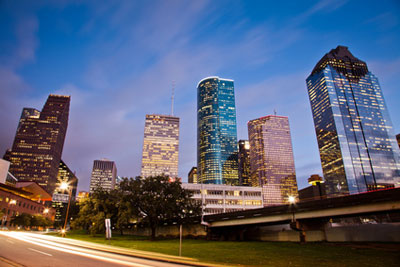 Houston, Texas
Child Care Costs: $8,495

Graduation Rate: 88%

Kids with Three Neighborhood Amenities: 74.4%
One of the nation's largest economies, with jobs drawing in parents working in all sorts of industries, Texas can win over families new to the area. The state has one of the highest high school graduation rates in the nation and below-average child care costs, although its neighborhood amenities lag behind the majority of states. Texas also enrolls more than half of 4-year-olds in preschool, something that's true of only a handful of states.
8. Tennessee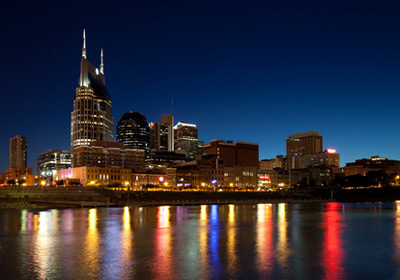 Nashville, Tennessee
Child Care Costs: $5,857

Graduation Rate: 87%

Kids with Three Neighborhood Amenities: 63%
Tennessee and New Jersey are very close when it comes to their graduation rates. On the other two metrics, though, they could hardly be more different. Tennessee has the fourth-lowest child care costs in the nation, but it falls below average when it comes to amenities in children's neighborhoods. This state has some particular draws for artistically minded kids, including Nashville Children's Theatre and camps at the Frist Center for the Visual Arts, also in Nashville.
7. New Jersey
Child Care Costs: $10,949

Graduation Rate: 86%

Kids with Three Neighborhood Amenities: 85.2%
New Jersey is the only Northeastern state on our list, coming out well above average in terms of graduation rate and neighborhood amenities. The Garden State's child care tends to be a bit more expensive than average, which isn't surprising for a state with relatively high wages and high cost of living. Education Week also recently cited New Jersey as one of the places that's done the best job of closing gaps in education for kids from different backgrounds.
6. Wisconsin
Child Care Costs: $9,939

Graduation Rate: 88%

Kids with Three Neighborhood Amenities: 81.2%
Wisconsin's schools stand out when it comes to the high school graduation rate, placing the state tied for second place on that metric. Not only that, but many of those graduates enter college with an advantage: the state has been named the "best in the Midwest" for high school students succeeding on advanced placement tests. Child care costs are just slightly above average here, but kids are significantly more likely than average to be in a neighborhood with attractive amenities.
5. South Dakota
Child Care Costs: $6,071

Graduation Rate: 83%

Kids with Three Neighborhood Amenities: 80.1%
Like its neighbor to the north, South Dakota has an above-average graduation rate and more kid-friendly attractions in its neighborhoods than most of the country. This state stands out particularly when it comes to its child care costs, which are the sixth lowest in the nation at just over $6,000 a year. If those kinds of practical considerations don't get your kids excited about South Dakota, check this out: at the Mammoth Site in Hot Springs, S.D., they can become junior paleontologists and learn how to dig for fossils.
4. North Dakota
Child Care Costs: $8,021

Graduation Rate: 87%

Kids with Three Neighborhood Amenities: 80.5%
With the current oil and gas boom fueling the local economy and attracting newcomers from all over, this state is the fastest growing in the nation. There's a lot going for families in North Dakota, including one of the highest graduation rates in the nation and relatively low-cost child care. The state is also above average when it comes to the attractions available in children's neighborhoods.
3. Utah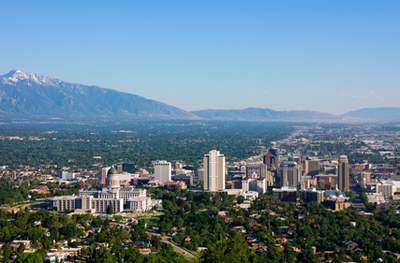 Salt Lake City, Utah
Child Care Costs: $7,860

Graduation Rate: 80%

Kids with Three Neighborhood Amenities: 91.2%
With its wide-open vistas and dramatic rocky landscapes, Utah might not seem like the most obvious place for kid-friendly neighborhoods. But this state is second only to urban Washington, D.C., when it comes to the prevalence of neighborhood sidewalks, libraries, parks and recreation centers. Its graduation rate is slightly above average, and its child care costs are well below average. The Salt Lake City region, where more than three-quarters of the state's population is clustered, hosts museums, a planetarium, botanical gardens and other attractions that will appeal to kids of any age.
2. Iowa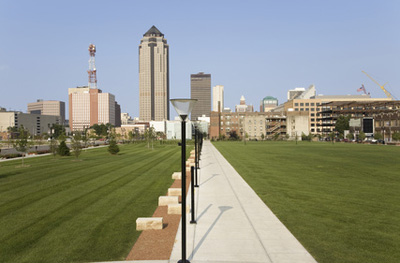 Des Moines, Iowa
Child Care Costs: $9,053

Graduation Rate: 89%

Kids with Three Neighborhood Amenities: 85.1%
Right next door to Nebraska, Iowa does even better than its neighbor when it comes to graduation rates, placing number one in the nation on this metric. Child care costs are a bit higher but still below the national average. And more than 85 percent of kids can find the things they need to have fun and keep busy in their own neighborhoods. If your image of this Midwestern state centers on cornfields, be more open-minded. There are lot of things to do in this state, like exploring nature's treasures at Maquoketa Caves State Park or taking a cruise down the Mississippi River.
1. Nebraska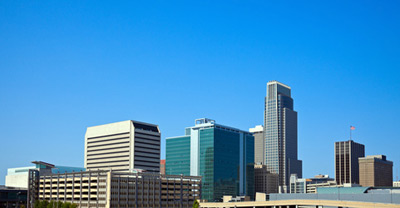 Omaha, Nebraska
Child Care Costs: $7,797

Graduation Rate: 88%

Kids with Three Neighborhood Amenities: 82.4%
Whether you're looking for urban amenities, wide-open space or something in between, you'll find what you need in Nebraska. The state does well by its students, with 88 percent graduating on time, placing it second in the nation for this metric (and tying with three other states for the honor). At less than $8,000 a year, the cost of child care is quite reasonable, and more than four in five kids can find at least three kid-friendly attractions in their neighborhoods. Venture to Nebraska City for a 50-foot tree house at Arbor Day Farm or take your wannabe firefighters to the Nebraska City Museum of Firefighting.
---
Our kid-centric study did not consider job opportunities or cost of living, and, of course, where you choose to set up your roots depends on your family's unique needs. City versus town, or low cost of living versus lots to do, are questions of personal values. Finding a spot that fits parents' careers and kids' educational needs will be a different process for every family. Still, this information should give parents a place to begin looking under the new view of what's important in life.
Sources used in this study:
Livia Gershon is a contributing writer at CreditDonkey, a credit card comparison and reviews website. Write to Livia Gershon at livia@creditdonkey.com. Follow us on Twitter and Facebook for our latest posts.
Note: This website is made possible through financial relationships with some of the products and services mentioned on this site. We may receive compensation if you shop through links in our content. You do not have to use our links, but you help support CreditDonkey if you do.
Read Next: