Best Business Professor Blogs for Practical Results
---
Do you want to grow your business with the latest insight from the smartest people in the world? You can. Read on for the list of the top business professor blogs to read.

Best Business Professor Blog

© CreditDonkey
Top Must-Read Business Professor Blogs
There is an almost infinite number of business blogs online. But there's no way you can read all of them. If you try, you'll find many are as useful as a lead balloon.
Instead, we've put together a list of the best 100+ business blogs written by professors. They offer timely and useful advice in plain English - with no academic mumbo-jumbo here.
These professors do not beat around the bush. When you're running a business or thinking of starting one, you've got so much to do and so little time to spend reading dissertations and academic journals. Take the shortcut: these business professor blogs give you the same information in an easier (and shorter) format. You can keep up-to-date on the best practices, case studies and leadership tips to help you improve your business.
Read on for the best blogs out there for getting smart insights on practical issues that matter to your business.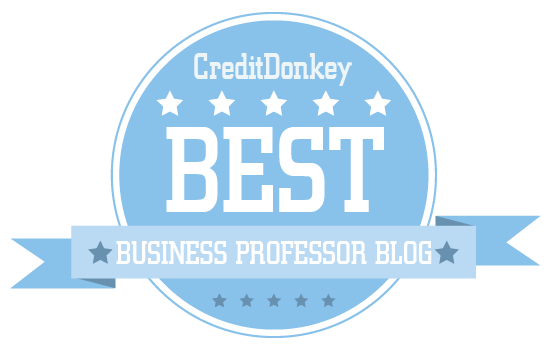 © CreditDonkey
Michelle Kaiser is a retail analyst at CreditDonkey, a credit card comparison and reviews website. Write to Michelle Kaiser at michelle@creditdonkey.com. Follow us on Twitter and Facebook for our latest posts.
Note: This website is made possible through financial relationships with some of the products and services mentioned on this site. We may receive compensation if you shop through links in our content. You do not have to use our links, but you help support CreditDonkey if you do.
Read Next: