Best Wedding Resources You're Missing Out On
---
Winners of the CreditDonkey Best in Weddings have been announced. Set yourself up for the most special of days with the best new wedding apps and services.

Best in Weddings

© CreditDonkey
Top Wedding Innovations
In some ways, planning for your special day is easier than ever. There's no shortage of ideas, services, and apps that can help you have a seamless experience from the moment you get engaged to the moment you walk down the aisle. Unlike brides and grooms of the past, you can easily order your invitations from your phone, find local, quality vendors in minutes, and rent bridesmaids dresses instantly.
But with all the plusses modern technology brings to the tradition of marriage, it also brings work - with so many companies and services vying for your wedding-planning attention, which ones are worth your time?
Save what little time you have for planning out your day - and use our list of the Best in Weddings to get connected with the latest and best apps and services you need.
At CreditDonkey, we're passionate about helping couples spend their money wisely when it comes to one of the costliest events - their wedding. We don't want you to start out your marriage head over heels in debt! The best wedding providers provide you with quality products and services, and will put you in touch with vendors (like musicians and dress providers) so you can easily comparison shop and ensure that you stay within your wedding budget.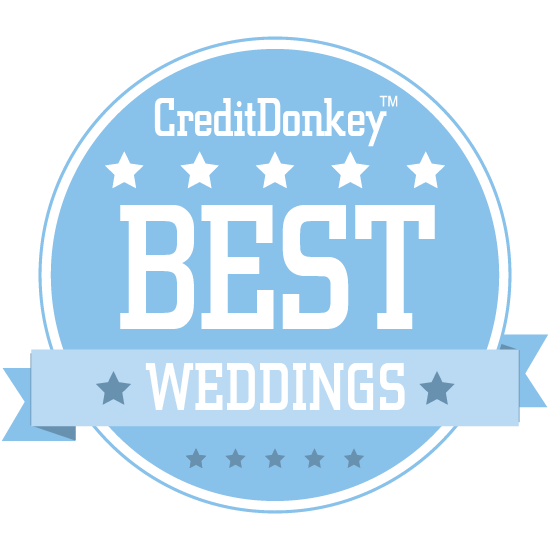 Best in Weddings

© CreditDonkey
Note: This website is made possible through financial relationships with some of the products and services mentioned on this site. We may receive compensation if you shop through links in our content. You do not have to use our links, but you help support CreditDonkey if you do.
Read Next: