23 Reasons Why Virginia Could Be the Best State
---
You can't dig into the annals of American history without a mention of Virginia. Those who live here may take the state's historical significance for granted at times, but there's no escaping it when you're surrounded by landmarks and famous places wherever you turn. Still, there's a lot more to the Old Dominion than Civil War battlefields (though we have plenty of those). Rooted deep within our borders are people devoted to promoting art, culture, sports and business - people who tirelessly strive for and create an atmosphere that is both holistic and diverse. Read on to learn more about this great state, or better yet, come visit us for some sweet tea and Southern hospitality you won't soon forget.
1. It's where America was founded…
You may remember from your fourth grade history class that Virginia is home to Jamestown, the first permanent English settlement. This is where Pocahontas is credited with forging peace (albeit temporary) between colonists and the Powhatan tribe by saving John Smith's life. Jamestown endures as a symbol of where colonial America began.

Jamestown Settlement, Virginia © Pablo Sanchez (CC BY 2.0) via Flickr
2. …and where the Revolution ended.
Virginia was home to many significant moments during the American Revolution. Patrick Henry convinced the Virginia House of Burgesses to mobilize against the approaching British Army. His words have been immortalized: "I know not what course others may take; but as for me, give me liberty or give me death!" In fact, his entire speech is re-enacted each summer Sunday at St. John's Church in Richmond. Six years after his words, the war's last major battle (the Siege of Yorktown) occurred, leading to the surrender of the British.

Yorktown Battlefield - Yorktown VA © Esther Westerveld (CC BY 2.0) via Flickr
3. People get smart here.
Virginians don't need to spend a fortune to get an excellent college education. In fact, both the University of Virginia and the College of William and Mary are ranked in the top 10 of U.S. News & World Report's list of best public schools. Virginia Commonwealth University is also ranked fourth out of both public and private fine arts colleges.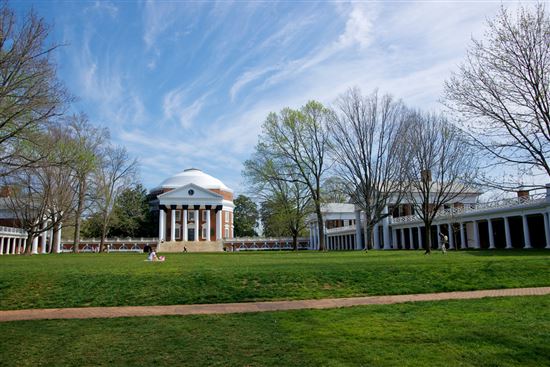 UVA rotunda and spring sky © Karen Blaha (CC BY-SA 2.0) via Flickr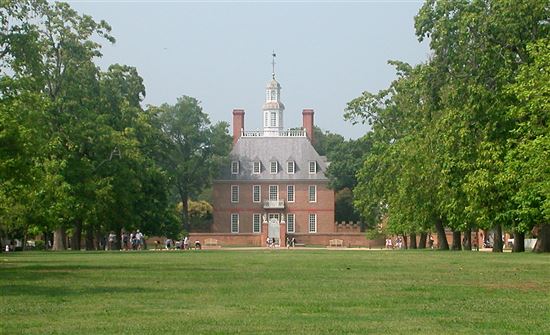 W&M college.JPG © Lyndi & Jason (CC BY-SA 2.0) via Flickr
4. We've birthed the most presidents.
That's right: Virginia is the birthplace of eight U.S. presidents, including four of the first five. That's more than any other state. George Washington, Thomas Jefferson, James Madison, James Monroe, William Henry Harrison, John Tyler, Zachary Taylor and Woodrow Wilson all called the Old Dominion home. You can still visit several of their estates, including Washington's Mount Vernon, Jefferson's Monticello and Madison's Montpelier.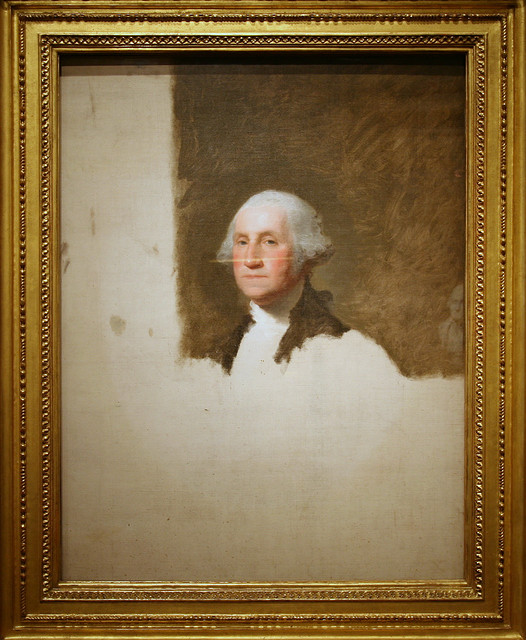 George Washington (The Athenaeum Portrait), First President (1789-1797) © Cliff (CC BY 2.0) via Flickr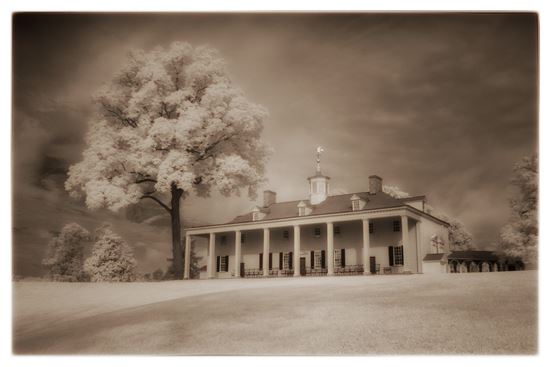 Mount Vernon in Sepia © Rob Shenk (CC BY-SA 2.0) via Flickr
5. We love Faberge eggs.
Virginia may not jump out in your mind as one of the biggest players in the art scene, but the recently expanded Virginia Museum of Fine Arts, or VMFA for short, ranks as having one of the nation's most comprehensive collections. It has five Imperial Easter Eggs and about 170 other works from the House of Faberge. Its list of permanent exhibits is long, from African and Ancient American collections to East Asian, European, South Asian, 20th century, contemporary pieces and more. Even better – admission to the permanent collections is free 365 days a year.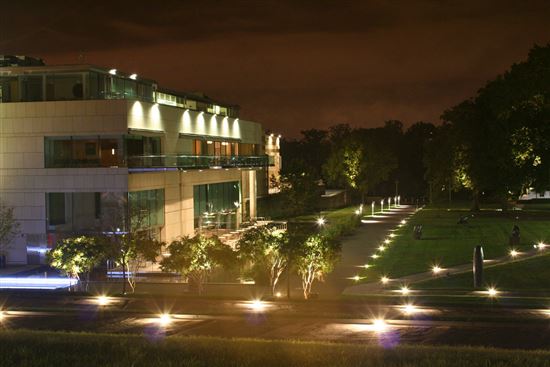 Virginia Museum of Fine Arts, Richmond © Will Fisher (CC BY-SA 2.0) via Flickr
6. Dave Matthews started his band here.
Not only has the state birthed eight presidents, Virginia also brought together the Dave Matthews Band in Charlottesville and GWAR in Richmond. Jason Mraz was on the high school cheerleading squad in Mechanicsville, and even Ella Fitzgerald grew up in Newport News. Pharrell Williams, Missy Elliott and Timbaland have roots in Hampton Roads, and Chris Brown is from Tappahannock. And that's just a sampling of the amazing musical artists who got their start in the Old Dominion.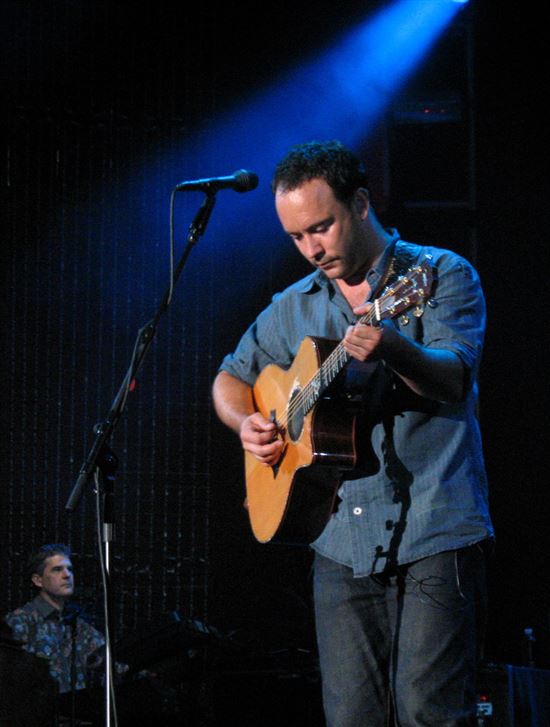 Concert for Virginia Tech 9/6/07 © Spector1 (CC BY-SA 2.0) via Flickr
7. You can swim or climb, depending on your mood.
You won't get tired of your surroundings in Virginia, because the roar of the ocean is just hours away from the draw of the mountains. One day you can be surfing the Atlantic at Virginia Beach, and the next day you can drive west to hike Old Rag, the Shenandoah's most popular mountain. There are also many ski resorts to enjoy during the winter.
8. Paved the way for women and African-Americans in business.
As the first woman to charter a bank in the entire nation, Maggie Walker started Richmond's St. Luke Penny Savings Bank in 1902. Even after stepping down from full-time bank management, she remained on the board and continued to work closely with a number of community and national organizations to advocate for the rights of African-American women.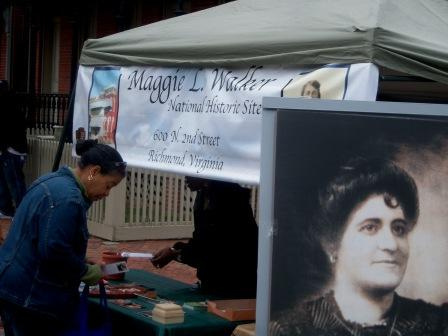 2nd Street Maggie Walker © paxnb (CC BY 2.0) via Flickr
9. Speaking of which…this is one of the best places for business.
Virginia consistently ranks as an ideal state for business. It even topped out Forbes' 2013 list of best states for business at #1. With strong business incentives and no unions, plus a central location, it's like a magnet for companies. Government contracting firms are prevalent due to the close proximity of Washington, D.C. Over 20 Fortune 500 firms are headquartered in Virginia, the largest of which being Freddie Mac, General Dynamics, Northrop Grumman and Capital One.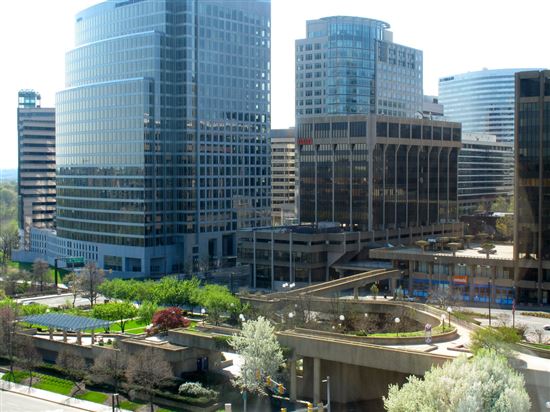 downtown Roslyn © Matthew Hurst (CC BY-SA 2.0) via Flickr
10. Civil War buffs have to stop in at least once in their lifetime.
You can hardly drive anywhere through the state without passing some sort of Civil War marker. From battles to burned cities, the War Between the States had an impenetrable presence in Virginia. You can follow several regional trails through the National Park System, or explore some of the war's most epic battlefields in Manassas, Chancellorsville and the Richmond/Petersburg area. You can also relive General Robert E. Lee's surrender to future president Ulysses S. Grant at the Appomattox Court House.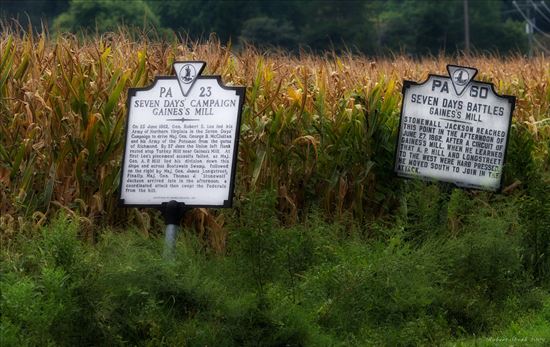 June 27, 1862 © Rob Shenk (CC BY-SA 2.0) via Flickr
11. Fast cars have a place to go.
It's no secret that most Southerners love NASCAR, and in Virginia, it's easy to get your fix. The Richmond International Raceway and Martinsville Speedway host NASCAR throughout the season as well as other racing events. Or go to Virginia International Raceway, a motorsport resort where guests can go off-road racing or hit the rifle ranges during their stay in the 1,300-acre property in Alton.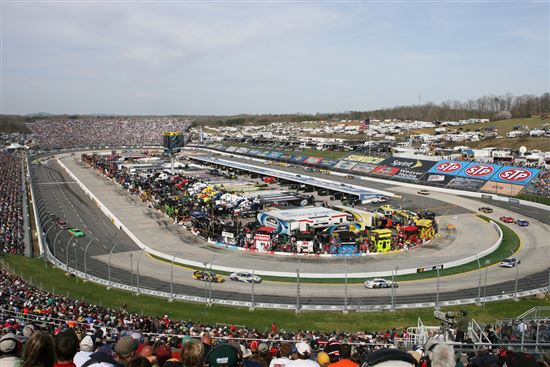 Martinsville Speedway © Raniel Diaz (CC BY 2.0) via Flickr
12. We're a mecca for peanut and ham lovers.
Virginia farmers devote over 12,000 acres to growing peanuts. You'll notice plenty of mom-and-pop shops selling this tasty crop along the back roads of eastern Virginia, but they're also famous worldwide and can be ordered online. One of the South's tastiest treats is a ham biscuit, which is best served using Virginia ham. In fact, the popular Smithfield ham comes from the town of Smithfield – the Ham Capital of the World.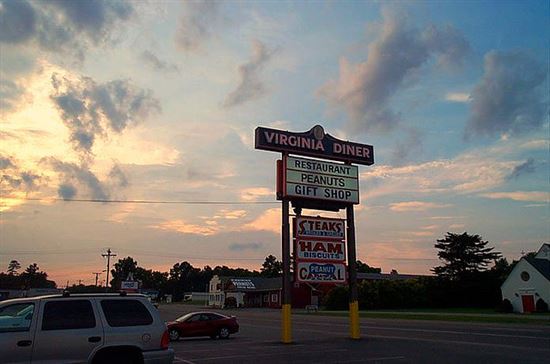 Virginia Diner Sign © Taber Andrew Bain (CC BY 2.0) via Flickr
13. You can go back in time here.
Students have no shortage of field trip opportunities in Virginia, and Colonial Williamsburg is a standout option. Local residents volunteer as re-enactors throughout the town, accurately depicting what life was like for 18th century colonists. The restored Governor's Palace, taverns, blacksmith shops and other working spots demonstrate how this area lived more than 300 years ago.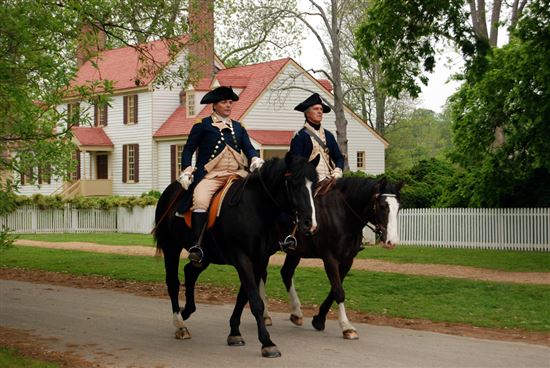 Colonial Williamsburg © Harvey Barrison (CC BY-SA 2.0) via Flickr
14. Chesapeake Bay Bridge Tunnel should be on your bucket list.
One of only 10 bridge tunnels in the entire world, the Chesapeake Bay Bridge Tunnel stretches an expansive 23 miles across the Bay. It makes a direct connection between Hampton Roads and the Eastern Shore, shaving off 95 miles from the mainland drive, while simultaneously offering a stunning panoramic view of the water.
15. You get to wear fancy hats and pastel suits.
Though just a short drive outside of the nation's capital, Virginia's horse country in Fauquier and Loudon counties hold fast to tradition when it comes to racing and hunting. The International Gold Cup, for
example, takes place each year in Fauquier, where you can find the gentlemen sporting their finest seersucker and ladies making a statement with outrageous hats. It's also not uncommon to hear locals discuss fox hunts and polo matches in this idyllic part of Virginia.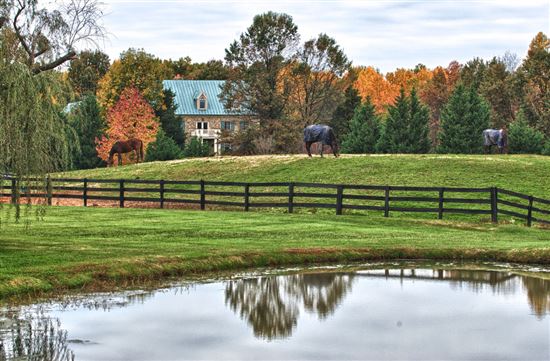 Pasture in Middleburg, VA © William Toti (CC BY 2.0) via Flickr
16. When you finish with the horses, have a wine tasting.
Thomas Jefferson didn't just bless us with the Declaration of Independence, he also brought wine to Virginia. Although Jefferson didn't live long enough to see his dream of Virginia wine country come to fruition, a score of vineyards have put the state on the map, winning awards throughout the world. With over 380 vineyards and 200 wineries, it's easy to spend an afternoon tasting your way through Virginia wine country.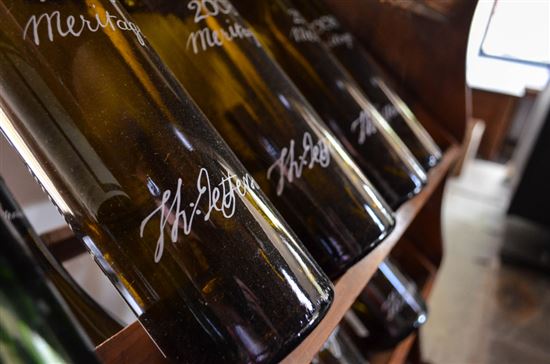 Jefferson Vineyards © m01229 (CC BY 2.0) via Flickr
17. We have a strong military presence throughout the state.
Virginia has over 20 military bases, with each branch of the armed services having a presence. Quantico Marine Corps Base, in Northern Virginia, is home to the Officer Candidates School, a Research Center and the FBI Academy. It also houses the National Museum of the Marine Corps, which is free to the public. Hampton Roads has perhaps the most concentrated military presence in the state, with 20 different facilities plus the Virginia War Museum.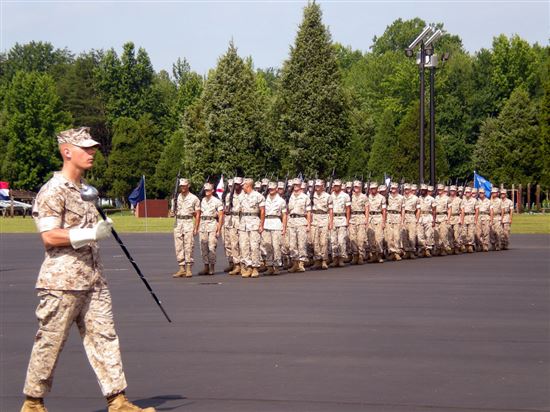 Quantico Band Director © Hector Alejandro (CC BY 2.0) via Flickr
18. You'll be well taken care of if you get sick.
We've already mentioned that Virginia's public universities are top-notch, so it should come as no surprise that our hospitals are as well. The top three ranking hospitals in the state each have at least one nationally ranked specialty practice: Sentara Norfolk General in ear, nose and throat as well as cardiology; Inova Fairfax in gynecology and neonatology; and Virginia Commonwealth University Medical Center in nephrology.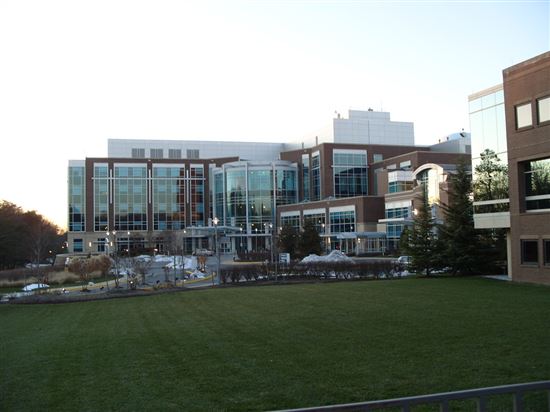 Inova Fairfax Hospital - Green Lawn © alexanderromero (CC BY 2.0) via Flickr
19. We let loose at thrilling amusement parks.
Virginia is home to not one but two major amusement parks, plus Water Country USA. After visiting Colonial Williamsburg, you can head just a few miles down the road to Busch Gardens. With its authentic European theme, you'll feel like you're on the other side of the pond while screaming your way around the roller coasters. There are also seasonal events like Howl-O-Scream and Christmas Town. Just north of Richmond is Kings Dominion, currently celebrating its 40th anniversary. This park features both International Street's scaled-down replica of the Eiffel Tower and Old Virginia's old-time country theme.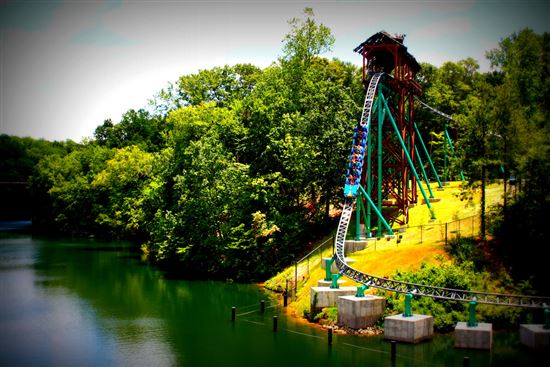 Busch Gardens - Williamsburg, Virginia USA © Donald West (CC BY 2.0) via Flickr
20. The nation's capital is just a bridge away.
Washington, D.C., is Virginia's neighbor to the north, making it incredibly easy to take advantage of all the city has to offer. Though traffic on I-95 is pretty much always a disaster during peak commute times, it's well worth the drive. Whether going for a day trip or a longer vacation, Virginians love to frequent D.C. and its culture and history.
21. Hidden gem of Charlottesville
Home to the prestigious University of Virginia and Thomas Jefferson's old stomping ground, Charlottesville continuously ranks at the top of lists for a wide range of topics. It's been deemed a top city for foodies, retirees, health nuts, brainiacs, book lovers, working women, beer aficionados, locavores, college football enthusiasts, job seekers, business owners, college students, environmentalists and more. Virginians know that there is something for everyone in this charming small city.
22. Arlington National Cemetery honors our fallen heroes.
Though an overwhelming experience, most visitors would agree that going to Arlington National Cemetery truly puts the toll of war on our service members into perspective. Spanning over 620 acres with over 14,000 veterans buried, the cemetery still holds dozens of funerals each week. The Tomb of the Unknowns has been guarded by Army soldiers since 1937, and visitors can witness the somber changing of the guard every 30 minutes.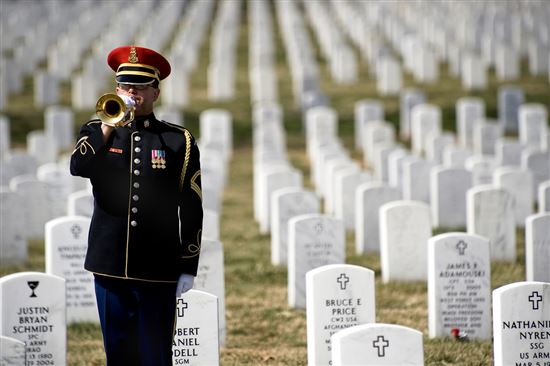 Taps, Bugle, Army, Military Funeral, Arlington National Cemetery © Beverly & Pack (CC BY 2.0) via Flickr
23. You can watch a rocket take off.
The NASA Wallops Flight Facility is a research center that primarily serves as a rocket launch site. From sending supplies to the International Space Station to sounding rockets, Eastern Shore locals and visitors can check out the website for the launch schedule.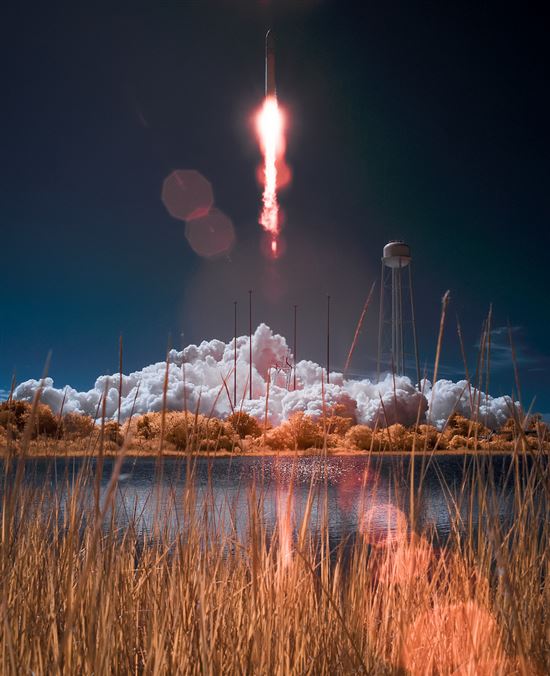 Antares Rocket With Cygnus Spacecraft Launches © NASA Goddard Space Flight... (CC BY 2.0) via Flickr
Lauren Ward is a research analyst at CreditDonkey, a credit card comparison and reviews website. Write to Lauren Ward at lauren@creditdonkey.com. Follow us on Twitter and Facebook for our latest posts.
Read Next: