23 Reasons Why Massachusetts Is Possibly the
Best State
---
Whether you're raising a family, getting an education or starting a career, Massachusetts is the place to be. Top-notch schools, a high proportion of safe neighborhoods, and one of the highest median incomes in the country are just a few of the things that keep natives rooted and newcomers pouring in to the Bay State.
Not convinced that Massachusetts is the total package? Here are 23 more reasons why it's the most desirable place to settle down.
1. It's basically a living history book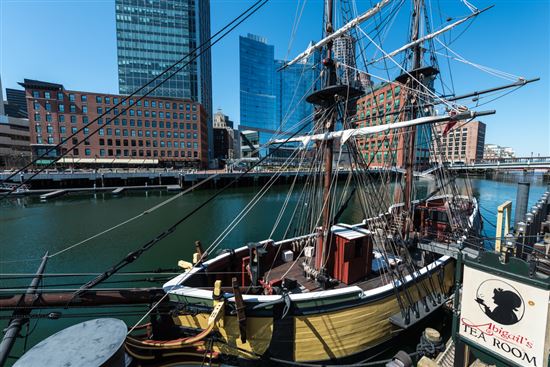 Boston Tea Party Ship & Museum © Sebastian Bergmann (CC BY-SA 2.0) via Flickr
Unless you just weren't paying attention in fourth grade history, you know that the Boston Tea Party kickstarted the American Revolution. But that's not the Bay State's only claim to fame. It's also the birthplace of four American presidents, poet Ralph Waldo Emerson, philosopher Henry David Thoreau and civil rights activist W.E.B. Du Bois. The historic landmarks and birthplaces of historical figures seem to be everywhere.
2. Massachusetts is a state of firsts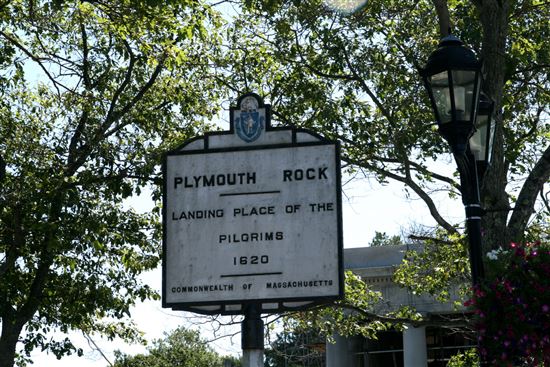 Plymouth Rock © Garrett Coakley (CC BY-SA 2.0) via Flickr
Take a look at Massachusetts' track record, and you'll see it rarely takes a backseat to other states. Plymouth is where the first Pilgrims landed in 1620 and where they celebrated the first Thanksgiving a year later. Boston is the site of the first American public library, and the nation's first lighthouse was built in the city's harbor. It's also where Alexander Graham Bell demonstrated the first telephone in 1876. Even today, Massachusetts continues to embody the revolutionary spirit on which it was founded.
3. Basketball was invented here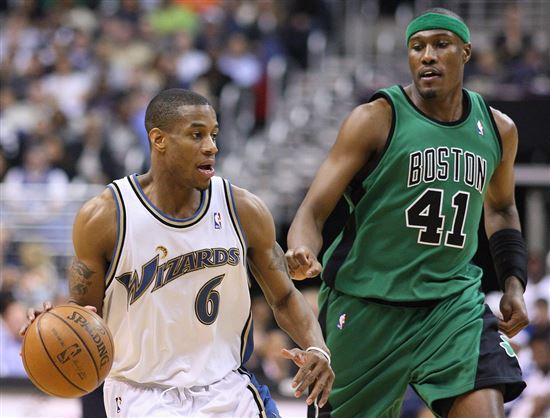 Antonio Daniels and James Posey © Keith Allison (CC BY-SA 2.0) via Flickr
Whether you pull for the Celtics or one of their rivals, you might be surprised to learn that b-ball has its roots in Massachusetts. Canadian sports coach James Naismith came up with the idea for the game in 1891, while teaching at the International YMCA Training School in Springfield. Gone are the days of peach pit baskets, but basketball continues to be one of the country's most popular pastimes.
4. And so was volleyball
Just a year after Naismith invented basketball, he met a young student named William G. Morgan, who was also pursuing a career in physical education at the YMCA. Motivated by Naismith's ingenuity, Morgan decided to create a different version of the game that would be less strenuous for older players. In 1895, the game of mintonette, which would eventually be dubbed "volleyball," was born.
5. The most diehard sports fans live in Massachusetts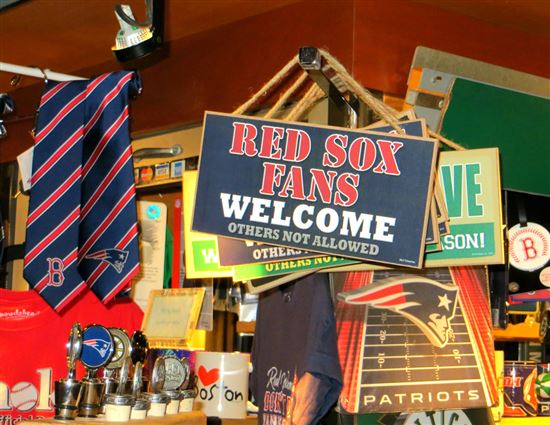 Red Sox Fans! © Christine Zenino (CC BY 2.0) via Flickr
Whether you're into basketball or baseball, football, hockey or soccer, being a sports fan is part and parcel of living in Massachusetts. Bostonians join the Red Sox Nation at birth, and supporting anyone other than the Patriots is viewed as downright un-American. The Celtics boast a staggering 17 NBA championship wins, which almost puts the six NHL titles held by the Bruins to shame. Last but not least, you've got the New England Revolution, which took won U.S. Open Cup in 2007 and the North American SuperLiga in 2008.
6. It's the birthplace of Dunkin Donuts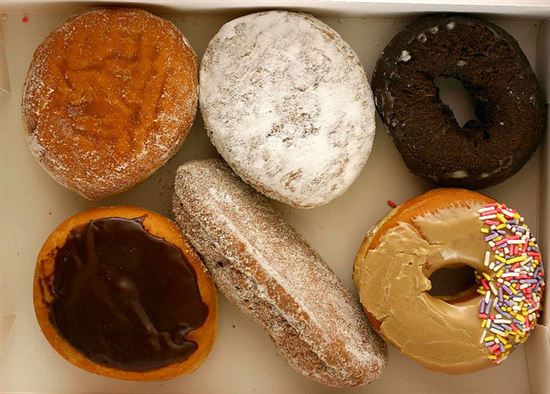 Six Donuts © Rene Schwietzke (CC BY 2.0) via Flickr
Down South, it's all about Krispy Kreme, but in New England, it doesn't get any better than Dunkin' Donuts. Founded in Quincy in 1950, the company has grown into one of the world's largest doughnut chains. While its menu has expanded to include breakfast, sandwiches, and an adoption of the doughnut-croissant hybrid known as a "cronut," it's the simple cups of Dunkies' coffee that gets fans in line every morning.
7. Not to mention Fig Newtons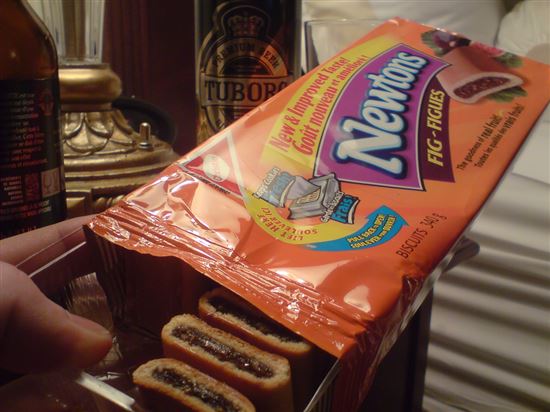 Snacks in the hotel room © Karl Baron (CC BY 2.0) via Flickr
The debate over whether a Fig Newton is really a cookie or if it's fruit and cake rages on but one thing's for sure — they're downright delicious. Developed by Philadelphia baker Charles Roser in 1891, the fig-filled pastry recipe was eventually purchased by Cambridgeport's Kennedy Biscuit Co. Mass production began shortly afterward, and the nearby town of Newton served as the inspiration for the chewy treat's name.
8. You can't beat summers on the Cape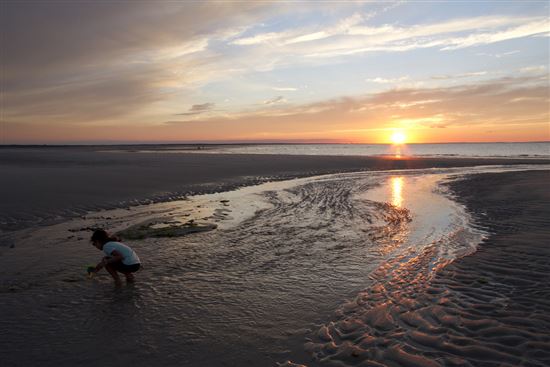 Sunset, Cape Cod - Explored © JD (CC BY 2.0) via Flickr
A summer vacation on Cape Cod is a lot of things: the mixture of excitement and nostalgia that goes along with crossing the Bourne or Sagamore bridges; building sandcastles in the shadow of the dunes at Provincetown; taking in some of the most breathtaking sunrises and sunsets you'll ever see; catching a movie under the stars at the Wellfleet Drive-In; and of course, scarfing down lobster rolls and crispy fried clams. If you didn't spend at least one summer on the Cape growing up, you missed out.
9. But there's nothing like a hike through the Berkshires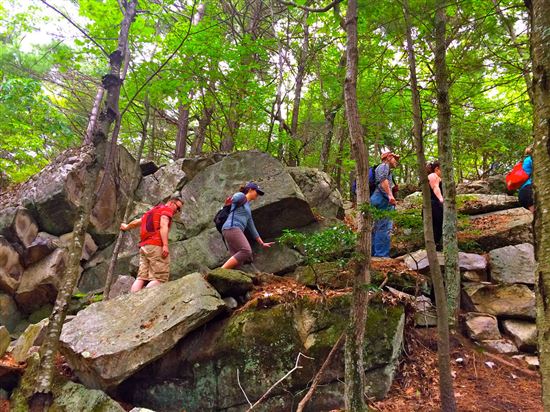 Monument Mountain Hike © Sarah_Ackerman (CC BY 2.0) via Flickr
Outsiders tend to think that Boston and the Cape are all there is to see in Massachusetts, but they're so, so wrong. Head west and eventually the dizzying peaks of the Berkshires come into view. In the fall, you can watch the leaves transition from deep greens to vibrant reds and yellows, and come spring, it'll be time for the daffodils to bloom. If you want to stretch your legs, Monument Mountain is an ideal spot for a climb.
10. Bay Staters take recycling seriously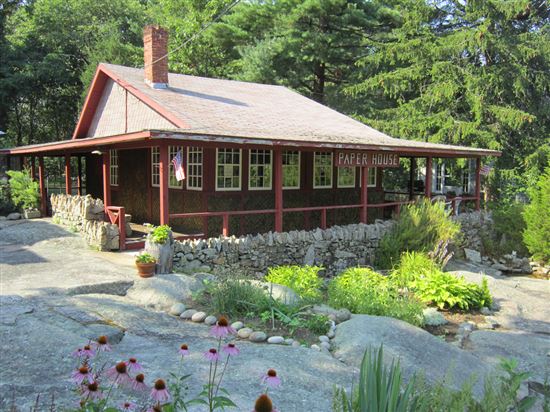 The Paper House © Danielle Walquist Lynch (CC BY 2.0) via Flickr
It's always good to have a hobby, especially one that helps out the environment. In 1922, Rockport resident Elis F. Stenman began building a summer home made entirely out of newspaper on a whim. He was so taken with the idea that he eventually began constructing furniture out of newspapers as well, including a desk, chair and a functioning piano. Nearly 100 years later, the Paper House is still standing as a testament to Stenman's creativity.
11. No one does clam chowder better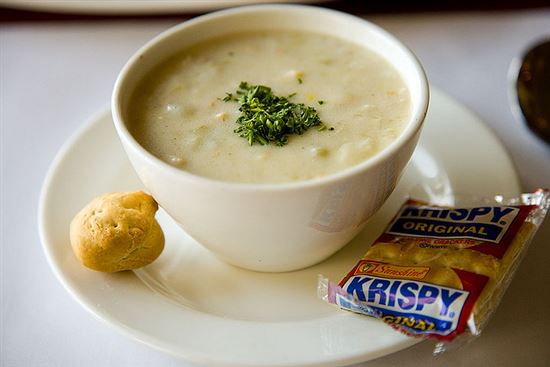 New England Clam Chowder © pointnshoot (CC BY 2.0) via Flickr
Clam chowder comes in lots of different varieties, but if you ask a Massachusetts native, the only one that counts is New England style. Bay State residents like theirs thick, creamy and chock full of clams and potatoes with oyster crackers on the side. For the best places to grab a bowl, try the Cabby Shack in Plymouth or Neptune Oyster in Boston's North End.
13. But did we mention the pie?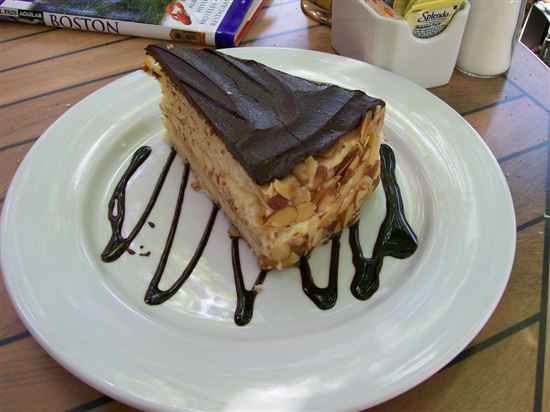 Boston cream pie © Francisco Seoane Perez (CC BY 2.0) via Flickr
There's no better way to finish off a good meal than by diving into layers of sponge cake and vanilla cream custard drenched in a chocolate glaze. Boston cream pie became the state's official dessert in 1996, but it's been satisfying the sweet tooth cravings of Massachusetts residents since it was first invented at Boston's Parker House Hotel in 1856.
14. The best and brightest go to school in Massachusetts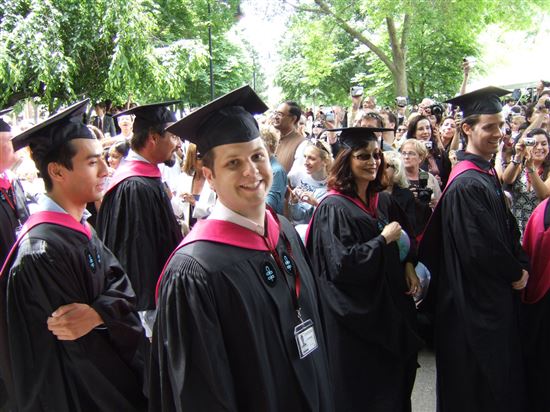 My Bro, Ricky, Graduating from Harvard's KSG (MPA-ID) © Joe Hall (CC BY 2.0) via Flickr
Harvard, Tufts, and MIT are just a few of the institutions of higher learning that Massachusetts is known for. Four of the Seven Sisters schools are also located here, including Smith and Wellesley, as are Brandeis, Boston College and Berklee College of Music. No matter what kind of degree program you're interested in, you're sure to find a school that will meet your needs.
15. It's a great place to enjoy the arts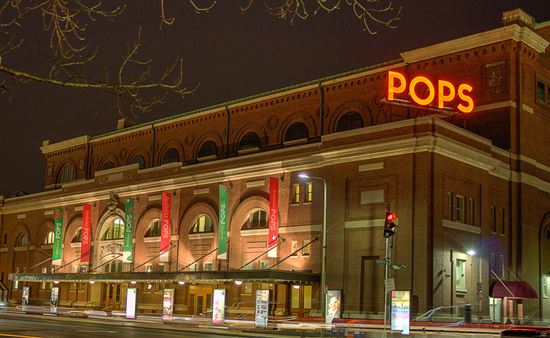 Boston Symphony Hall - HDR - 2013-12-06 © Bill Damon (CC BY 2.0) via Flickr
Even though Massachusetts is one of the smallest states, it's kind of a big deal when it comes to its arts scene. Boston's Symphony Orchestra is one of the country's "Big Five," and the Boston Ballet is internationally renowned. If you're into fine art, you'll feel right at home spending an afternoon at the Museum of Fine Arts' huge collection or The Clark in Williamstown. On the other hand, if your tastes run on the tacky side, the Museum of Bad Art in Dedham might be more to your liking, where sad clowns and velvet backdrops are hung up for your admiration.
16. Or brush up on your witchcraft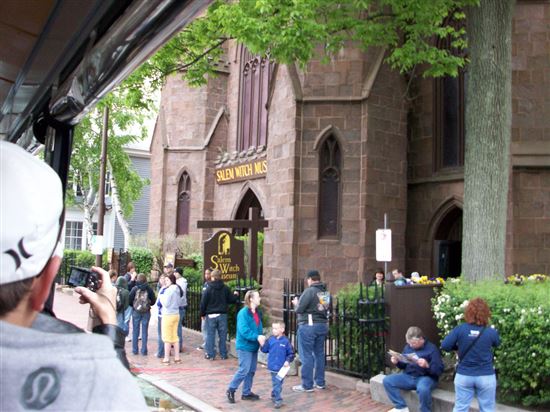 Salem Witch Dungeon Museum (May 17,2009) © osseous (CC BY 2.0) via Flickr
The Salem witch trials were drama-filled events that resulted in 20 innocent lost lives and spurred decades of mystery and intrigue over this small ocean-side town. People still flock to Salem on Halloween partly out of curiosity and partly because almost everyone who shows up is in costume. The Salem Witch Museum is one of the most frequented tourist spots around, and it'll bring you back in time to the witchcraft frenzy that took over this area in the late 17th century.
17. It's a haven for creative types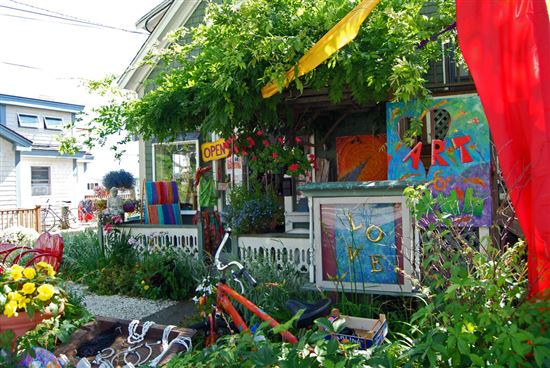 Rocky Neck_2011 07 30_0074 © Harvey Barrison (CC BY-SA 2.0) via Flickr
Massachusetts has produced some of the most revered artists, writers and poets of all time, including Winslow Homer, Norman Rockwell, Sylvia Plath, Emily Dickinson, Edgar Allan Poe, Nathaniel Hawthorne and Theodor Geisel, better known as Dr. Seuss. Artists of all kinds still come from far and wide to seek out their muses at places like the Rocky Neck Art Colony in Gloucester.
18. All your favorite alt-rock bands formed here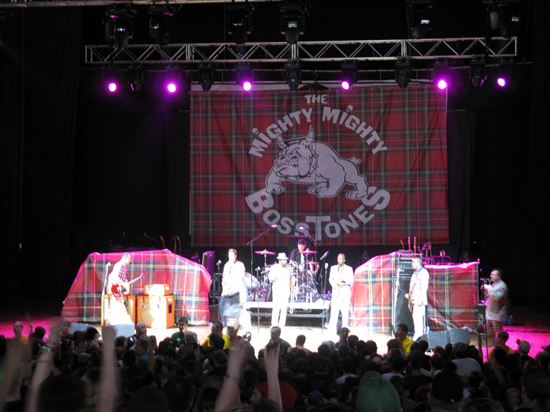 2008 07 09 - 4445 - Columbia - Mighty Mighty Bosstones © thisisbossi (CC BY-SA 2.0) via Flickr
Sure, Boston is known as the place where Aerosmith got its start, but that's far from the only Massachusetts band ever to make it big. Guster, The Lemonheads, The Pixies and They Might Be Giants are just some of the groups that have earned a place on the Bay State's roster of top musical acts. If you want to check out who's going to be the next big thing, T.T. the Bear's Place in Cambridge features live music from all the best up and coming artists.
19. It's the reason you've got apples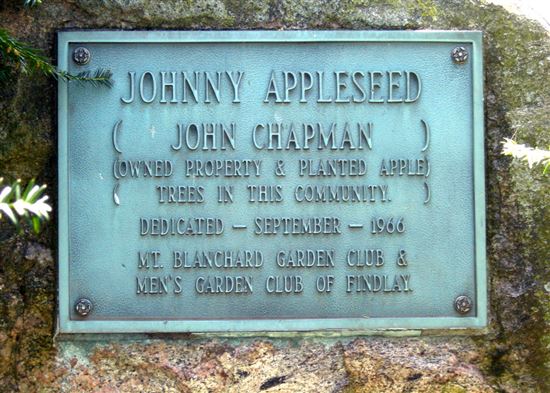 Johnny Appleseed © Dakota Callaway (CC BY 2.0) via Flickr
Born in Leominster in 1774, John Chapman's life started out humbly enough. Little did he know that an apprenticeship under an orchardist would lead to him becoming one of America's most beloved folk heroes. Johnny Appleseed, as he came to be known, traveled around the country planting apple nurseries across Pennsylvania, Ohio, Indiana and Illinois. Had he not followed his chosen path, we might all be enjoying a lot less apple pie and hot cider.
20. And pink flamingos on your lawn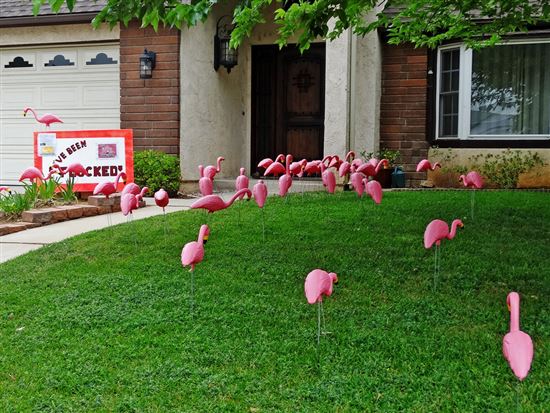 Flocked 5-11-14b © Don Graham (CC BY-SA 2.0) via Flickr
The plastic pink flamingo is the height of kitsch lawn decoration, and you've got Leominster native Don Featherstone to thank for it. In 1957, he was hired by the Union Products plastics company to design and sculpt the first of these eye-catching creations, and almost overnight, they became a pop culture icon. While you won't see too many of them gracing peoples' yards today, you can catch a glimpse of a vintage pair on display at the Smithsonian.
21. Beer lovers give it the thumbs up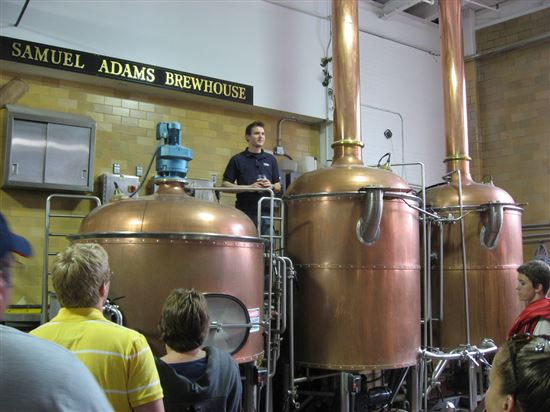 Sam Adams Brewery Tour © ep_jhu (CC BY 2.0) via Flickr
Samuel Adams Lager is easily Massachusetts' most recognizable beer, and it's generally credited with starting the craft beer trend. Today, there are more than 60 breweries scattered across the state, and you don't have to go far to find someplace to sample tasty lagers and ales. From the Backlash Beer Co. in Boston to the Berkshire Brewing Co. in South Deerfield, you're sure to find a brew to tantalize your taste buds.
22. So do Trekkies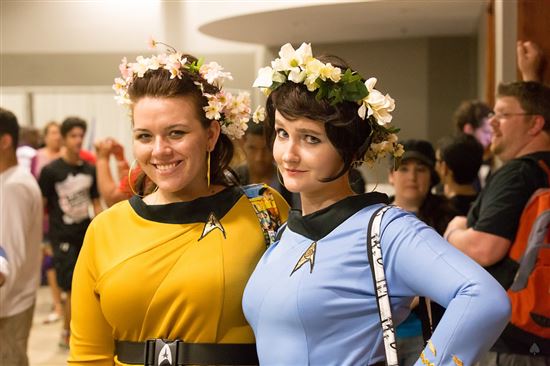 Trekkies at Florida Supercon © John Spade (CC BY 2.0) via Flickr
If you've ever imagined yourself cruising through the galaxy aboard the Starship Enterprise, you know what it is that makes Star Trek so appealing. One of the franchise's stars, Leonard Nimoy (aka Spock), grew up in Boston's West End, and the Official Star Trek convention makes a stop here every so often. This is the event for getting together with dedicated Trekkies and compare notes in your starlogs, but be sure to set your phaser to "fun" instead of "stun."
23. It's beautiful all year-round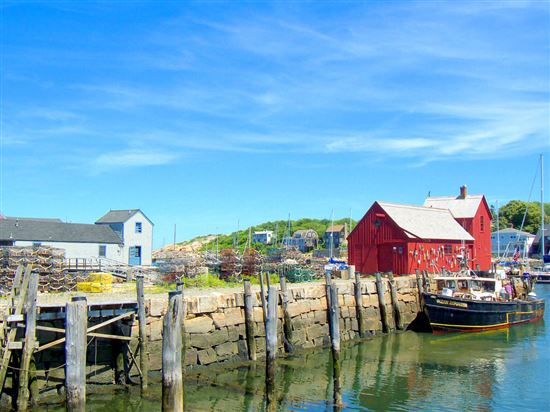 Rockport, Massachusetts © yeowatzup (CC BY 2.0) via Flickr
No matter the season, you'll be hard-pressed to find a state that offers better scenery than Massachusetts. Nor'easters can dust the landscape with snow, but once the clouds disappear, you're literally walking in a winter wonderland. In the summer, the blue skies stretch for miles, and temperatures are warm but not suffocating. All in all, it's a place worth experiencing for its varied seasons.
Rebecca Lake is a journalist at CreditDonkey, a credit card comparison and reviews website. Write to Rebecca Lake at rebecca@creditdonkey.com. Follow us on Twitter and Facebook for our latest posts.
Read Next: