Study: Best Cities to Make Friends
Top 10 Cities to Meet People and Make Friends
---
In high school and college, making friends was relatively straightforward. The kid down the street, the one sitting next to you in chemistry, or your freshman-year roommate were all good candidates for BFF. But after college, things get more complicated, particularly if you move to a new place where you know exactly no one.
Just how difficult it is depends on where you live. Some cities make the job of making new friends easier than others. The following list reflects the 10 best cities for making friends.
Study Methodology
Looking at U.S. metropolitan areas with populations over 1 million, we considered three factors:
Philanthropic giving

Walkability

Stability of the population
We first considered the overall character of a city's residents by the percentage of disposable income they give to charity, according to the Chronicle of Philanthropy. After all, we want to make friends with nice people, and people who give to charity are also more likely to be involved in community organizations where they can meet likeminded folks. On average, residents of the cities we considered give away 4.5 percent of their disposable income.
Second, we evaluated how easy it is to meet your neighbors. For this, we looked at urban areas' "Walk Score," a measure of how close attractions like coffee shops and grocery stores are to most locals. Seeing the same people week after week at the corner bar or convenience store is bound to lead to some personal connections. The average Walk Score for the cities we looked at was 55.9.
Last, we considered how stable local populations are, based on Census data showing the percentage of residents who have been in the same home for five years. People who are "just passing through" town are less likely to be interested in building local connections. None of us want to see our new besty pick up and move across the country. The average stability rating for the cities was 49 percent, meaning just under half of local residents have stayed put for half a decade.
1. New York, NY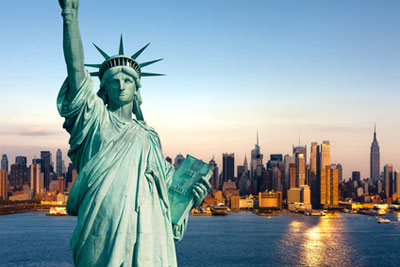 New York, New York
"Friendliness" isn't the first word you might use to describe New Yorkers, but residents of this area have a lot going for them when it comes to making friends. It's almost impossible not to bump into lots of interesting people at neighborhood destinations, given the best-in-the-nation Walk Score of 85.3. People in the Big Apple are also likely to stay put for a while, with 57.5 percent having lived in their residence for at least five years. And New Yorkers are also relatively generous; placing 15th on the list of charitable donations by residents, they give away 4.6 percent of their disposable income.
Did you know New York is the #1 city to live car-free?
2. Baltimore, MD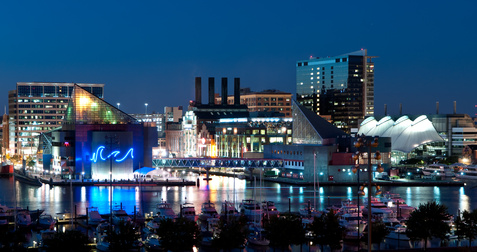 Baltimore, Maryland
Like New Yorkers, Baltimore residents have a bit of a reputation for toughness — especially among fans of TV show The Wire. But people in this cosmopolitan city are remarkable for their generosity and stability (placing 11th and 8th in those rankings, respectively). Baltimore is significantly less walkable than New York and San Francisco, but it's still above average for that measurement.
3. Washington, D.C.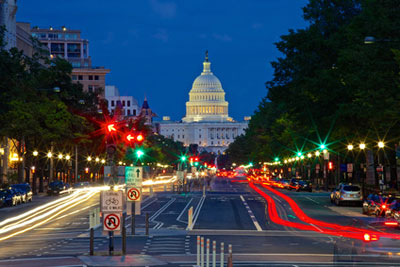 Washington, DC
The nation's capital is number five among all cities we reviewed when it comes to charitable giving — perhaps related to the huge number of nonprofits that are headquartered there. It's also extremely walkable — so much so that owning a car would seem silly in some neighborhoods. Stability is actually slightly below average in D.C., but the city makes up for it with the other metrics.
Want to get rich? Washington, D.C. also ranks #3 in our study of the best cities to get rich.
4. Los Angeles, CA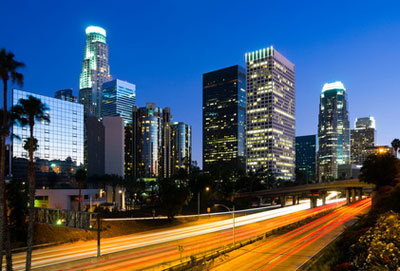 Los Angeles, California
The big surprise about LA for many people who know it only by reputation is just how walkable it is. While you could easily spend hours in a car trying to get from one side of town to the other, lots of restaurants and shops are just a few blocks from many residents' doorsteps. The city also scores higher than average in terms of generosity and stability, which means it should be easy to find friends at that corner coffee place.
Outdoor enthusiasts? Check out why Los Angeles is the #2 best outdoor city.
5. Philadelphia, PA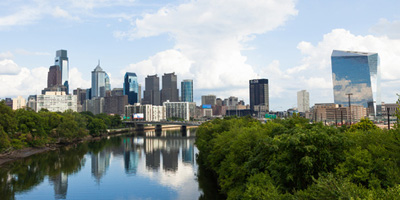 Philadelphia, Pennsylvania
It may be no surprise that the City of Brotherly Love scores well when it comes to friendship. Philly is tied with Detroit for number two among all the cities we looked at when it comes to stability (number one was another Pennsylvania city, Pittsburgh). It's also number five for walkability, with a variety of neighborhoods that have their own characters. The city scored less well when it comes to philanthropy as residents give away just 4 percent of their disposable income.
Like beer? Check out why Philadelphia is also one of the best cities for beer lovers.
6. Chicago, IL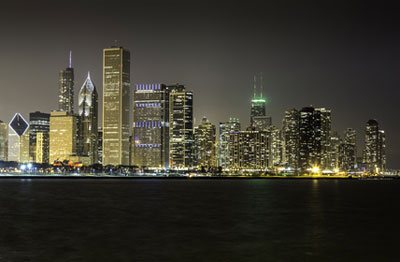 Chicago, Illinois
Chi-town could be Philly's Midwestern sister, with numbers quite close to the Mid-Atlantic metro center on all three counts. It's a highly walkable, unusually stable metropolitan area with a slightly below-average level of charitable giving. As the region's major urban center, Chicago has a lot going on, which means that once you've made those new friends, you'll find plenty to do together.
Interested in starting a business? See why Chicago is the #4 best city to start a business.
7. Minneapolis, MN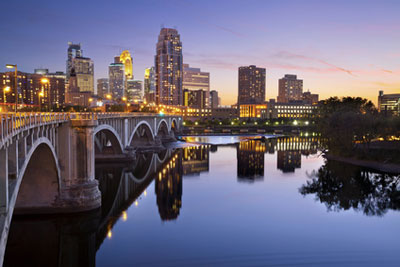 Minneapolis, Minnesota
Speaking of the Midwest, Minneapolis also lands in the top 10 for both walkability and stability. In this city, your apartment is likely to be close enough to neighborhood destinations that you can easily become a regular. It's also relatively stable, although it does suffer a bit in the giving area, with residents donating just slightly less than average.
Single? Check out why Minneapolis is the #8 best city for singles.
8. Detroit, MI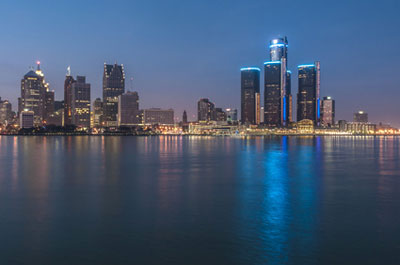 Detroit, Michigan
Barely holding onto the name of Motor City, this area has hit hard times in some respects, but it also has remarkably stable communities. A strong majority of residents have lived in their current home for more than five years. Its scores for walkability and charitable giving are average.
9. Miami, FL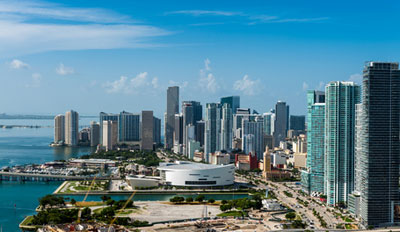 Miami, Florida
What could be more appealing than beach trips and Cuban food with new friends? The only Florida city to make our list, Miami is the ninth most walkable urban area in the country. Miami residents are pretty average in terms of generous giving, but they tend to stay put more than the typical urbanite, so you could keep those new beach friends for years to come.
10. St. Louis, MO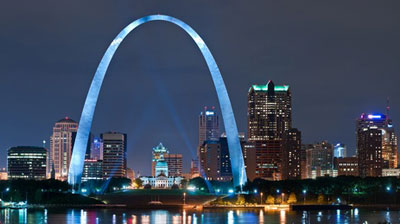 St Louis, Missouri
St. Louis is the third Midwestern city on our list (though some might classify it as Southern), which lends some credence to the stereotype of the region's residents being particularly friendly. Like Chicago and Minneapolis, St. Louis is a stable, walkable place, though charitable giving is slightly below average. The city has a reputation for being more laid back than its coastal counterparts and a good place to raise kids. Friendships made here could continue in the next generation.
Are you a recent college graduate? Check out why St. Louis is also one of the best cities for college graduates.
---
Making friends can be tough no matter where you live. Ultimately, what matters most is having an open attitude, a positive outlook, and a genuine interest in other people. But it's also true that different cities have different cultures that may make it easier or harder to build new relationships.
Once you're settled in a city and spending time in restaurants or clubs with new friends, check out the CreditDonkey guide to the best credit cards to help you figure out how to pay for all that fun.
Livia Gershon is a contributing writer at CreditDonkey, a credit card comparison and reviews website. Write to Livia Gershon at livia@creditdonkey.com. Follow us on Twitter and Facebook for our latest posts.
---