23 Reasons Why Traveling is Good for You
---
We all need to get away sometimes. And if the only thing standing between you and your next trip is a good excuse, start packing because we've got you covered. Here are 23 reasons why traveling is good for you, on both a personal and professional level.
1. It's time to test your boundaries.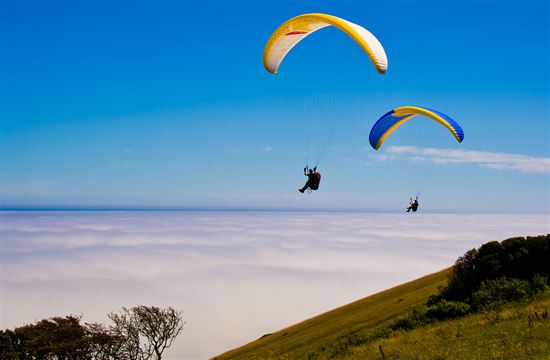 Two Hang gliders over beachy head sussex england showing a sea mist © Steve Slater (CC BY 2.0) via Flickr
"Skiing — no way, no how." "Eat wild game? You must have lost it." "Clubbing on a Wednesday night? In your dreams." Get yourself out of your element, and all of a sudden that close-minded attitude that has kept you on the observation sidelines turns you into the type of person who gets out there and tries new things. Discover a new-found passion and perhaps a new you.
2. You need to clear your head.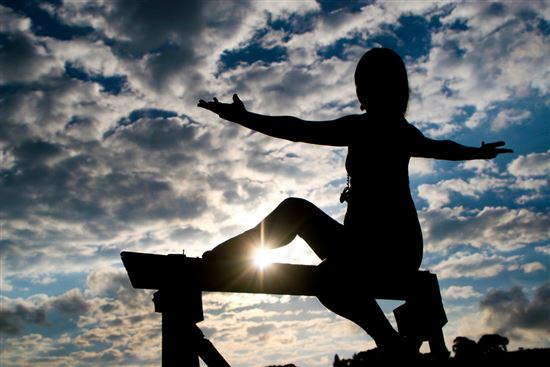 Yoga © Jean Henrique Wichinoski (CC BY-SA 2.0) via Flickr
When your mind keeps racing and your to-do list is about to burst, it's time to take a breather. That can be hard to do when you're at home and everything around you has a demand — from the family dog, to the kids, to the pile of dishes in the sink. Get away, far away, from your familiar surroundings and you can be alone with your thoughts. Only then can you tackle your big thoughts, whether you're debating over taking a new job or you need to make some other significant change in your life.
3. Your phone has become an appendage.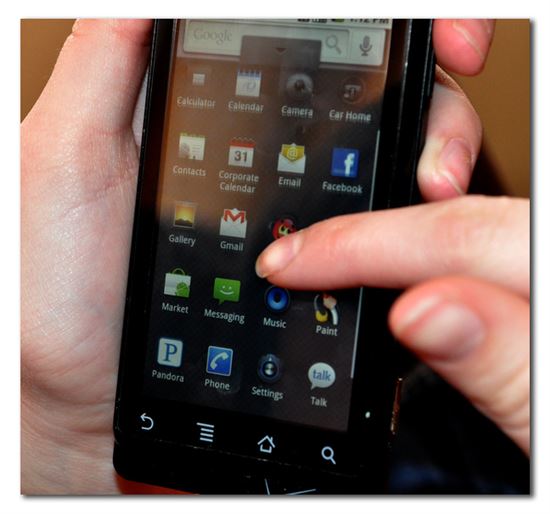 Droid Apps Cell Phone © Carissa Rogers (CC BY 2.0) via Flickr
More than half of Americans own a smartphone, and many of us can't seem to part with our phones even when we're about to go in the shower. While they can be useful for checking email and using GPS, we're also using them for conversing with people in the same house and getting caught up in videogames — while avoiding getting to know new people. Taking a trip has traditionally been a way to get out of the office, but now it's really a way to get away from that phone. "Sorry, I'll be traveling" is a great reason — both for your family and friends and yourself — to turn that phone off and enjoy your real-life surroundings and your travel companions.
4. You need a spark of creativity.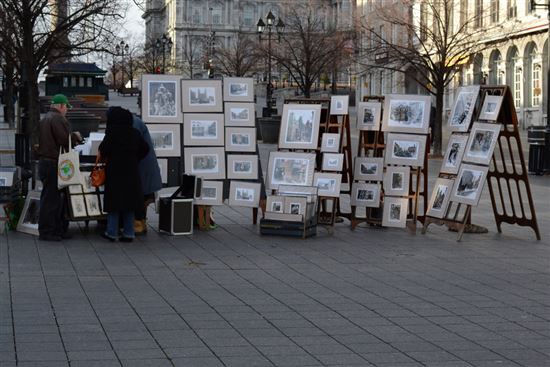 Paintings for sale © shankar s. (CC BY 2.0) via Flickr
You've dreamed of taking up a creative hobby or even turning the one you already have into a money-making business. But the routine of everyday life is keeping you away from realizing or even going after those dreams. Studies have shown that traveling abroad does in fact broaden your creative horizons. Students who study abroad and become steeped in another culture become more open-minded and creative. If you can tap into just a bit of that during the week, your project at home could get a serious jump-start.
5. It's time to shed old stereotypes.
If you live in a lily-white town where everyone is pretty much the same, traveling somewhere new will shake your world. In a good way. You'll come across other cultures, other languages, and other traditions. You may have had prejudices that you weren't even aware of that could melt away after you see people for who they really are. You could end up as a more well-rounded, flexible and tolerant person.
6. You've forgotten how good you have it.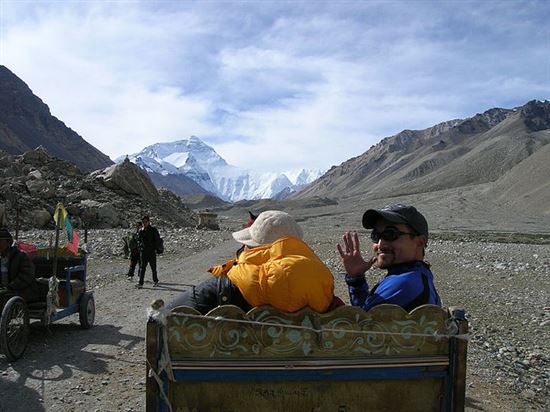 Riding to Upper Base Camp © Sistak (CC BY-SA 2.0) via Flickr
We eat at buffets, take long hot showers and have non-stop electricity. Our idea of a problem is having a shirt that doesn't match anything or driving a 2012 sedan while all our friends have new SUVs. We forget that a lot of people are struggling to access food, water and electricity. For them, cars and elaborate wardrobes are luxuries. Traveling can help you get your priorities straight and appreciate what you have.
7. You need a new group of friends.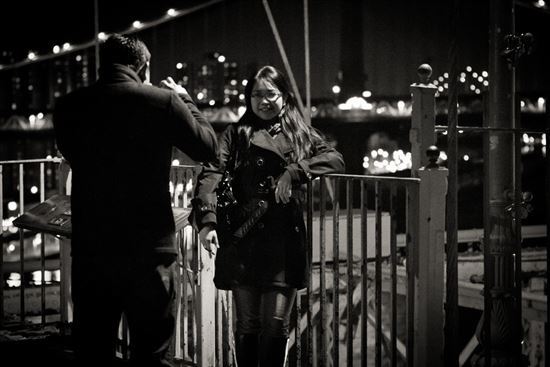 That "Asian Thing"...is she 16 or 43?! We DON'T Age!!! © Guian Bolisay (CC BY-SA 2.0) via Flickr
When we confine ourselves to one place, we limit our exposure to a certain pool of people. But maybe you're tired of seeing the same old faces. Maybe you're mending a broken heart. Getting away provides an opportunity to meet new people, maybe even Mr. or Mrs. Right. Here are some ideas on how to make new friends when you're on a trip.
8. Spice up your relationship.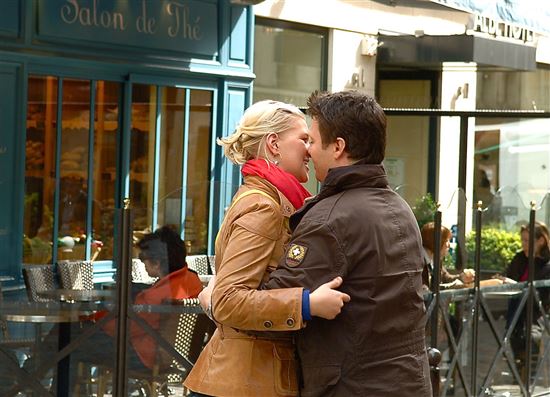 The Kiss's Beginning © pedrosimoes7 (CC BY 2.0) via Flickr
A couple's getaway can help you smooth out rough patches and strengthen their relationship. You'll have time to enjoy your partner's company away from the stressful demands of daily life. And you may just fall in love all over again. Plus, research shows taking a vacation can spruce up your sex life too.
9. Getting away can be good for business.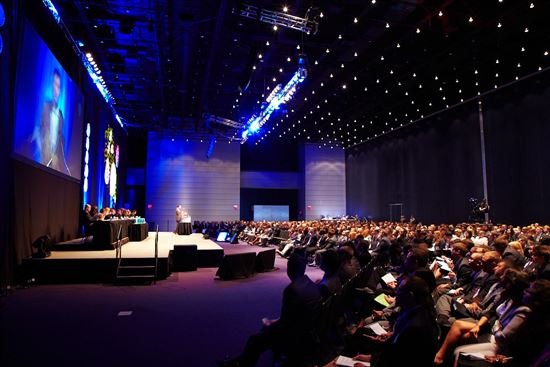 Cydcor Conference © Cydcor Offices (CC BY 2.0) via Flickr
Attending conferences or trade shows can expand your network, giving you a chance to hobnob with people who may be future clients or bosses. You can see how the latest advances are happening in your industry firsthand and schmooze with the people who can get you places. If you're young and traveling, you could be on the path to greatness. Well-traveled adults have an edge over everyone else, according to this report.
10. Business travel is tax deductible.
Airfare, meals, lodging — those are legitimate tax deductions when the primary reason for your trip is business. But no one says you can't have fun while you're away. Mix business and pleasure and it's like getting two trips in one.
11. You'll end up feeling better.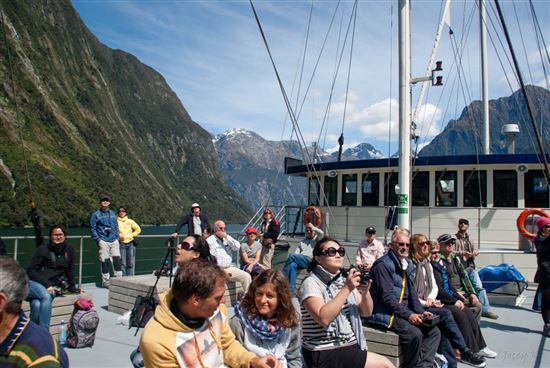 Happy Lot of Travelers © Jocelyn Kinghorn (CC BY-SA 2.0) via Flickr
You're less likely to suffer from depression if you travel at least twice a year, according to a medical study of women.
12. You need a reason to feel positively Pollyannaish.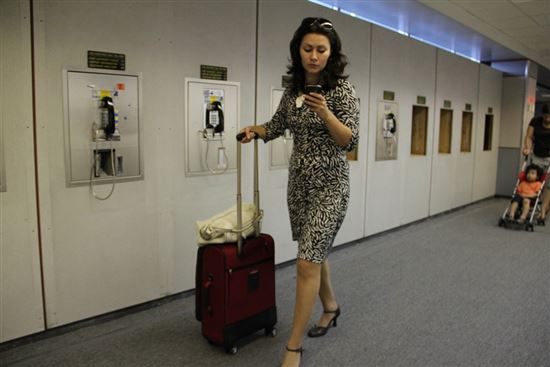 Business Traveller, and airport phones © Matthew Hurst (CC BY-SA 2.0) via Flickr
Feeling down in the dumps? Tired of the same old scenery and drudgery? Has your attitude sunk to a new low where people shrink away from you when they see you coming? You may have become a Negative Nelly with no sign of positive feelings anywhere. Just anticipating a trip can put anyone in a good mood. You get to stock up on little travel bottles at the store (not an economical choice but they do make for a fun purchase), and you get to plan your adventures. Sometimes the fantasy will make you feel just as great as actually being there.
13. Being in the office is played out.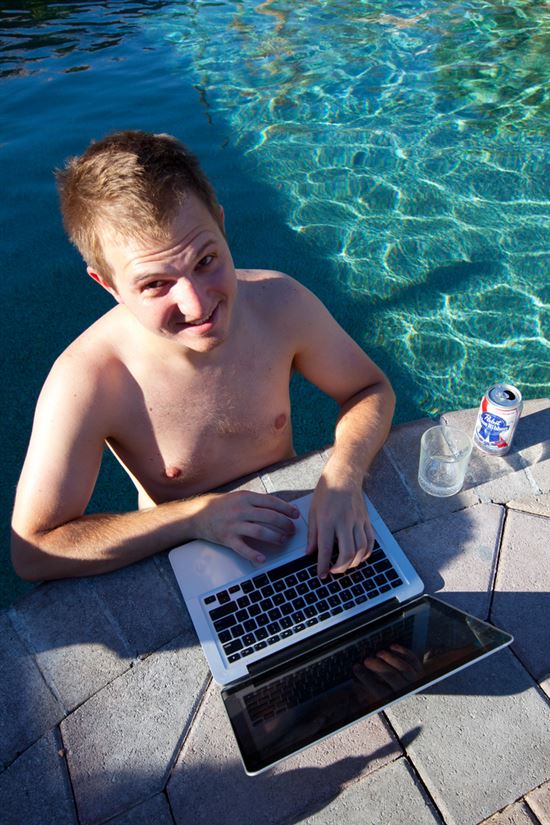 vudu telecommuting © pinguino k (CC BY 2.0) via Flickr
Your boss thinks workers can't work unless they're in the office under his hawkish eyes. And he's stuck on the idea that holding a meeting requires that people gather in the conference room. There's no better way to sell the idea of telecommuting than to prove how much you can get done while you're hundreds of miles away.
14. You want to create a lasting memory for your family.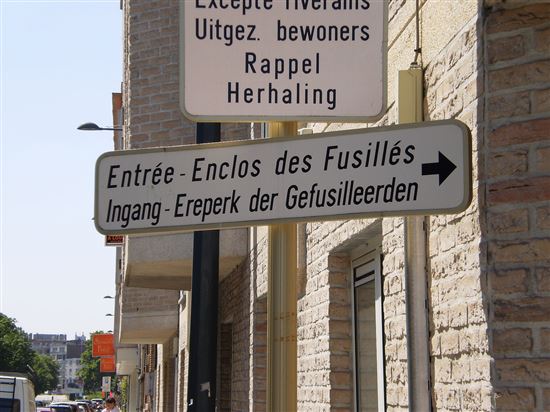 Enclos des Fusillés - Ereperk der Gefusilleerden 2 © Dr Les (Leslie - Leszek) Sachs (CC BY 2.0) via Flickr
The memories of family trips will last a lifetime, even the ones that have bumps along the way. In a study done for the U.S. Travel Association, people were able to relay vivid memories of trips they took as far back as when they were 5 years old. The scenes they saw, the experiences they shared, and the languages they heard are repeated for generations.
15. Just got a raise or a promotion or another career milestone.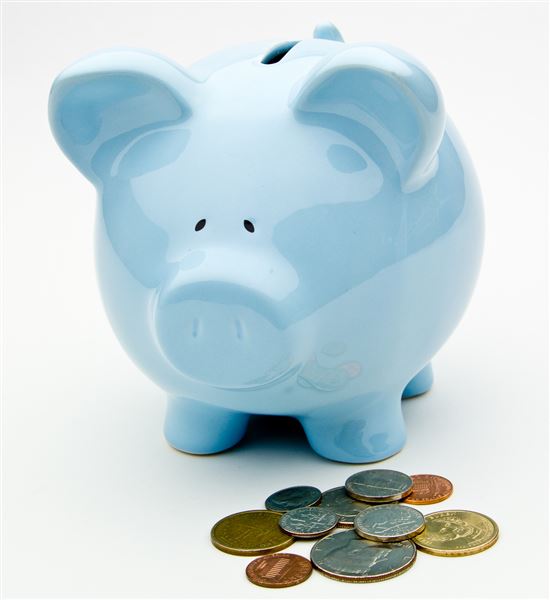 Blue Piggy Bank With Coins - Retirement © Ken Teegardin (CC BY-SA 2.0) via Flickr
Traveling can serve as the ultimate reward, as long as you have the money saved to afford the trip. Give yourself a pat on the back in the form of a flight or a road trip, and you'll be striving for more successful ventures when you return. You work hard; you might as well as pay yourself for it.
16. You need a push to get budgeting.
Nobody except maybe accountants like to budget. Who wants to worry about money? But it's a necessary way to get what you want. Knowing that you can travel to a great place after you've socked away your pennies and dimes can give you that incentive you need to finally get a budget together. The trip is your reward. Come up with a realistic cost for your dream vacation, set a timeline over the next year, and develop your monthly plan. Do it right and you'll end up with a 12-month long budget and possibly extra money in your pocket for souvenirs.
17. You want to be healthier.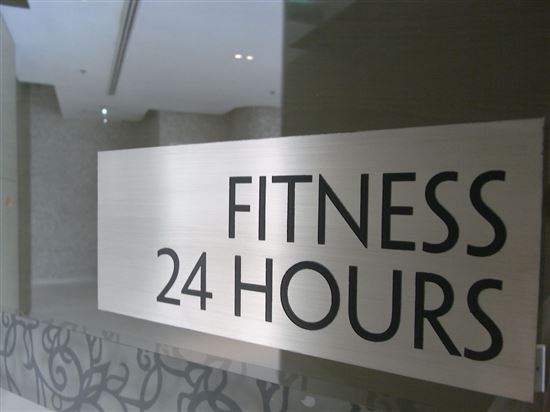 24hrs Fitness Center © Matt_Weibo (CC BY-SA 2.0) via Flickr
Exercise and eating right are the keys to health, sure, but so is getting away from it all. Various studies have shown that a vacation could actually prolong your life. Taking one vacation can cut your risk of a heart attack in half. And taking even just a weekend-long holiday could have a beneficial effect on your blood pressure, heart rate, and what's called epinephrine, a stress hormone. Now that is something to toast a glass of healthy juice to while you're basking by an ocean view.
18. You're clueless about the value of the greenback.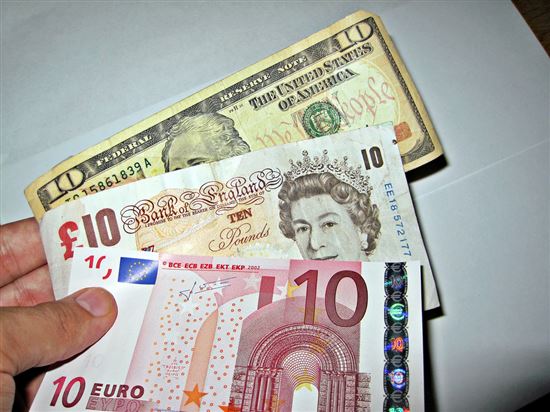 Currency Exchange © Images Money (CC BY 2.0) via Flickr
It's hard to truly understand the value of money when U.S. dollars are all you know and you only spend them in one place. Traveling can shed light on the true value of a dollar, especially when you venture overseas and convert the greenback into other currencies.
19. You want to help the economy (you're selfless like that).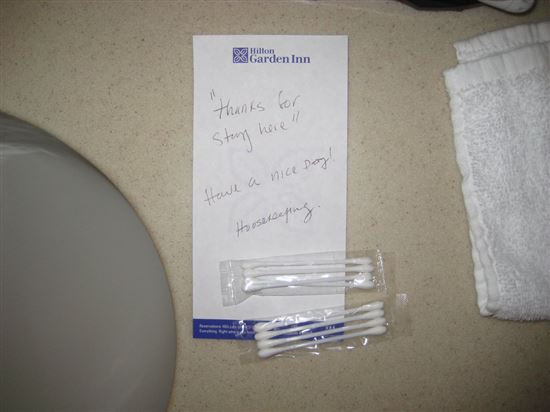 Rice Krispie Wisdom #3 © keone (CC BY-SA 2.0) via Flickr
Tourism is a top industry in the U.S. and many other countries. By traveling, we create jobs for transportation workers, tour guides and hotel staff. We help support luggage factories and the small businesses around tourist attractions. And traveling also gives the economy a boost. Without the revenue from tourism, every American household would need to pay $1,093 more in taxes, says the U.S. Travel Association. So what would you rather do, sit home and pay Uncle Sam or spend your money seeing new places?
20. You have rewards bursting at the seams.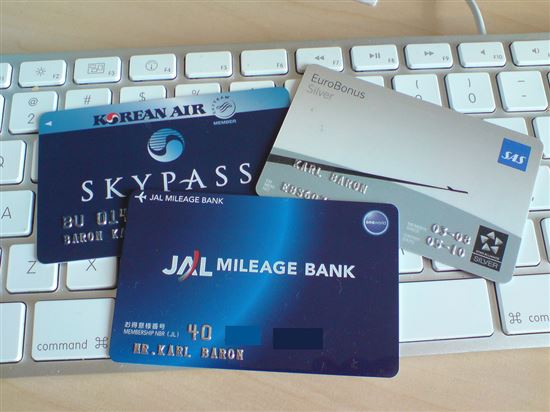 A new addition to the family © Karl Baron (CC BY 2.0) via Flickr
Maybe you hadn't been paying attention to the rewards portion of your most-used credit card. Or maybe you just didn't know what to do with all those points and miles. Or maybe you don't want to pay an annual fee for one of your cards and you want to close your account. Here's your chance to cash in. Some travel cards (the good ones) give back big time in travel-related benefits. You can get a mini-weekend, a flight, all sorts of perks when you have the right credit card. People like travel credit cards because they like to splurge on themselves for all the purchases they make throughout the year. See how many rewards you have and get ready to pack your bags.
21. You can't stand the weather.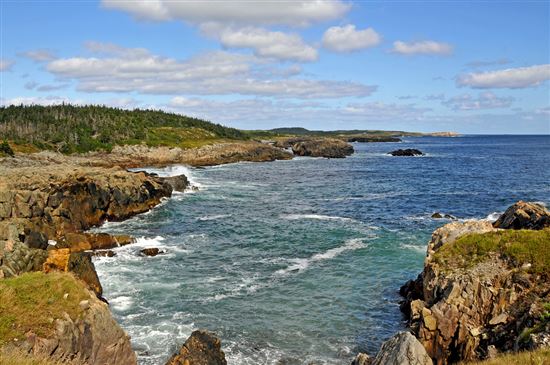 DGJ_4837 - Louisbourg Shoreline © Dennis Jarvis (CC BY-SA 2.0) via Flickr
Seasonal affective disorder, otherwise known as SAD, affects an estimated 10 million Americans (more, actually, if you include the people who don't complain about their symptoms every time winter rolls around). Symptoms range from mild sadness to illness so severe that they have to go to the hospital. Even if you don't literally get sick every time the day shortens and the cold weather rolls around, you can shorten your feeling of malaise by going to an entirely different climate. If you're a New Yorker sick to your stomach over bundling up yet again in mid-February, for example, it's time to see how much a flight to Florida will cost you.
22. You earned this.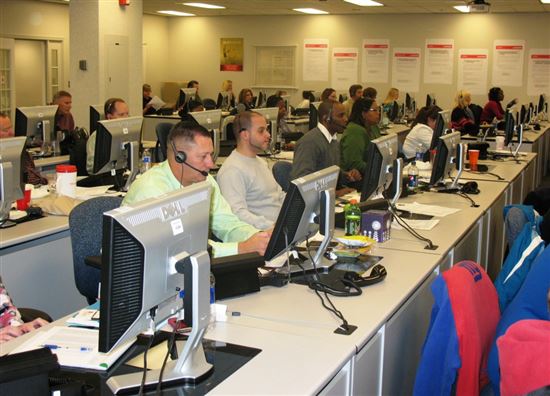 State Farm Call Center © State Farm (CC BY 2.0) via Flickr
In 2013, American workers left 429 million days of paid time-off on the table. If you were one of them, don't make the same mistake this year. Do you pay out-of-pocket while you have health insurance? Do you say "no thanks" when you employer contributes to your 401(k)? Paid vacation is not a favor or privilege — it's part of your compensation. So use what's yours.
23. It's fun!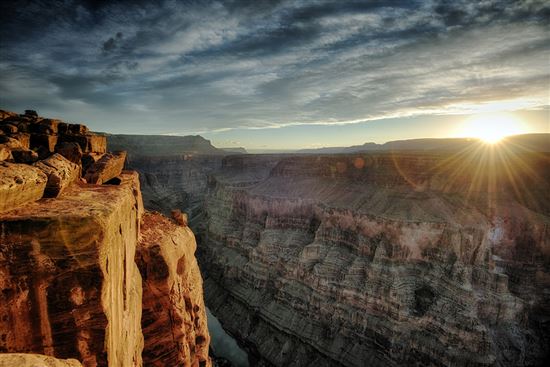 Toroweap again © John Fowler (CC BY 2.0) via Flickr
Getting away is one of the biggest joys there is. You can cross the land of paradise off your bucket list or visit a place you haven't gone to in years. You could take your kids to the happiest place on Earth or go to the Big Apple for a weekend of Broadway plays and high-end shopping. Enjoy the change of place and pace — no matter where you go.
Michelle Smith is a contributing writer at CreditDonkey, a credit card comparison and reviews website. Write to Michelle Smith at michelles@creditdonkey.com. Follow us on Twitter and Facebook for our latest posts.
Note: This website is made possible through financial relationships with some of the products and services mentioned on this site. We may receive compensation if you shop through links in our content. You do not have to use our links, but you help support CreditDonkey if you do.
Read Next: