23 Reasons Why You Should Buy an
Engagement Ring
This article contains references to products from our partners. We may receive compensation if you apply or shop through links in our content. You help support CreditDonkey by reading our website and using our links.
(read more)
Shouldn't your love be enough? Is an engagement ring necessary? Maybe. Here are the 23 reasons why you won't be able to stop yourself from buying an engagement ring when the time comes.
Why is an engagement ring an expression of commitment? It all started with an ad. The tradition began with a De Beers campaign in 1938 when diamond sales were on the downslide. More than 75 years later, engagement rings are a $7 billion industry, and 75% of brides in the U.S. have one on their finger.
The price tags can be steep, so it can be tough to come around to the idea that - if you're on the proposing side - you should give in to making your future bride part of this mainstream club.
After all, the fact is, diamonds themselves aren't worth as much money as many of us have been led to believe — they are more widely available and therefore have little resell value. In terms of your personal finances, buying a diamond is actually not a smart money move, and it may set you back significantly. But you may find outside pressures and your need to please your future spouse too much to overcome.
1. YOU WANT TO STICK WITH TRADITION
Even the guys who propose to their girlfriends in front of a Jumbotron at a sporting event have a ring to present to their beloved. Engagements and rings go together like peanut butter and jelly. Spaghetti and meatballs. Kanye and Kim — well, let's just stop there. Your honey may not need a 15-carat engagement ring to say "yes" (if she does, she probably isn't the one for you), but the tradition is so ingrained in our culture that you'll have a hard time trying to be an outlier here.
2. YOU WANT TO SHOW OFF YOUR FINANCIAL SAVVY
Who says you have to spend multiple months' worth of your salary on the ring? Don't let the advertising and conventional wisdom dictate how you spend your money. You can save a large amount of dough by purchasing the ring online and perhaps downgrading your expectations a bit. While you will want a certified diamond, if you go that route, you could go below 1 carat (even just slightly will shave off some costs and few people would even notice) and opt for a "near colorless" diamond that will look just as shiny and fancy to your significant other's eye (unless she happens to be a jeweler). Stay within budget, and you'll be starting your financial life together off right.
3. YOU DON'T WANT TO LOOK LIKE A LOSER
When your fiancée tells her friends she's engaged, the first thing they're going to say is, "Let me see the ring!" Do you really want to face the wrath of an angry flock of BFFs when she can't present the goods?
4. IT'S A SIGN OF YOUR LOVE FOR YOUR INTENDED
Yes, kisses are nice. Yes, a romantic dinner is thoughtful. Yes, holding the car door open is chivalrous. Still, nothing says love like a diamond engagement ring. Unless you are an unconventional couple in every way, this pricey romantic gesture is likely expected.
5. WOMEN LOVE SHOWING OFF A NICE ROCK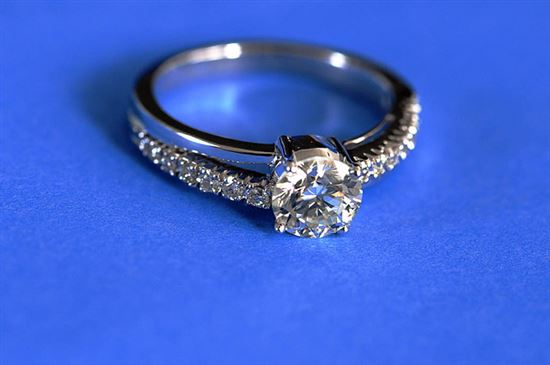 Diamond on Blue © Koshy Koshy (CC BY 2.0) via Flickr
We know, to you, they all looks the same, but to your bride-to-be, an engagement ring is a symbol of love and status that says, "Look, my fiancé spent more on my ring than on his big screen TV." Even if that statement turns out not to be entirely true, for most women, a diamond will have much more sentimental value than a Sony.
6. YOU WANT TO AVOID THE WRATH OF YOUR FUTURE IN-LAWS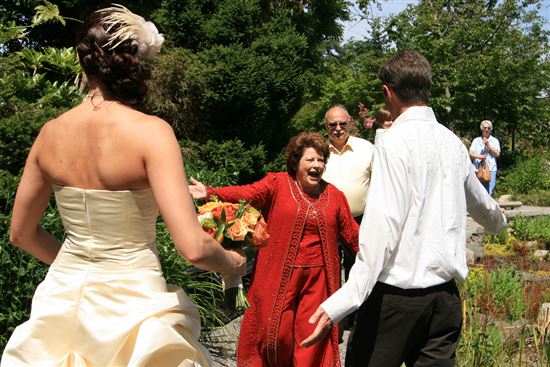 Barbara arrives © Quinn Dombrowski (CC BY-SA 2.0) via Flickr
You might not be a doctor, lawyer, or hedge fund manager, but that doesn't mean you can't score points with your future in-laws by bestowing an impressive engagement ring upon their child. They might even conclude you're good with money based on this purchase. This is the only time in the relationship when their opinion of you matters - after the vows, your in-laws are stuck with you.
7. YOU WANT TO IMPRESS YOUR BUDDIES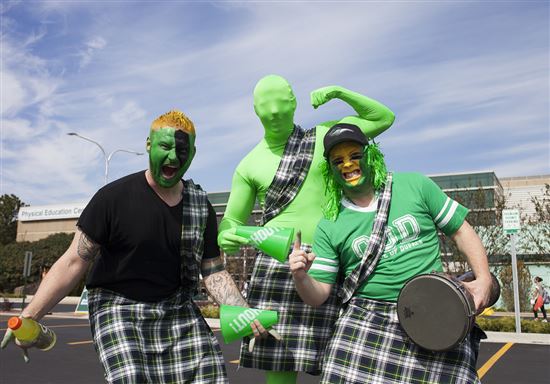 College of DuPage Homecoming 2014 118 © COD Newsroom (CC BY 2.0) via Flickr
It's highly unlikely your friends care much about the details about the cut and the carat — but they will be blown away if you got a ring that you didn't bury you in borrowing costs. Your fiancée should be impressed too as studies have shown that less expensive rings improve your chances of staying together. In a recent study by economics professors at Emory University, men who spent $2,000 to $4,000 on an engagement ring were 1.3 times more likely to go divorce court than those who plucked down $500 to $2,000 on the ring.
8. YOU NEED SOMETHING SHARP TO CUT GLASS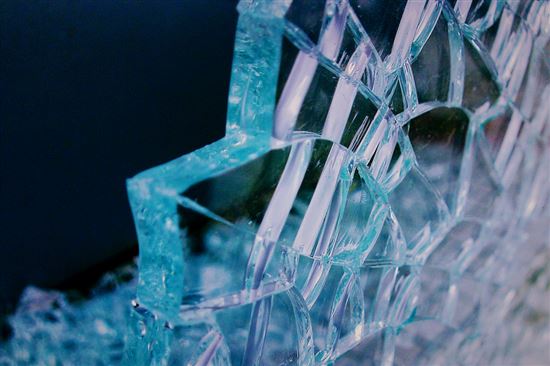 Everyone is breathing some kind of coldness... © Moxkyr (CC BY-SA 2.0) via Flickr
Even if a diamond could cut glass, our advice? Use something else.
9. ADVERTISERS HAVE PUSHED YOUR BUTTONS
Nothing says romance and love like a loud TV commercial aimed at getting you to feel guilty if you don't pop the question to your loved one. She's probably seen the commercial too and may be silently swooning inside. You've been hearing about how important engagement rings are your whole life. While this may be one of the big reasons you run down to the jewelry store, be sure you are buying the ring because you really are ready to settle down, not because you don't have a DVR to skip through commercials.
10. YOU THINK YOU CAN SELL IT LATER IF YOU GET INTO A FINANCIAL BIND
Well, you might want to think twice about that — a diamond is actually like a car: It depreciates the moment you leave the lot (or in this case, the store). View the ring as an investment in your relationship, not anything that can earn you a profit some day.
11. YOU WANT AN ASSET IN THE PRE-NUP
Of course, no one wants to see this happen. Besides, who really retains ownership of an engagement ring once it's been gifted? You or your spouse? This could be a chicken/egg question, but then, that's why there are pre-nups in the first place.
12. LOVE DOESN'T COME CHEAP
Even if you don't have a lot of money, you still want to look like you have a lot of money. Don't cheapen out and go for the cubic zirconia, when you can buy a diamond engagement ring for a decent price at quality online retailers such as Blue Nile and James Allen. If you can afford this purchase - even if it takes some time to pay off - your bride is worth it.
13. YOU WANT TO PASS THE RING DOWN TO FUTURE GENERATIONS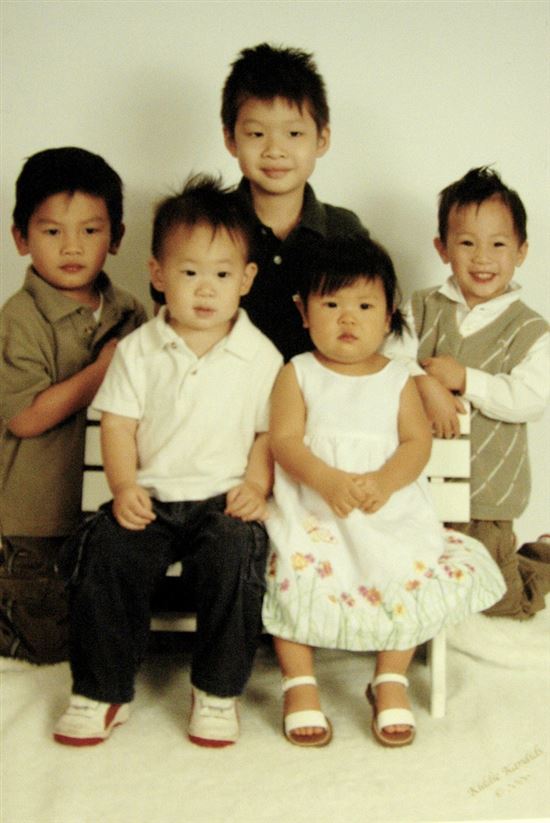 Family Portrait © Gideon Tsang (CC BY-SA 2.0) via Flickr
It's nice that you're thinking ahead, although let's get to the proposal stage first. Hopefully you'll pick out just the right ring that your future wife may never want to part with it, even for her own daughter.
14. YOU DON'T WANT ANY KIDS, BUT YOU DO HAVE A WORTHY NIECE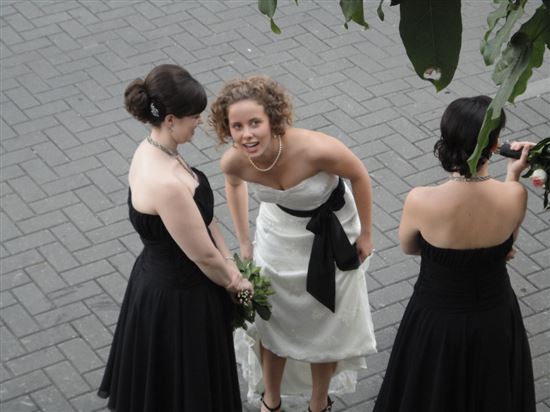 Jenny and Michael's Wedding © Cheryl Cox (CC BY-SA 2.0) via Flickr
At least it will stay in the family.
15. YOU WANT TO EARN REWARDS FOR YOUR HONEYMOON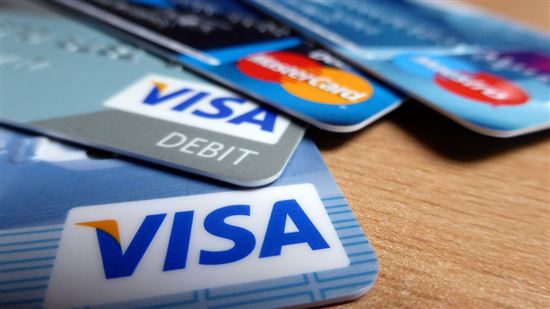 Credit Cards © Sean MacEntee (CC BY 2.0) via Flickr
We'd never advocate for buying something just to rack up rewards. But since you're probably going to buy the ring anyway, you might as well buy it smartly. It could be a credit card that you add her to once you're hitched, and she can see the big rewards balance. A cash back or airline mileage credit card will be useful for your travels together.
16. YOU'VE ALWAYS BEEN TEMPTED TO GO INTO A JEWELRY STORE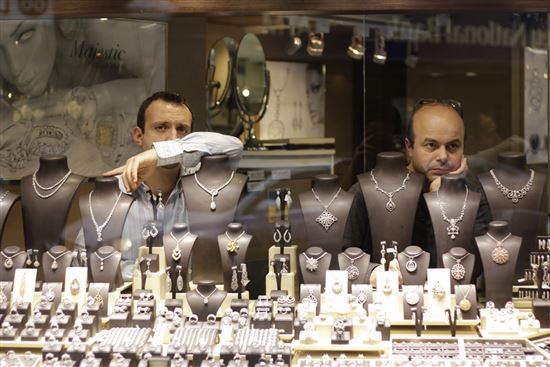 Two men in jewelry store window © Timothy Krause (CC BY 2.0) via Flickr
Yes, the presumption will probably be that you're looking for an engagement ring, especially if you're not wearing any jewelry yourself. But, since you are going in looking for an engagement ring, what's the big deal? If you're really that self-conscious because you're not quite ready to pop the question, bring a buddy, and pretend you're looking at Rolexes.
17. YOU'VE HAD FUN CREATING YOUR OWN RING ON ONLINE RETAIL SITES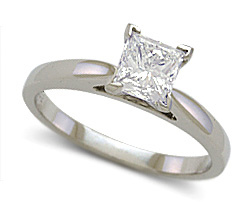 we got our rings tonight!! © melgupta (CC BY-SA 2.0) via Flickr
If you really want to be inconspicuous, you never have to set foot in a jewelry store at all. Just go to an online diamond retailer where you can design your own ring or purchase one that's already pre-set. Most have great return policies, but they do come with a time limit. Imagine, you can eat cold pizza in your boxers and still order a gorgeous diamond for your beloved without ever leaving your bed. This is the life.
18. CRACKER JACK BOXES DON'T COME WITH DECENT TOY PRIZES
Seriously, they don't.
19. YOU LIKE THE WAY DIAMONDS SPARKLE IN THE SUN
Well, of all the things in life that please you, a diamond sparkling in the sun is probably not on your list. But it will be on your betrothed's.
20. YOU REALIZE A DIAMOND CAN SERVE AS A PRISM TO REFRACT LIGHT
Yes, you can bring back your ninth grade science glory days by performing Sir Isaac Newton's color spectrum experiment with your fiancée's new rock. Despite what the Internet tells you about fake diamonds, a well-cut real diamond will indeed refract spectrums of color.
21. IT'S TIME TO DUMP THE GRADE SCHOOL FRIENDSHIP RING
It's fake, it's tacky, and it's turning her ring finger green. Her friend will understand - though now she's probably just a Facebook friend.
22. RIHANNA'S "DIAMONDS" ON NEVER-ENDING REPEAT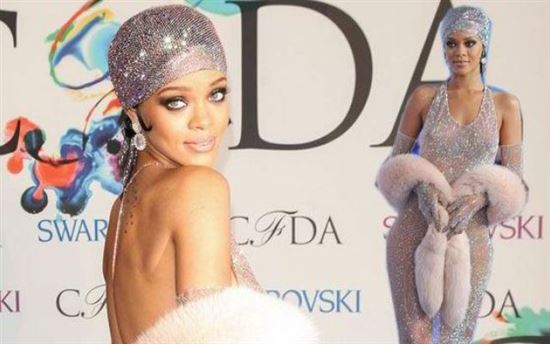 Gossip, Rihanna Balletto sexy a New York © Hot Gossip Italia (CC BY 2.0) via Flickr
Yes, Rihanna is beautiful to look at - but you won't be looking, you'll be listening, non-stop, to an endless loop. Wouldn't you rather purchase a diamond than be driven insane? If you've been given the ultimatum and you don't want her to go anywhere, it's time to go shopping.
23. OH, RIGHT, YOU'RE IN LOVE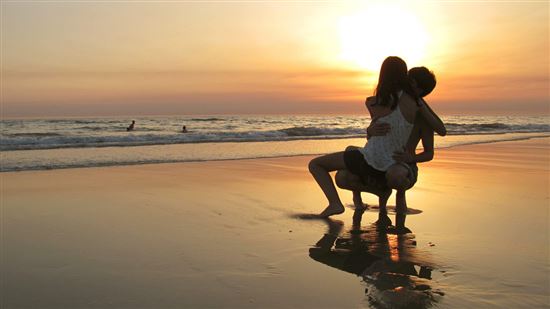 Un beso antes del fin del mundo © Eleazar (CC BY 2.0) via Flickr
Come on, you're a romantic at heart. Show her you love her with the most romantic of symbols - an engagement ring.
Cynthia Cohen is a retail analyst at CreditDonkey, a diamond jeweler comparison and reviews website. Write to Cynthia Cohen at cynthia@creditdonkey.com
Note: This website is made possible through financial relationships with some of the products and services mentioned on this site. We may receive compensation if you shop through links in our content. You do not have to use our links, but you help support CreditDonkey if you do.
More from CreditDonkey: