23 Reasons Why You Should
Drink Coffee

Every Day
---
Here is a list of 23 reasons to justify (or convince non-drinkers) why you should drink a cup o' joe on a daily basis. Your daily investment in your coffee habit gives you payback in the form of health, wakefulness, and a lot of other pluses.
1. IT HAS BIG HEALTH BENEFITS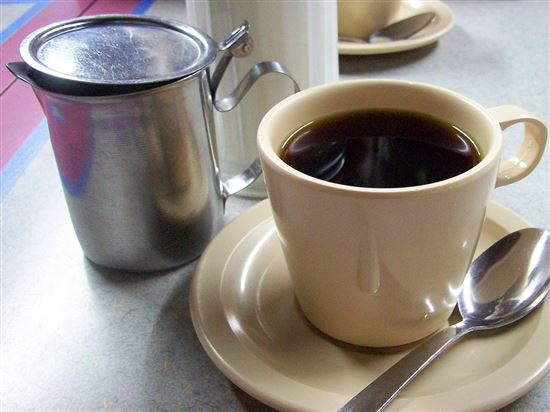 Morning Coffee © madame.furle (CC BY-SA 2.0) via Flickr
There will always be a counter-culture that will dispute the claims, but there are science-based facts about coffee that can't be dismissed. Coffee is loaded with "disease-ravaging antioxidants" according to WebMD, and nutrients such as riboflavin (vitamin B2), pantothenic acid (vitamin B5), and potassium, amongst others. Coffee is not just a way to start your taste buds off right; it's good for your health too.
Related: Medical Expenses Statistics
2. IT'LL LET YOU MEET YOUR "VARIETY IS THE SPICE OF LIFE" GOAL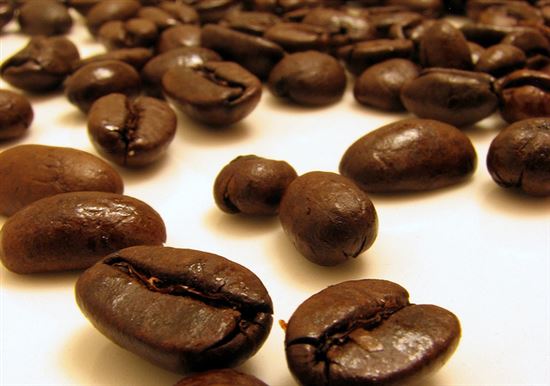 good morning © jasleen_kaur (CC BY-SA 2.0) via Flickr
You can get decaf, you can get iced, you can get an espresso, you can opt for café au lait. Or you could just go with plain black. The list of chalk-written options at your local café is practically endless, but it sure is fun to have your pick, no matter what your mood is for the day. The only downside could be making a decision when you're still only half awake.
3. IT CAN CHILL YOU OUT AND EVEN SAVE YOUR LIFE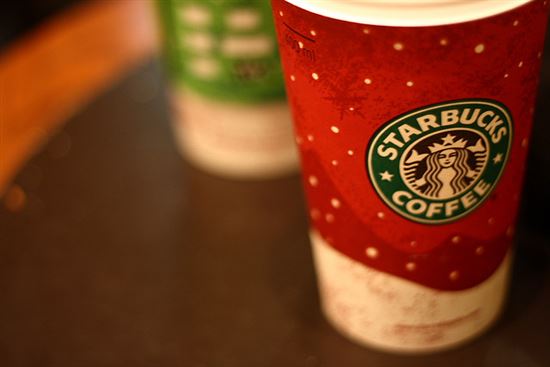 Starbucks @ XMas © Esparta Palma (CC BY 2.0) via Flickr
For those who find coffee relaxing, this reasoning will make you love java even more. Researchers believe that caffeine can act as a mild antidepressant; it actually reduces the risk of suicide, according to this study.
4. IT COULD REDUCE THE RISK OF SOME DISEASES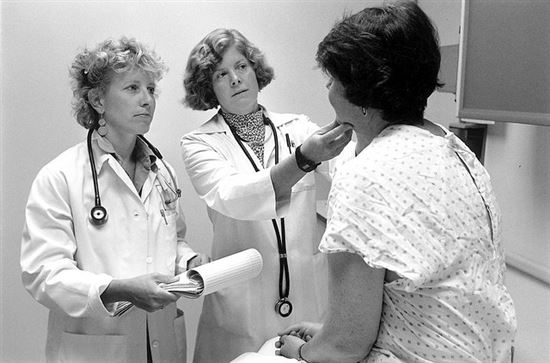 Doctors with patient, 1999 © Seattle Municipal Archives (CC BY 2.0) via Flickr
Parkinson's, Type II diabetes, cancer...these are just some of the diseases that coffee can help combat, according to several mainstream sources, including Dr. Donald Hensrud of the Mayo Clinic and an article from Harvard Medical School's Harvard Health Publications. Now you have reasons to quiet the coffee naysayers.
5. IT CAN MAKE YOU SMART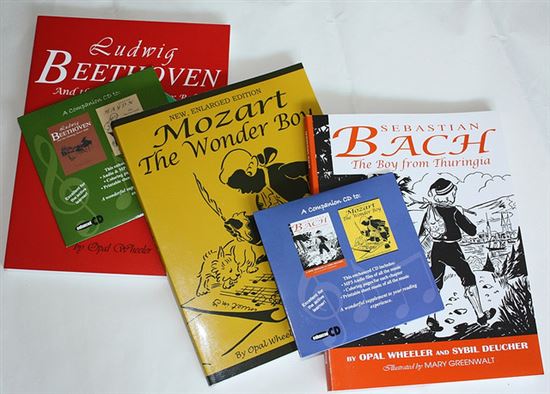 wheeler biographies and discs © Jimmie (CC BY 2.0) via Flickr
Maybe you're not a musician, but you can at least appreciate the brilliance of Bach and Beethoven and their insane talent. These men are just a few of a long line of smart people known to have a coffee habit. The fact is that coffee has proven to boost how your brain functions. In other words, that addictive cup of java you have every morning is actually making you smarter.
6. IT CAN GIVE YOUR DIET A JOLT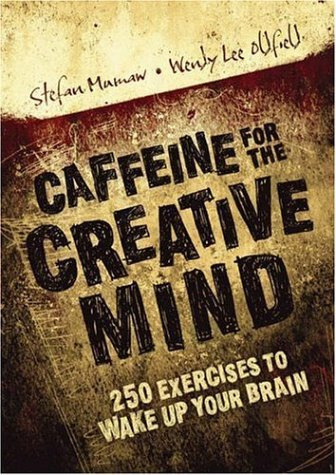 Caffeine for the Creative Mind © oswaldo (CC BY 2.0) via Flickr
Caffeine is a stimulant found in almost all fat-burning supplements. So while coffee can wake you up and boost your mood, it also can help you lose weight.
7. NOTHING GOES BETTER WITH A DOUGHNUT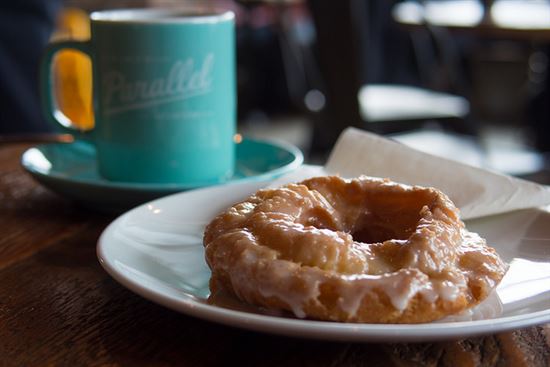 Old fashioned © Kenny Louie (CC BY 2.0) via Flickr
You're not on the diet train? We're not ones to judge. But we do know from firsthand experience that doughnuts need coffee. Either for a dunk or just an amazingly pleasant sip. This is not to say you should eat a doughnut every day, of course.
8. IT MAY BE YOUR ONLY DOSE OF CALCIUM FOR THE DAY
Let's face it, as an adult, you probably don't drink enough milk. If you add milk or cream to your coffee, you are getting some kind of daily allowance, albeit a small one. And if you drink it black — well, you'll just have to eat some cheese.
9. YOU DON'T LIKE TEA, BUT YOU NEED SOMETHING HOT TO DRINK
Sure, tea has its benefits, and even has a hipster factor when you add the word "Chai" — but it's not coffee. And unless you have the flu or you're part of the Royal Family, why bother?
10. COFFEE IS COOL (NOT ALWAYS LITERALLY)
"Embrace the hipster side" © Salman Javed (CC BY-SA 2.0) via Flickr
Carrying a coffee cup into work is the thing to do. It makes you look professional, like you've had the time and the wherewithal to stop and get yourself a drink before your shift begins. Coworkers will think you're even cooler if you bring in a cup for them every once in a while.
11. YOU COULD TRY A DIFFERENT CAFÉ EVERY DAY OF THE WEEK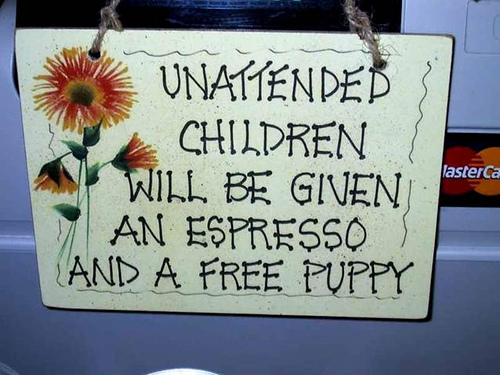 Parents, you have been warned! © Charlie Brewer (CC BY-SA 2.0) via Flickr
You have your chains and your mom-and-pop shops. Visit your favorite chain one day and then "buy local" the next. Enjoy the chatter and characteristics of your local café, which has to turn on the charm to keep you coming back. Get a rotation going every weekday, and before you know it, the barista in one joint will remember your favorite order on Mondays and the barista in another will start saying your name every Friday.
12. YOU LOOK LIKE YOU KNOW WHAT YOU'RE DOING
There's something about having at least one of your hands occupied that gives anyone confidence in any situation. Have to meet with the boss first thing in the morning? Grab a mug, so you have something to touch when the conversation gets shaky. Need to feel secure while giving a presentation? Have a coffee cup on the side that you can sip when you need a moment to collect your thoughts.
13. YOU LIKE THE SMELL OF IT
Stopping to have a whiff of a cup of coffee and then sitting down to drink it is like stopping to smell the flowers. It's an attractive aroma that makes you take in a moment and enjoy it. Coffee just has one of those tantalizing scents that puts you at ease.
14. IT'LL HELP YOU GET MORE DONE DURING PEAK WORK HOURS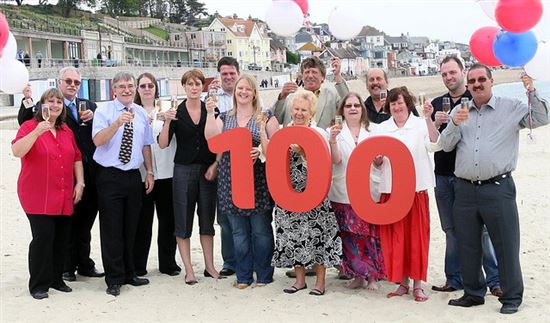 Celebration: 100 National Lottery Millionaires In The South West © Matthew Anderson (CC BY-SA 2.0) via Flickr
According to Ilya Pozin of Forbes, "Scientists have found the peak time to drink your coffee to get the most out of your caffeine buzz is between 9:30 and 11 a.m." Yes, scientists actually researched this, so this must count for something, right?
15. IT'S A NEUTRAL DRINK
Good first dates occur over coffee. Cafés make for safe places to meet up during the day, and the dates can be short enough that it's easy to break away if the conversation isn't flowing. "So, you want to meet for coffee?" is a casual, no-strings-attached way to transition from online-dating chatter to actual dating or from office flirting to a possible relationship.
16. IT'S GOTTEN SO FANCY!
For some, a cup of coffee has become a work of art. In fact, when your barista takes care with the presentation, you almost don't want to drink it. But then, no one orders coffee just to look at it — that's what online photos are for.
17. YOU'RE PULLING AN ALL NIGHTER AND NEED TO STAY AWAKE
Yes, there are energy drinks and other ways to stay up while you study (propping your eyes open with toothpicks comes to mind, but it's not recommended) — and coffee has that effect on people to stay awake. It could be a myth, but it's a popular one that's been used for decades.
18. SOMEONE'S TRYING TO CONVINCE YOU THAT IT'S A GOOD THING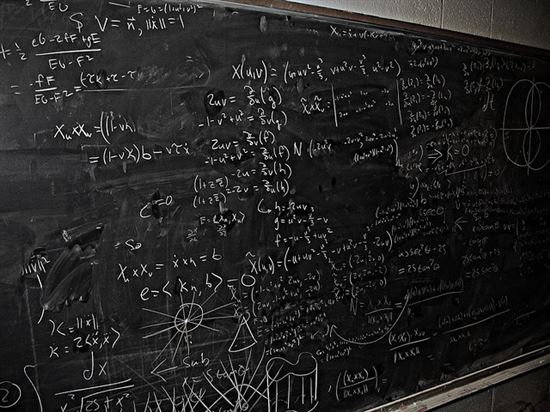 Studying... © Clay Shonkwiler (CC BY 2.0) via Flickr
Forbes, Men's Health, The Mayo Clinic — all respectable sources for information that found the time to do this research, because they felt it was important. In fact, one Google search for "benefits of coffee" will overwhelm you.
Related: Why Volunteer
19. IT KEEPS YOU WARM ON THOSE COLD WINTER MORNINGS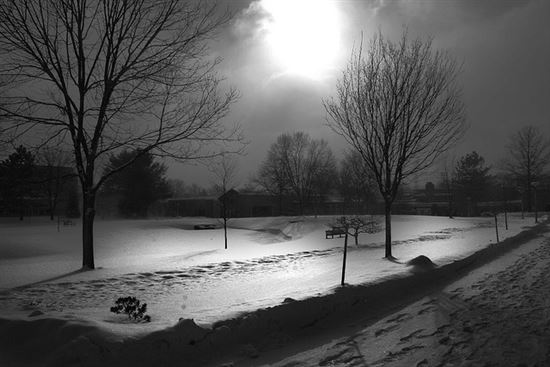 A Winter Morning © Ryan Johnson (CC BY-SA 2.0) via Flickr
If you think mittens are just for kids, turn to a cup of coffee in the winter to warm up your hands. It's a soothing, all-around warmer, from your hands to the warm sensation going down your throat when you start to drink it. Who needs scarves and mittens?
Related: Buying a Winter Jacket
20. IT KEEPS YOU COOL ON THOSE HOT SUMMER DAYS
In recent years, the popularity of cold coffee drinks — such as iced coffee and Frappuccinos — has exploded. These drinks have attracted people who traditionally did not like coffee, feeding the coffee economy in general, and they are so yummy. Add some whipped cream and you've got yourself a dessert in the middle of the day.
21. IT'S A WAY TO TAKE BREAKS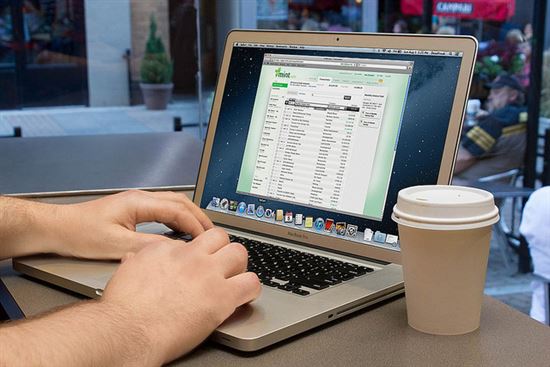 Trading stocks on a computer © OTA Photos (CC BY-SA 2.0) via Flickr
Back in the day, people used to take smoking breaks. No one liked to admit it then, but the unhealthy habit had a benefit: You could take multiple time-outs away from work to get a few puffs in while still being on the clock. Now that the popularity of smoking has gone down (with good reason), we have pure coffee breaks in their place. Having a cup of coffee at the desk gives you a moment to take a break from the screen or grab a cup with a coworker at the café down the street. With little breaks throughout the day, you're actually more likely to get more done at work.
22. ABRAHAM LINCOLN LIKED IT. OR DIDN'T LIKE IT.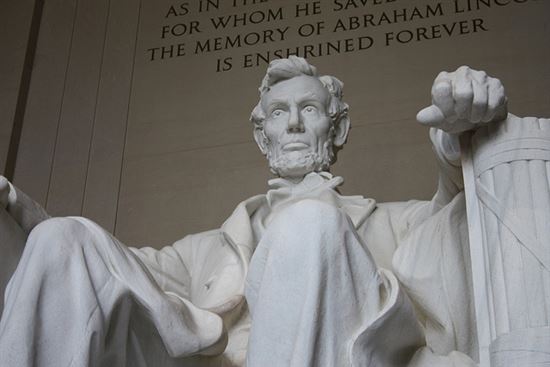 Lincoln Memorial © Jason Ippolito (CC BY 2.0) via Flickr
The 16th President is famously quoted as saying, "If this is coffee, please bring me some tea; but if this is tea, please bring me some coffee." That's about as bipartisan as it gets. Either way, you'll feel smart while drinking some yourself.
23. IT TASTES GOOD!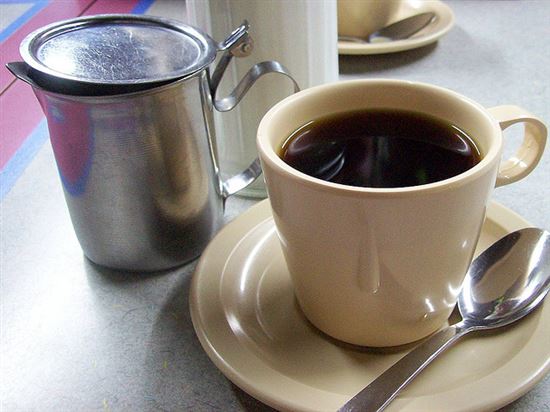 Morning Coffee © madame.furie (CC BY-SA 2.0) via Flickr
'Nuff said.
---
Contrasting studies about coffee come out within weeks of each other — some boast of the benefits of java while others underline the negative effects. So, who do you believe? The most recent study? The most trusted? Most popular? When you're a diehard coffee drinker, you want the good news. We hope the list above gives you some reassurance to justify (or convince you non-drinkers out there) why you should drink a cup o' joe on a daily basis.
Cynthia Cohen is a retail analyst at CreditDonkey, a credit card comparison and reviews website. Write to Cynthia Cohen at feedback@creditdonkey.com. Follow us on Twitter and Facebook for our latest posts.