Study: Best States for Jobs
10 Best States for College Grads to Find Jobs
---
Unless we're very lucky, or very unlucky, most of us will probably spend more of our adulthoods at work than at any other single activity. So it's no surprise that a lot of people look at job prospects first when they think about where they want to live. In this study, we've looked into how the 50 states stack up as places to build a career.
Study Methodology
To figure out which states are the best when it comes to jobs, we looked at three factors:
College graduates' pay

Employment growth

Work environment
To figure out what kind of earnings professionals can expect to make, we looked at U.S. Census numbers for the median income for people with a bachelor's degree. The average for this was $46,107.
Second, we wanted to see what kind of momentum the local job market has, so we checked Bureau of Labor Statistics stats to find how much employment grew between March 2013 and March 2014. The average here was 1 percent.
Last, to capture aspects of on-the-job life that aren't picked up by official statistics, we turned to Gallup, the polling organization, which asks people across the country about their work conditions as part of its Well-Being index and publishes the results as a "work environment" ranking of states.
1. Texas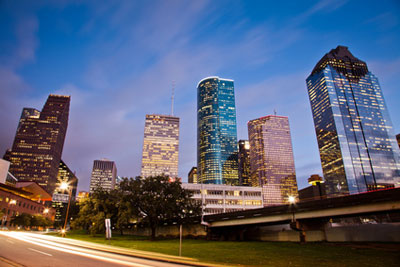 Houston, Texas
College Graduates' Pay: $50,613

Job Growth: 2.8%

Workplace Environment: 10
Texans firmly believe everything is better in their state. When it comes to jobs, they may just be right. Thanks to the state's oil and gas boom, jobs in this state grew 2.8 percent over the past year, making it one of the quickest-growing job markets in the nation. Pay for college graduates here is well above average, and the state ranked 10th on Gallup's measure of workplace environment.
2. Washington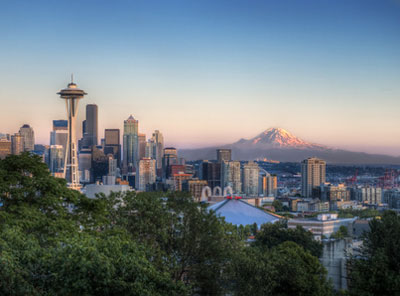 Seattle, Washington
College Graduates' Pay: $51,658

Job Growth: 2%

Workplace Environment: 9
If Texas oil is bringing growth in the South, the northwestern corner of the nation is all about high tech. Amazon, Boeing and Microsoft are among the corporate powerhouses likely to drive continuing economic expansion in Washington. That could help explain the strong marks that the state's workers give their on-the-job experience, since tech companies are well known for worker-pleasing perks and flexible hours. The pay for the typical college graduate here is $51,658, and jobs grew 2 percent over the past year.
3. Nevada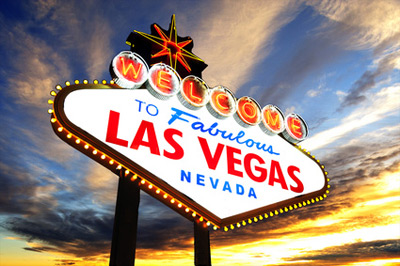 Las Vegas, Nevada
College Graduates' Pay: $45,130

Job Growth: 3.8%

Workplace Environment: 5
Think Nevada jobs, and what springs to mind may be blackjack dealers or cocktail waitresses, but there are lots of jobs on a growth path beyond the Vegas strip. Construction and professional and business services have bounced back particularly well from the recession, and overall jobs in the state grew by 3.8 percent over the past year. Vegas jobs pay around average for workers with bachelor's degrees, but employees' satisfaction with their work environment is strikingly high.
4. California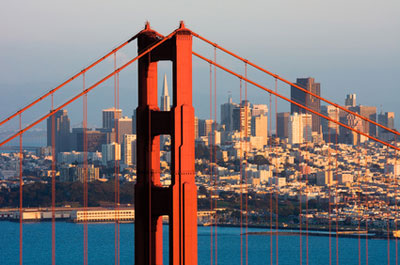 San Francisco, California
College Graduates' Pay: $53,033

Job Growth: 2.2%

Workplace Environment: 19
California's most famous growth industry may be the Silicon Valley tech sector, but manufacturing, healthcare, biotech and small business are all on the rise as well. Pay here is well above average at more than $53,000, and jobs are growing faster too, with a 2.2 percent increase between 2013 and 2014. The state's residents are also more likely than many U.S. workers to be happy with their workplace environment.
5. Colorado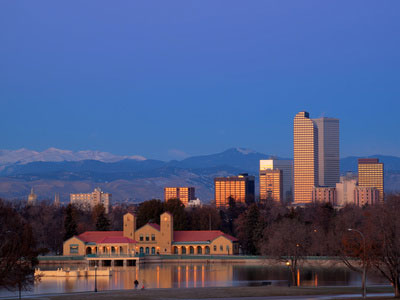 Denver, Colorado
College Graduates' Pay: $47,782

Job Growth: 2.6%

Workplace Environment: 13
Colorado is a good place to go if you want a career as a ski instructor. Or in high-tech manufacturing. Or in the oil and gas industry. Of course, a rundown of the state's diverse industries wouldn't be complete without acknowledging the newly legal cannabis industry. Like Washington state (number two on our list), Colorado is expecting big economic gains from that sector. Jobs in the state grew by 2.6 percent over the past year, and the typical college graduate can make $47,782 a year. The state also scores well on our measure of quality of life at work, placing 13th in the nation.
6. Minnesota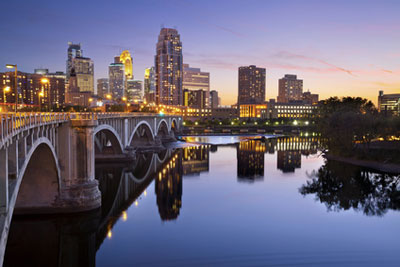 Minneapolis, Minnesota
College Graduates' Pay: $50,065

Job Growth: 1.6%

Workplace Environment: 8
Jobs in Minnesota have been on the rise in recent months, led by openings in professional and business positions as well as in the financial industry. Over the past year, jobs grew by an above-average 1.6 percent, and typical annual pay for college graduates is over $50,000. This state also ranks in the top 10 for best workplace environment, suggesting its reputation for niceness isn't a myth.
7. Delaware
College Graduates' Pay: $49,550

Job Growth: 1.8%

Workplace Environment: 16
For many professionals, an urban environment with affordable apartments and a range of job opportunities is a must. Delaware Gov. Jack Markell is taking cities seriously, proposing support for new development in urban areas. Even before this initiative moves forward, Delaware scores quite well on all our measures, with a median income for college graduates of nearly $50,000, job growth of 1.8 percent between 2013 and 2014, and workplaces that rank 16th in the nation.
8. North Dakota
College Graduates' Pay: $41,521

Job Growth: 4.5%

Workplace Environment: 1
In many respects, North Dakota has been the top success story in the U.S. over the past couple of years, thanks to the huge impact of oil and gas development in the Bakken shale formation. This is the top state on our list of job growth, with a 4.5 percent jump over the past year. Interestingly, despite the harsh conditions that the oil and gas industry might bring to mind, North Dakota is also number one for its workplace environment. The only factor keeping the state from rising higher on our list is the pay for college graduates, which is a bit below average at $41,521.
9. (tie) Arizona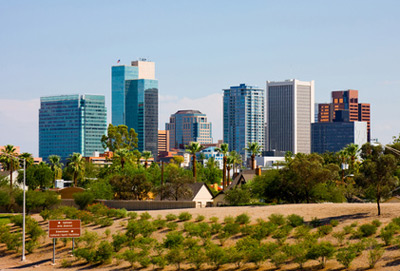 Phoenix, Arizona
College Graduates' Pay: $46,668

Job Growth: 1.9%

Workplace Environment: 15
Arizona is still struggling to replace the jobs lost in the Great Recession, which hit it particularly hard. The good news is the state's job growth was up 1.9 percent over the past year, better than the nation as a whole. A typical college graduate here can expect to make almost $47,000, slightly better than average among the states, and workers are significantly happier with their workplace environment than in many other parts of the country.
9. (tie) Maryland
Baltimore, Maryland
College Graduates' Pay: $57,885

Job Growth: 0%

Workplace Environment: 18
Maryland is tied with Arizona for 9th place on our list, thanks in large part to having the second-highest pay for college graduates of any U.S. state (after New Jersey). IT, telecommunications, aerospace and biotechnology are all strong industries here, and all of them demand a highly educated workforce. Overall, job growth has been at a standstill here over the past year, but employees tend to be happy at work, putting the state at 18th place when it comes to workplace environment.
---
It's hard to boil the job prospects of an entire state into a few numbers. In most cases, economic conditions vary tremendously depending on which city, or which industry, we're talking about. Still, this ranking should give a general idea of what professionals can expect in terms of work prospects.
Sources used in this study:
Livia Gershon is a contributing writer at CreditDonkey, a credit card comparison and reviews website. Write to Livia Gershon at livia@creditdonkey.com. Follow us on Twitter and Facebook for our latest posts.
Read Next: