How This Tool Helps Students Travel the World Better
---
Spending time abroad is an amazing way to learn more about other cultures, customs, and yourself.
You may envision yourself taking some time off from school or work to study marine biology off the coast of South America. Or perhaps, you daydream about an internship in one of Paris' great fashion houses.
Your goal might be something less grand, maybe a year teaching English or attending college in another country.
Though the possibilities are endless, the planning for such an experience can be a total headache. Go Overseas offers a genius solution to "travel abroad decision fatigue."
They've compiled a list of over 14,000 experiences including:

Internship opportunities

Teaching jobs

High school programs

Gap year trips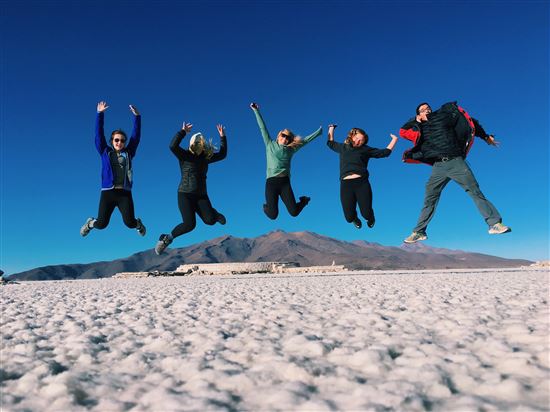 Photo Credit: Gweneth, Youth International Gap Semester
What's more, the site lets you save your favorite trips to compare costs, logistics, and other key details. They'll also help you connect with fellow travelers, both in the planning stage and ahead of your shared experience.
Keep reading to see how Go Overseas can help you.
What is Go Overseas?
Go Overseas is similar to other travel sites. Travelers can compare prices, dates, and opportunities without opening a million tabs.
But unlike those destinations, Go Overseas doesn't coordinate the trips or process payment. Instead, it functions as your research hub for international opportunities. Their mission is encouraging more people to go abroad in a way that aligns with their interests.
Between study and volunteer opportunities, the program is more than just a student-centric platform. Some volunteer opportunities or teaching jobs prefer applicants to come with relevant experience such as a nursing degree or a teaching credential.
Past participants can rate their experience through Trip Advisor or Yelp.
Benefits of Go Overseas
Travelers can book their trip on Go Overseas. The company works with select providers to offer direct booking.
Think of Go Overseas as a much more comprehensive alternative to using a student advisor. Using the site is also less time consuming than researching internships in Germany or teaching English in Spain one website at a time.
You start your search by choosing a category, like "Teach Abroad," to view your options. Add your top picks to a wish list and compare programs. You can also post questions about specific programs or countries listed on the site.
Keep reading for a look at some of the categories you can choose from.
Volunteer Abroad
Go Overseas boasts a long list of volunteer opportunities all over the globe. Whether you're interested in building houses in Kenya or wildlife conservation in Costa Rica, you can save anything that appeals to you.
Most of the items listed on the site will direct you to the volunteer organization's website, where you can get more details.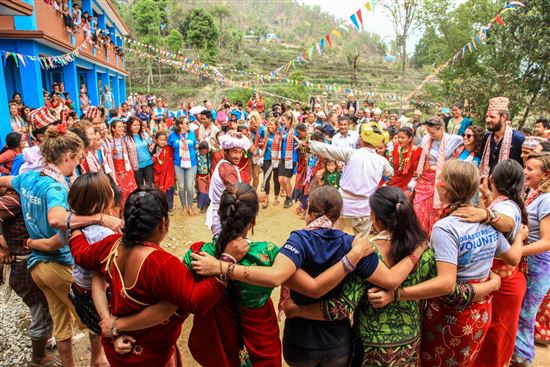 Photo credit: Amy, Nepal Earthquake Recovery
Internships
If you're looking to gain work experience while seeing the world, consider applying to one of the hundreds of internships listed on the Go Overseas site. You'll find a broad selection of experiences, both paid and unpaid, though you can't sort by that criteria on the site.
FYI: Some unpaid internships, like the Cultural Vistas program in Germany, offer scholarships to US students.

Study Abroad
The study abroad programs are similar to those offered by colleges. Go Overseas does do a good job presenting a wide range of countries and schools—along with the cost and duration of each program.
FYI: Go Overseas posts information about getting scholarships to study abroad. But it shouldn't be confused with sites that offer a discounted experience.

You'll also find information about the costs of studying in various countries. You'll get the full breakdown for how much you can expect to pay for meals, utilities, rent, and personal expenses.
Studying abroad in England or Italy, for example, stands to cost more than heading to China for a semester. As a student, you can compare these costs to weigh your options.
It's also worth noting that teaching or volunteering programs may be more affordable, as you're not factoring in tuition along with travel expenses.
Teach Abroad
Go Overseas not only caters to the student set, but also those considering teaching English in another country. You'll earn a salary this way and in somes cases, get a free apartment during your contract, too.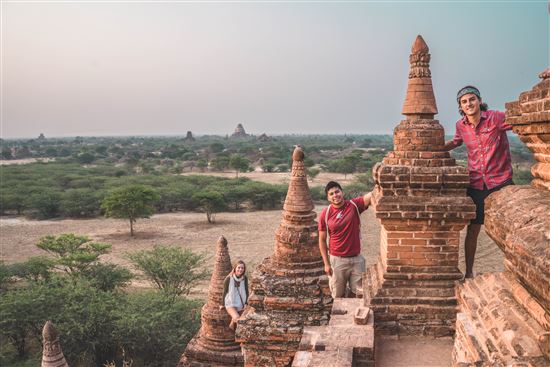 Photo Credit: Cesar, USAC Thailand
Most options include teaching in places like China, South Korea, or Thailand. Some of these programs don't require a degree. Students may be able to apply as well—which may be a nice alternative to studying abroad in a traditional program.
Go Overseas also has links to teaching opportunities in Spain, Japan, Ecuador, and the UAE.
Opportunities are geared toward teaching at all levels, including for applicants with a bachelor's degree, a TEFL certification, or no degree at all. Of course, salaries increase for applicants with higher credentials.
Either way, you'll have a chance to immerse yourself in a new culture without breaking the bank. And if you're interested in earning your credential overseas, you can do that as well.
Gap Year Programs
Gap year trips are often considered more independent excursions than structured programs. But Go Overseas offers links to group volunteer programs and trips, too.
The site features high school gap year programs, as well as traditional gap years for college students.
This part of the site has aggregated a selection of options. A gap year in South Africa, for example, allows travelers to choose between interning or volunteering—skipping the work in favor of an adventure.
Students can also look into France gap year options. You can apply for a Coding and Web Development program to level up your skills before entering the workforce.
In all, there's a diverse range of options here, and it's nice to be able to explore them from one, central site.
If You're Looking for a Life Changing Adventure
If you're contemplating a big trip abroad, check out Go Overseas to research your options. If studying abroad or a gap year trip seems out of reach, you'll have plenty of teaching options, too.
This site brings a lot to the table, reducing a big decision into a more manageable process.
Write to Grace at amber.kong@creditdonkey.com. Follow us on Twitter and Facebook for our latest posts.