Best Fitness Blogs Most Influential Experts
---
Grab a giant kettlebell - it's time to get in shape with the winners of the CreditDonkey Best Fitness Blogs

Best Fitness Blogs

© CreditDonkey
Top Fitness Blogs
Looking for inspiration to hit the gym? Or are you anti-gym and you'd rather do squats and burpees in the comfort of your mirror-less living room?
This list provides everyone, from beginner to CrossFitter, a range of videos, tips, inspiring stories and workout routines posted by fitness instructors and enthusiasts that will fit your level of commitment and interest in fitness.
Tired of making excuses? These regularly updated blogs will keep you motivated and get you moving. You'll feel great and be fit - if you follow what you read here.
Best of all, these blogs are all free to follow, so you won't have to make any more of a dent in your fitness budget (if you have one to begin with!). At
CreditDonkey
, the credit-card comparison website, we know all too well how much exercise can weigh down your wallet.
Unused gym memberships
that show up as recurring charges on your monthly statement are the worst (always try to avoid paying for your membership that way).
That's why we searched through the many fitness blogs out there to present you with those that offer the most compelling content - to help you get off the couch and stay off it. Everyone will find at least a few blogs on this list that are worth a close follow, whether you're looking mainly for diet tips, workout schedules, or athleisure advice, or you just need a steady stream of healthy recipes.


Best Fitness Blogs

© CreditDonkey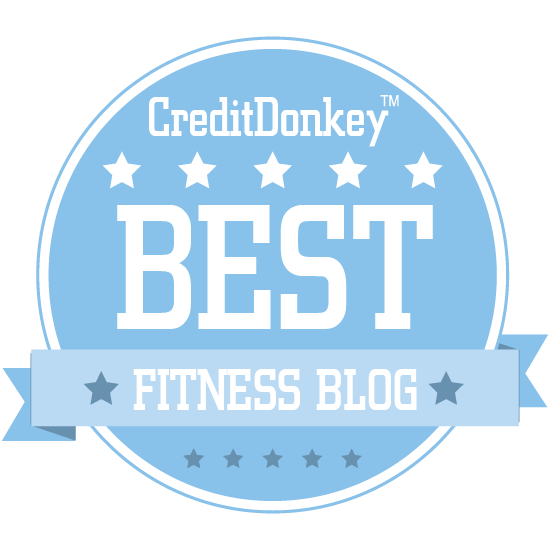 Best Fitness Blog

© CreditDonkey
Note: This website is made possible through financial relationships with some of the products and services mentioned on this site. We may receive compensation if you shop through links in our content. You do not have to use our links, but you help support CreditDonkey if you do.
Read Next: