23 Words to Delete from Your Resume
---
You have seconds to grab a potential hiring manager's attention with your resume. Use a word that rubs the person the wrong way and you won't even get an interview.
Don't let a few troubling words get in the way of your career goals. CreditDonkey is here to help you make that document pop by letting you in on the 23 terms and phrases that may be holding you back.
1. I
A résumé is meant to be an objective accounting of your work experience, not a personality profile. Using the word "I" (or "me") to sell yourself looks unprofessional, and your application will probably end up in the recycle bin (virtual or real). Save your "I's" for your cover letter, which gives you the opportunity to introduce yourself and your abilities in a more conversational tone.
2. PEOPLE PERSON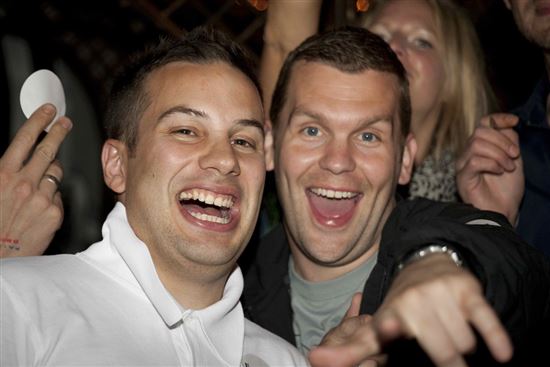 Glug [Dixon Baxi & Friends] © Glug Events (CC BY 2.0) via Flickr
There's really no reason to tout this trait — if you're called in for an interview based on your experience, a savvy employer should be able to determine whether you'll fit in with the company. Employers are big on finding people who will match their "corporate culture" these days, but anyone can claim they are a people person. It's a meaningless term and it's just your opinion. Focus on more specific, honest attributes about yourself.
3. SALARY
Only touch this topic if a potential employer insists on it, and even then, reserve it for your cover letter. Monster.com warns that if you list your salary requirement on your résumé, it looks like you've "run out of things to say." Another problem with putting down salary requirements — you could low-ball yourself. So delete this word ASAP.
4. QUICK LEARNER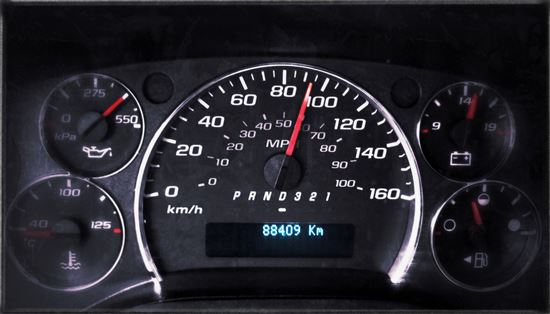 Week #32 -In Motion [32 of 52] © Camera Eye Photography (CC BY 2.0) via Flickr
If you have to say this, you probably aren't. Or even if you are, don't you have other skills that are more worthy of the precious space on your résumé? During the interview process, the employer will evaluate if you're "getting" what's being said and will look to your references to see if you can get up to speed or if you move at a snail's pace. It's par for the course but nothing that needs to be highlighted in a résumé. Instead, this term may distract the hiring person from the more important matters — that you do in fact have the necessary skills for the job.
5. OBJECTIVE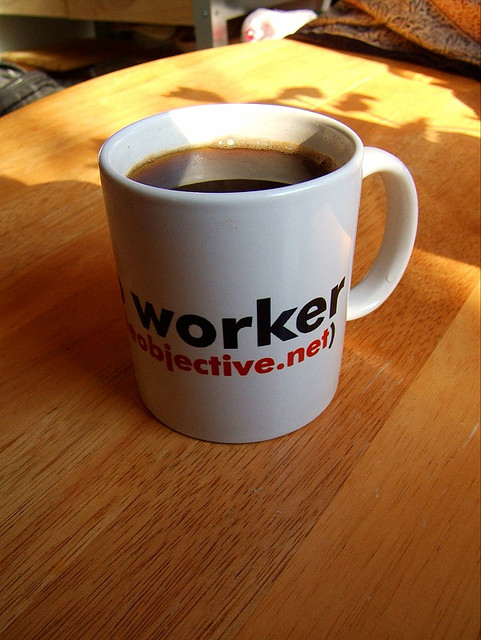 Mobile Objective © sheldonschwartz (CC BY-SA 2.0) via Flickr
In an article entitled "14 Fatal Résumé Mistakes," Salary.com says it simply: "Lose the objective statement." Nobody cares that you eventually want to run your own business and rule the world. Few people apply for jobs just because they want to only have this particular position for the rest of their life. And putting an objective at the top indicates you have room on your résumé and you needed filler. Expand your job skills (or use double spaces and pull in the margins of the paper) if you don't have much to put down on a document. But we bet that you do have more to offer in that extra space.
6. HOBBIES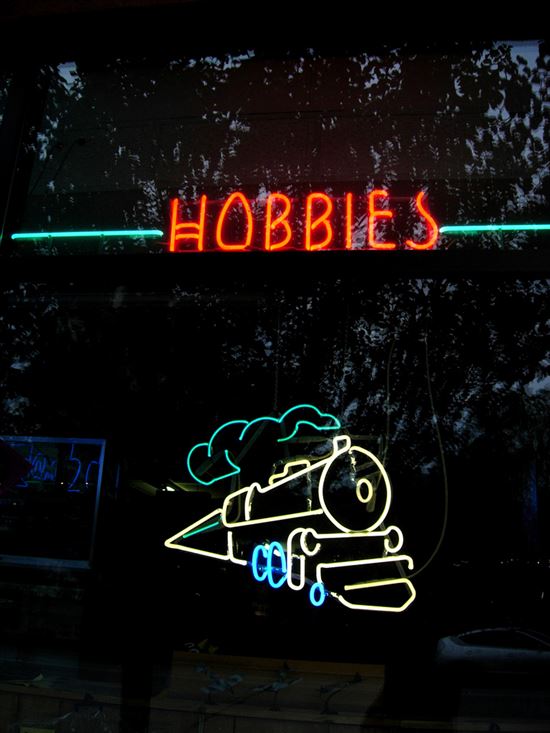 Hobby store sign © Keith Cooper (CC BY 2.0) via Flickr
That's great that you enjoy hiking and building model airplanes, but does a potential employer really need to know that for an accounting position? Perhaps the person looking at your résumé was once bitten by a snake on a hike or was hit in the head with a toy airplane as a kid. Of course, this shouldn't prevent them from bringing you in if you're qualified, but why add fluff just to make yourself look like a well-rounded person?
7. GOAL ORIENTED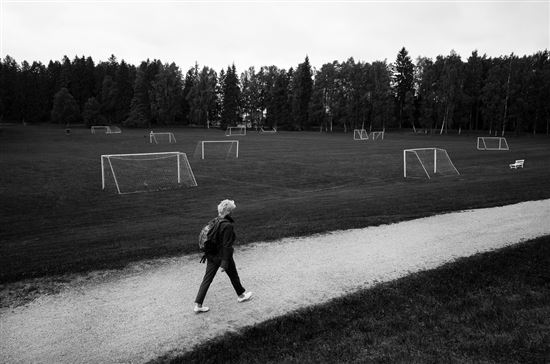 going for goal © Thomas Leth-Olsen (CC BY-SA 2.0) via Flickr
Who isn't? And if you're not, perhaps you shouldn't be applying for a job at all. Besides, this is an anachronistic phrase as it is — 1995 called, and they want your résumé back.
8. PERSONALITY
If you mention your "sparkling personality" on your résumé, nobody's going to take your word for it. They may instead just laugh at you and delete your résumé. This is a subjective description, and it won't cause an employer to stand up and take notice. Allow your experience and skills to speak for themselves, and then you can dazzle (or annoy) the interviewer when you come in.
9. BEST OF BREED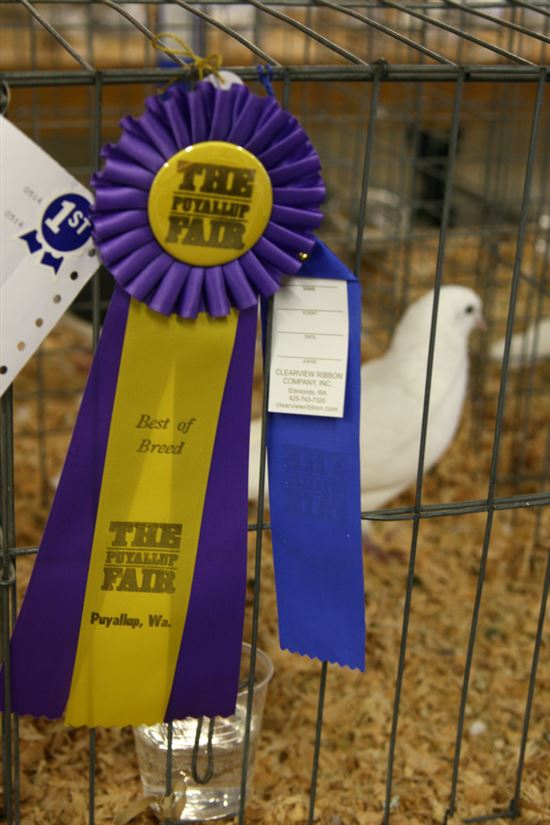 Best of breed © Quinn Dombrowski (CC BY-SA 2.0) via Flickr
Don't. Just don't even say this. Leave this term for animal competitions. Suzanne Lucas of Inc. magazine reports that in a survey of HR managers and employers by CareerBuilder.com, this term comes is as the number one phrase not to use on a résumé. Ditch this phrase, and let your actions and your experience speak for themselves.
10. HARD WORKER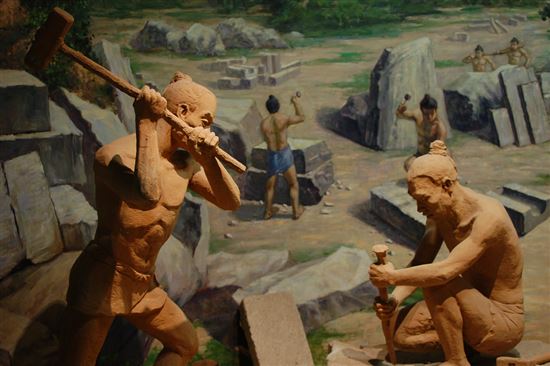 As A Man Thinketh © Renato Ganoza (CC BY 2.0) via Flickr
Really? Because employers love people who slouch off at their jobs. You might be the most conscientious employee in the world and will work 24/7, but that won't be determined until you get the job and prove yourself.
11. FILING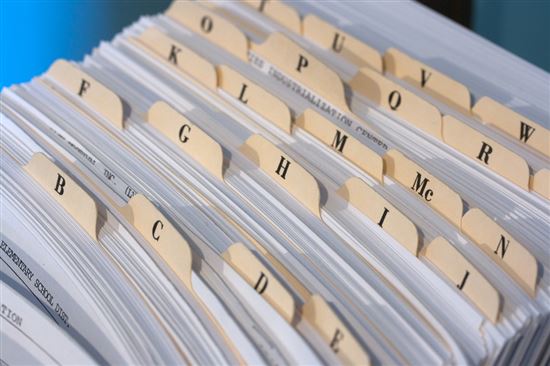 Alphabetical © Marcin Wichary (CC BY 2.0) via Flickr
Please don't list this as a skill. If you made it through kindergarten, you know your alphabet, which implies you know how to file. If you haven't made it past kindergarten, trust us, you're not qualified for the job and shouldn't be sending your résumé anywhere.
12. PROBLEM SOLVER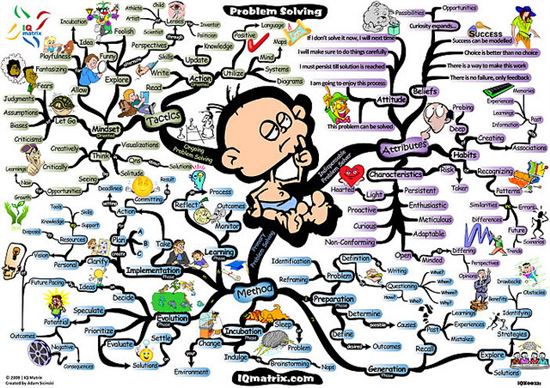 awaken-your-problem-solver-from-within-mind-map © jean-louis Zimmermann (CC BY 2.0) via Flickr
Can you say, "overused"? According to Drew Guarini of Huffington Post, LinkedIn listed this as one of the top 10 most repetitive words of U.S. professionals. The real verification of your ability to find resolutions to work-related issues is a third party, i.e., your former boss or co-worker, who can vouch for this ability. It's inherent in a job that if a problem comes up, the employee should be able to solve it or find a person who can, so the mention of this has got to go.
13. JUGGLE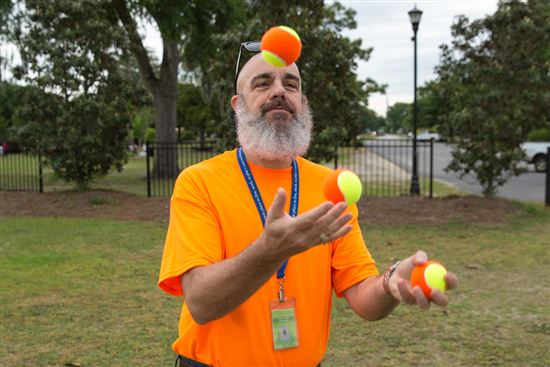 Juggling - Park Circle Children's Festival © North Charleston (CC BY-SA 2.0) via Flickr
This word refers to your ability to handle many projects at once, but it has a silly connotation. "Multi-task" might be a better phrase to use, although that's been used ad nauseam as well. Unless you're applying for a clown job and need to list your skills at juggling beanbags or fire, save that tidbit for when you have the job and need an icebreaker with a coworker.
14. EXCELLENT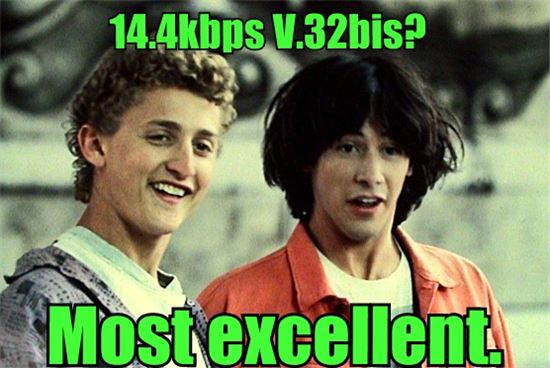 Bill and Ted's Dialup Adventure © sylvar (CC BY 2.0) via Flickr
This is another overused, subjective adjective. Sure, you might be an "excellent" speller or "excellent" researcher, but the proof is in the pudding once you land the job. The use of this word isn't going to wow a potential employer, no matter how many times you use it. Even once is too much.
15. LOVE
This word is overrated, overused, and absolutely wrong for a résumé. It doesn't matter what you "love" to do in a professional environment. Outside of Facebook, it doesn't even matter what you "like" to do. It only matters that you can complete the task. An employer really doesn't care whether or not you enjoy it. And if you don't enjoy what you're doing, then perhaps this isn't the type of job you should be applying for.
16. PERSONABLE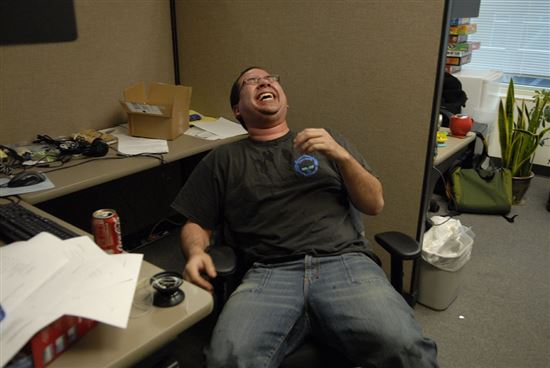 Gary after he lost control © star5112 (CC BY-SA 2.0) via Flickr
This word completes the unacceptable "P-word" troika (when added to "personality" and "people person"). There's no reason to call attention to this in a professional environment. Your face-to-face meeting with HR or your potential direct boss will allow your aura to present itself. True, they may be a bad reader of body language or intent, but the word "personable" will not make you stand out. After all, no one is saying on their own résumé, "Does not play well with others."
17. YOU
This word should never, ever, appear in any résumé sentence, like "You won't be disappointed in my ability." There's something boastful and irritating about "talking" to someone on a résumé. We'd even go so far as to suggest that you don't use the word in a cover letter, either.
18. TEAM PLAYER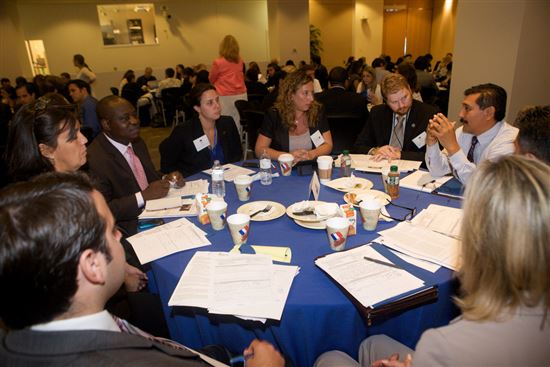 Teacher Leader Conference 2 August 2012 © US Department of Education (CC BY 2.0) via Flickr
This is a buzz phrase of the wrong kind. First off, it dates you. And it doesn't always say something positive about you. Kobe Bryant is a phenomenal basketball player, but it doesn't mean he passes the ball. If the job you're applying for is collaborative, you'd know that upfront, and one would assume that you get along well with your co-workers. And since this phrase is used so much, employers have become immune to its meaning.
19. PERFECTIONIST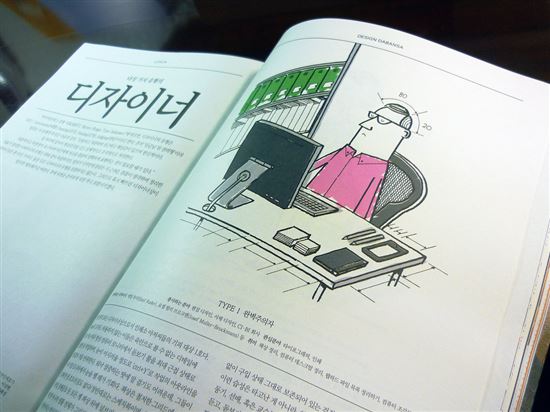 perfectionist-pic © Fritz Park (CC BY 2.0) via Flickr
Not always a good thing. And not something that you should state on a professional document that you created to land a job. The subtext of "perfectionist" sometimes implies "takes too long to do a job because they can't let it go."
20. SYNERGY
Using this word just looks like you're showing off and goes back to that whole "team player" thing. It had its time — perhaps a few months — when it was in vogue, and now it's time to wipe this off your résumé and possibly even take it out of your vocabulary altogether.
21. REFERENCES AVAILABLE UPON REQUEST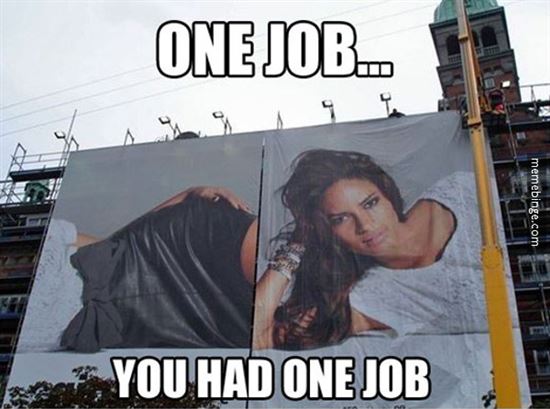 Good work guys, why don't you take a break © Meme Binge (CC BY 2.0) via Flickr
This phrase often takes up valuable space on the bottom of the page, and its presence will not make your résumé rise to the top of the pile. When employers are interested in you, they'll ask you for people who can verify your job performance.
22. AGGRESSIVE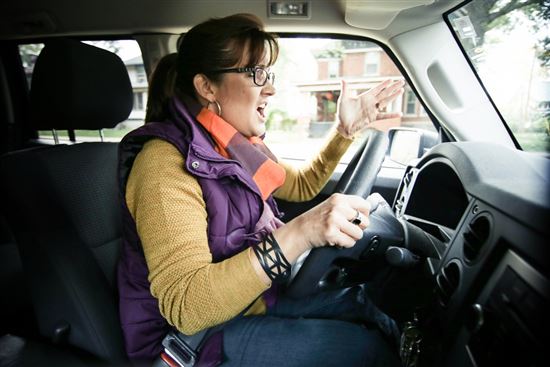 Aggressive Female Driver/conductora agresiva © State Farm (CC BY 2.0) via Flickr
Assertive, maybe — and even that's iffy. Aggressive, never. Even way back in 2006, Laura Morsch, a contributor to CNN.com, reported that this word was a no-no. Of course, if you're applying for a sales job, an employer is going to look for someone who knows how to connect with people and close the sale. This might make you aggressive, but it's not something to tell anyone — it's a turn-off. Saying you increased sales performance is a better way of showing that you're a strong salesperson.
23. ORGANIZED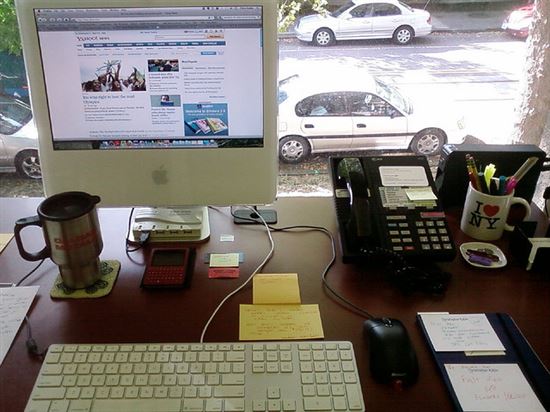 Desk with a view © Christmas w/a K (CC BY-SA 2.0) via Flickr
Is this something you really need to mention? Not in our opinion. This is an important trait that should be implied if you've already had successful employment in jobs that require organization. (All jobs, maybe?) That is, if you're seeking an administrative assistant position, you mostly likely wouldn't have the qualifications to make the cut for an interview unless you already had a proven track record in this demanding role. Now, if you're actually a professional organizer — well, that's another story.
---
We're calling on you to shed the vague wording and the annoying terms. Get those employers to focus on the important stuff — what you can do for them. Rather than boastful adjectives and meaningless phrases, let your experience and skills shine on their own. Opt for details over generalizations. And be specific about your accomplishments.
Make these few simple changes and you can increase the likelihood of getting your résumé seen.
Cynthia Cohen is a retail analyst at CreditDonkey, a credit card comparison and reviews website. Write to Cynthia Cohen at feedback@creditdonkey.com. Follow us on Twitter and Facebook for our latest posts.
Note: This website is made possible through financial relationships with some of the products and services mentioned on this site. We may receive compensation if you shop through links in our content. You do not have to use our links, but you help support CreditDonkey if you do.
Read Next: