The Best Adventure Travel Blogs to Follow
---
Are you game for an adventure? You can go on one without even leaving your seat with the best bloggers who write about their travel adventures.

Best Adventure Travel Blogs

© CreditDonkey
Top Adventure Travel Blogs
The writers of adventure travel blogs are not the type to let fear or the unknown hold them down. Give them the promise of a zip line over staggering heights or a simple backpack and a plane ticket, and they are on their way. Fans of adventure travel blogs can follow them virtually from the comfort of their smartphones as well as be inspired to set off and follow in the footsteps of their favorite blogger.
But which blog is worth following when so many exist?
It was an adventure in itself to gather the best of the best, as so many adventure travel bloggers are out there sharing their photos and tales of amazing trips. CreditDonkey, the travel credit card comparison website, culled the list to bring you only the best adventure travel blogs you need to follow.
Many of the blogs listed below share their itineraries so you can relive their once-in-a-lifetime moments or make their adventures your own. The ones we've chosen include part-time travelers as well as well-worn adventurers who have never looked back.
Read on to learn about new cultures, other countries and ideas for avoiding obvious tourist traps during your next big adventure.

Best Adventure Travel Blogs

© CreditDonkey

Best Adventure Travel Blogs

© CreditDonkey
On your next adventure, make sure to use a credit card with no foreign transaction fees.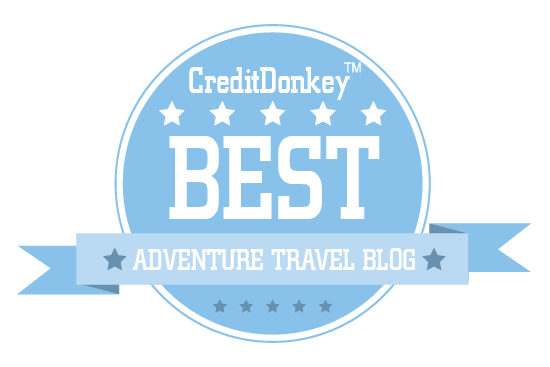 © CreditDonkey
Michelle Kaiser is a retail analyst at CreditDonkey, a credit card comparison and reviews website. Write to Michelle Kaiser at michelle@creditdonkey.com. Follow us on Twitter and Facebook for our latest posts.
Note: This website is made possible through financial relationships with some of the products and services mentioned on this site. We may receive compensation if you shop through links in our content. You do not have to use our links, but you help support CreditDonkey if you do.