Best Travel Agents: Top Travel Experts
---
Set yourself up for a dream vacation. Winners of the CreditDonkey Best Travel Agents Award have been announced.

Best Travel Agent © CreditDonkey
Top Travel Agents
Whether you're dreaming of a perfect honeymoon, a South American excursion, a round-the-world trek, or a long, fun-packed weekend in DisneyWorld, there's a travel agent that specializes in the exact kind of trip you want to take.
In fact, you'll come across so many travel agents when you start looking online that you might get overwhelmed. We're helping with the initial step of your travel plans with our list of Best Travel Agents 2017. These agents know their stuff and will help you kick off a great trip.
At CreditDonkey, we are always thinking of ways you can save money, partly so you can set aside your funds for vacation. Sometimes spending wisely involves turning to the experts - you want to be sure you make the right decisions when you book your flight, choose where you'll stay, and build an itinerary that will be memorable for a lifetime. These travel agents will help you do just that.
Tip: If you're booking an international trip or going somewhere you know nothing about, a travel agent can be your expert guide - on working with your budget and directing you on where to stay and spend your time - things that would take you forever to figure out on your own.


Best Travel Agent © CreditDonkey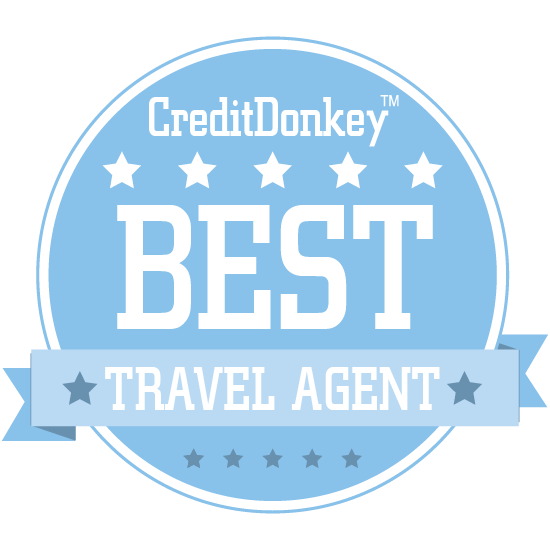 Best Travel Agent © CreditDonkey
Note: This website is made possible through financial relationships with some of the products and services mentioned on this site. We may receive compensation if you shop through links in our content. You do not have to use our links, but you help support CreditDonkey if you do.
More from CreditDonkey: