How This Insurance Company Makes Buying
Life Insurance

Easy
---
With Vantis, buying life insurance can be as simple as streaming your favorite show online.

© CreditDonkey
A subsidiary of major life insurance company Penn Mutual, Vantis began by selling policies through banks and other financial institutions.
The method served the company well for many years. But a shifting marketplace called for a change in approach, according to Craig Simms, Vantis' senior vice president and chief marketing officer.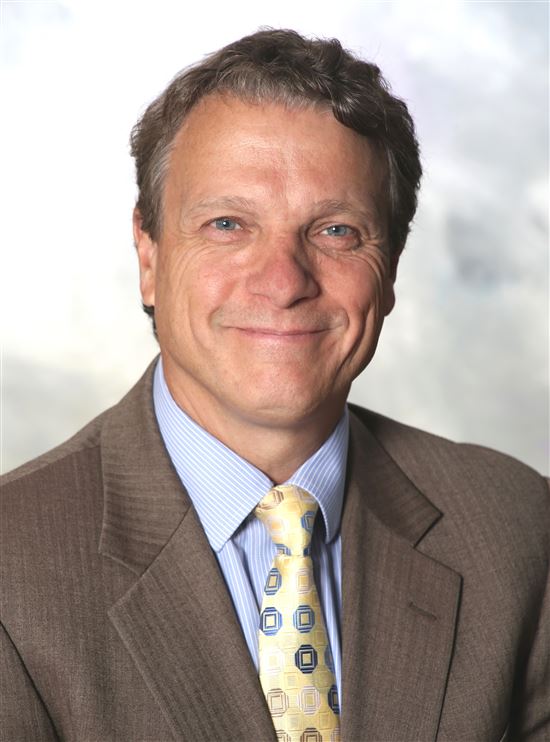 Craig Simms - Courtesy of Vantis Life
"I think what has changed over time is that fewer and fewer people are going into bank branches," Simms said. "We decided to kind of take matters into our own hands, in terms of creating our own future in life insurance distribution."
Vantis' new direct-to-consumer design officially launched January 2019. The new system allows most buyers younger than 55 to get a quote and purchase life insurance online, without ever having to speak to another person.
If you're planning on buying life insurance via a direct-to-consumer company such as Vantis Life, make sure you know exactly how much insurance you need.
Read our guide to figuring out the amount of coverage you should purchase.

Buying Life Insurance Through Vantis
Here's how it works: The potential buyer fills out a form on Vantis' website with their basic information, answers a few health-related questions, and chooses their desired type of insurance.
Based on the buyer's answers to the application questions, they may receive an instant approval and start their coverage immediately. If the applicant has minor health or financial issues, then the decision may take a few days, or they may be asked for more information, such as a statement from their doctor.
All of Vantis' products have the potential to be purchased online. These include many of the same policies offered by major life insurance companies:

Return-of-premium insurance

Final expense insurance

Estate plans
The fully automated initial decision means many young adults will be able to purchase a plan online within minutes of their initial application, according to Simms. If a purchaser's decision is delayed, Vantis continually sends updates via email and text.
Vantis' new program potentially cuts out the extra steps of speaking to a life insurance agent and getting medical tests, expediting the process.
Most major life insurance companies still require every applicant to go through the traditional underwriting process, which typically takes between three and five weeks.
"I think a person who knows that they're pretty healthy kind of wonders why it should take so long to get life insurance," Simms said. "They wonder 'Why are you making me go through all this when I know I'm a pretty healthy person?' That's why we give them the opportunity to get that fast decision.
Reaching Out to an Entirely New Demographic
National trends are in Vantis' favor. A study conducted by research company LIMRA International found an increasing number of people are opting not to buy insurance through agents. This includes:

41% of baby boomers

42% of millennials

46% of Gen Xers
According to the study, these people opted to purchase entirely online or through the company via phone call or mail.
In order to optimize their product for a primarily online audience, the Vantis team recalibrated their website. Among the site's features are straightforward product descriptions, free tools, and the quote calculator so crucial to the direct-to-consumer approach.
We understand that life insurance should be presented simply because people don't get enough access to what life insurance is and what their options are," Simms said. "I'm very proud of the simple approach that we've taken and that we promote in the marketplace that life insurance is not very complex and it's not very expensive."

Shifting an Entire Market's Mindset
Unique challenges arrived hand-in-hand with Vantis' new innovation.
The people who may benefit most from purchasing direct-to-consumer life insurance don't typically even consider buying it, according to Simms.
Vantis' primary focus is reaching middle-income people between the ages of 32 and 45. Simms called the group a significantly underserved population.
Simms said many major life insurance companies specifically target affluent consumers, leaving much of the world's population unreached, and, therefore, uninsured.
"Research from LIMRA has found if people aren't given the opportunity to buy, they're not going to go out and seek life insurance. They want to be approached," Simms said. "So the idea for connecting with them is 'Keep nudging me. Keep bugging me. Because eventually when the time comes where one of my life events happen, I want a reminder that you guys are there and that I can buy from you.'"
Vantis' challenge is in just how to keep "nudging" their potential purchasers. The company is one of less than 10 in the U.S. selling direct-to-consumer policies, as opposed to over 600 companies still selling via traditional methods.
A New Approach
One of the ways Vantis is attempting to change consumers' mindsets is through its new marketing. The company's website frames the life insurance buyer as a hero fighting off the supervillain of death with the powers of life insurance policies.
They've launched numerous social media campaigns and are working to partner with bloggers and other influencers relevant to life insurance.
Every part of the marketing strategy is focused on reaching out to a generation of people who may otherwise not think about life insurance in their daily life.
"All the things that we're doing will give a little bit more of a better understanding to the tens of millions of people that are underinsured," he said. "We're showing them that they can go online and buy life insurance and that they don't have to sit down with an agent."
Bottom Line
Companies offering such policies, like Vantis Life, comprise less than 5% of the current marketplace. Though Vantis' competition is considerable, Simms actually thinks everyone within the direct-consumer space would prosper from a large, traditional life insurance company offering a similar program.
To him, the awareness the move would bring would only benefit everyone involved, from small companies like Vantis to the consumers who could learn that life insurance is now accessible to them, too.
Write to Anna Johnson at feedback@creditdonkey.com. Follow us on Twitter and Facebook for our latest posts.
Note: This website is made possible through financial relationships with some of the products and services mentioned on this site. We may receive compensation if you shop through links in our content. You do not have to use our links, but you help support CreditDonkey if you do.