Best 50 Budget Travel Blogs That Add the Most Value
---
Travel the world on the cheap by following the top 50 budget travel bloggers. Get practical insights into saving money every time you take a trip.
Top 50 Must Read Budget Travel Blogs

Best Budget Travel Blog

© CreditDonkey
New blogs about traveling seem to come out almost every day. So many exist already but only the best give real advice about seeing the world without burning a hole in your wallet. We've rounded up the most interesting and helpful frequent travelers who chronicle their adventures to multiple countries along with their mission to spend as little as possible while away from home.
Pick just a few from our list to follow, or visit a new blog every week for an entire year. By the end, you'll have new perspectives and will be much wiser with your travel budget.
---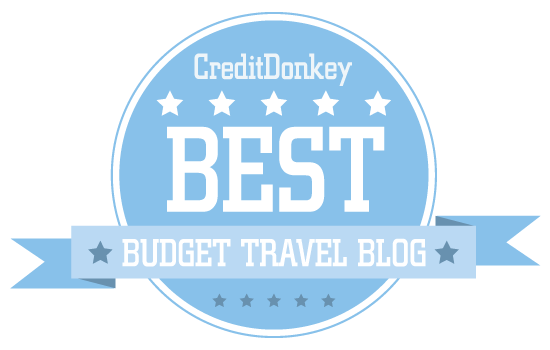 Best Budget Travel Blog

© CreditDonkey
Some of us love to work, but the rest of just work so we can travel.
Problem is, our hard-earned dollars don't always go far as we'd like them to go. The budget travel bloggers on our list have figured out how to travel to multiple countries without killing their savings, and they're willing to let you in on their secrets.
Pick up tips from married couples, best friends, and even brides on a budget with our list of the top 50 budget travel bloggers to follow this year.

© CreditDonkey
Michelle Kaiser is a retail analyst at CreditDonkey, a credit card comparison and reviews website. Write to Michelle Kaiser at michelle@creditdonkey.com. Follow us on Twitter and Facebook for our latest posts.
Note: This website is made possible through financial relationships with some of the products and services mentioned on this site. We may receive compensation if you shop through links in our content. You do not have to use our links, but you help support CreditDonkey if you do.
Read Next: