Best Travel Deals Sites
You're Missing Out On
---
Psst... looking to get a deal on your next travel adventure? Take a trip through the CreditDonkey Best Travel Deals resource list, and you'll easily save some dough when you're ready to go.

Best Travel Deals

© CreditDonkey
Top Travel Deals Sites and Resources
The fun in traveling begins long before you board the flight or hop aboard the cruise ship. It starts right when you first get the idea to go somewhere and begin hunting for deals.
At CreditDonkey, where we keep a constant eye on the best travel credit card offers, we know deal research can be overwhelming. So many sites offer advice on how to cut your travel budget and post alerts about deals you can find with airlines, hotels and travel packages. But you could spend a lot of time searching around, always worried that you're not finding the very best deal possible. And before you know it, you've let the best deals slip right by.
When you know exactly where to look - with our list of the very best travel deals resources - you can save yourself some serious time and money. That's more time you can spend planning the details of your travels and more money to spend on fun things like souvenirs and all those wonderful meals you're going to have while you're away from home.
Make the most of your hard-earned dollars - have them go as far as you can when booking your trip. These travel deals resources will help you make smart, penny-wise decisions when you're ready to finalize your itinerary and hit the "book now" button.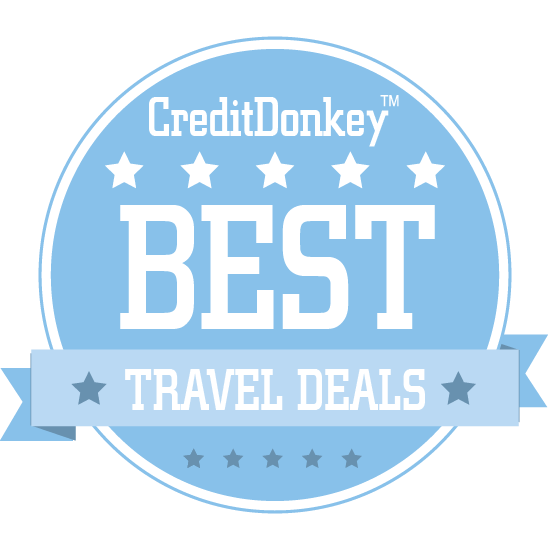 Best Travel Deals

© CreditDonkey
Note: This website is made possible through financial relationships with some of the products and services mentioned on this site. We may receive compensation if you shop through links in our content. You do not have to use our links, but you help support CreditDonkey if you do.
Read Next:
---