Best in Security: Top Security Experts
---
Worried about hackers, fraudsters, and thieves? Protect yourself with the winners of the CreditDonkey Best in Security award.

Best Security © CreditDonkey
Stay Secure with the Top Security Innovations
Whether you're wandering around online, storing your small business files in the cloud, or allowing your employees to safely work remotely, security is a top, daily issue. Everywhere we go there seems to be stories of hacking, data breaches, and catfishing partnerships that threaten our identities or digital assets and sense of confidence.
Who has time to figure out how to protect themselves when we're all trying to get work—and life—done? Fortunately, savvy security companies do have the time—and the expertise—to help you keep safe wherever you, or your employees, roam in the digital world. On CreditDonkey's list of the Best in Security, you can find companies that offer innovative solutions to your security fears and ways to minimize infiltration into your digital possessions.
At CreditDonkey, we help consumers and small businesses spend their money wisely, and we know it's an ongoing effort. Once you've invested in something, you need to protect it as well. We've narrowed the list of the many, many security options out there to present the very best in security. These solutions and services will help you be safe.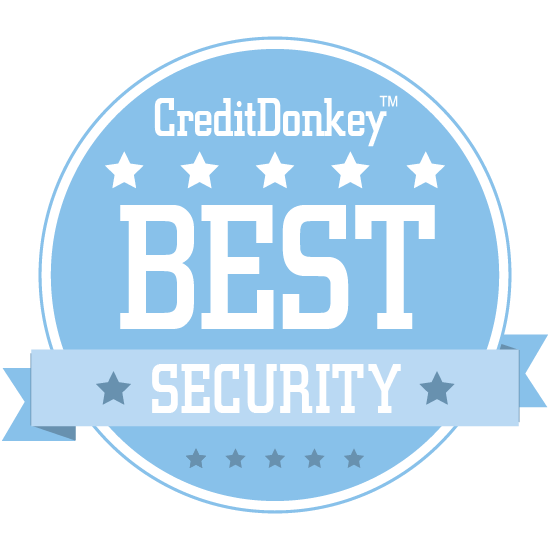 Best Security © CreditDonkey
Note: This website is made possible through financial relationships with some of the products and services mentioned on this site. We may receive compensation if you shop through links in our content. You do not have to use our links, but you help support CreditDonkey if you do.
More from CreditDonkey: