Study: Average Police Response Time
---
You call 9-1-1 and expect an immediate response. A lot of the time, that's not the case, though. Read our shocking report to see just how long you should expect to wait for police help. The results may just surprise you.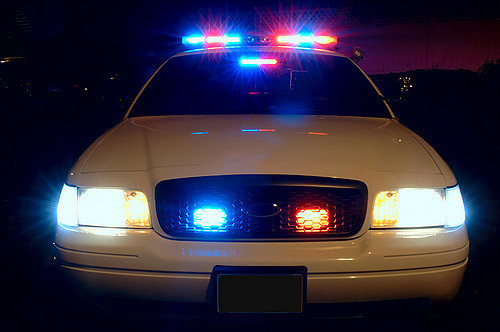 Police Car Lights © Scott Davidson (CC BY 2.0) via Flickr
What's Takes So Long?
A lot goes on behind the scenes at the police station. Processing emergency phone calls isn't as simple as it seems.
In fact, many of the calls dispatchers take aren't even true emergencies. These calls just slow down the process for those who truly need the help.
What is the average police response time?
11 minutes is how long you'll wait on average for police to respond to your 9-1-1 call. You might think you'd get an immediate response. Unfortunately, so do hundreds of others.
What are police response time rates highly dependent on? That 11 minutes can feel like a lifetime. However, consider the factors that play a role:

The priority of your emergency (high, low, or somewhere in between)

The number of other high priority calls coming in at the same time

The number of officers on duty at the time

The number of officers needed for the particular call

What 911 calls are considered high priority?
Every time you call 9-1-1 it's not high priority. The only high priority calls are those that have life threatening issues. Next most important are calls that require immediate response. Included in those calls are those that pose a threat to property. From there, the priorities decrease:

Calls with a need for immediate attention yet no immediate physical harm or damage is apparent

Calls that don't need an immediate response but which could result in the apprehension of a suspect

Calls where assistance is necessary but don't pose any immediate danger
Investigating Specific Situations
Security alarms going off, domestic violence, and robberies each have their own response times. Some may not rate as high on the scale as you think. Even though in our eyes everything is an emergency, the police may see it differently.
What are the average police response times for an alarm? There's one problem with alarms. 94-98% of activated alarms aren't real emergencies. They are false alarms. This slows down the police response time. Most alarm companies do the following:

Call you by phone or via the two-way voice technology on your alarm

Call your local police department if you don't answer or you confirm it's an emergency (dispatch determines the priority of the call and sends a police officer out)

Unfortunately, this whole process could take as long as 20 minutes.

Are activated motion detectors considered high priority? Unfortunately, activated motion detectors don't mean an emergency. Dispatch centers give higher priority to callers reporting a current home invasion. Activated motion detectors without confirmation often turn out to be false. This gives them their lower priority.
What are the average police response times for a domestic violence call? In a majority of cases, police respond to a domestic violence within 10 minutes. In 7% of cases, the victims went to the police rather than the police coming to them.
What are the average police response times for a bank robbery? Bank robberies often have a slight delay in police response time. The delay isn't due to the police, however. Since the situation is usually highly dangerous, bank personnel must use a silent alarm system. Police stations don't have the ability to monitor silent alarms. Instead, the bank must trigger the alarm at an alarm company. They then contact the police. The time can range from 5 minutes to more than 10 minutes.
What are the average police response times for an active shooter? In an active shooter situation, police responded in an average of 3 minutes. An active shooter is one of the highest priority calls for any police department.
What are the average police response times for school shootings? According to the Department of Homeland Security, a school shooting lasts an average of 12.5 minutes. They average police response time for this situation is 18 minutes. Police around the country are trying to find ways to minimize this response time through technology.
Do quicker police response times help home invasions? You realize someone is in your home and you immediately dial 9-1-1. Unfortunately, by the time they process the call and dispatch police, the damage is done. It's up to homeowners to prevent the home invasion in the first place. One of the most effective ways is with a security alarm.
Which incidents should be non-emergency calls? No matter how panicked you may feel, not every incident qualifies as an emergency. Police departments consider incidents non-emergencies when:

The suspect is no longer there

Some time has passed since the incident

Nobody's life is in immediate danger

The issue is about nuisance (noise, disturbance, etc.)
City Specific Details
Certain cities are ripe with crime. Here we take a look at some of their response times to help put things into perspective.
What are the average police response times in Los Angeles? Los Angeles is a city known for its high crime levels. Luckily, the average police response time in LA is just 5.7 minutes.
What are the average police response times in Chicago? Chicago has its fair share of crime, especially gun violence. However, even with everything going on, they managed to keep their response time at just 3.46 minutes for priority calls.
What are the average police response times in Detroit? Unfortunately, Detroit always comes in with some of the longest police response times. Topping the charts at 58 minutes, no other city has come even close to this number.
What are the average police response times in New York City? New York City, with all its hustle and bustle, has a slightly elevated response time. According to the Bureau of Justice Statistics, New Yorkers wait an average of 9.1 minutes for police after a 9-1-1 call.
We all need to do our part to keep each other safe. Safeguarding your home is the first step. Knowing when it's okay to call 9-1-1 is another. Using the non-emergency line for non-life threatening issues can help free up the line for true emergencies. When an emergency does occur, we have to remember that everyone is trying their best.
Sources and References
Write to Kim P at feedback@creditdonkey.com. Follow us on Twitter and Facebook for our latest posts.
Note: This website is made possible through financial relationships with some of the products and services mentioned on this site. We may receive compensation if you shop through links in our content. You do not have to use our links, but you help support CreditDonkey if you do.