Best in Home Automation: Top Innovators
---
Winners of the CreditDonkey Best in Home Automation have been announced. These resources will make life around your house so much easier - you'll wonder how you ever got by without them.

Best Home Automation

© CreditDonkey
After a long day at work, you don't want to have to think or do too much. Fortunately, you're living in the here and now, when smart technologies and automation are multiplying by the day, and they're making home life easy by smartening up your appliances - even your light bulbs. You can keep your home humming by equipping it with the latest devices and tools from our list of the Best in Home Automation.
TOP TOOLS IN HOME AUTOMATION TOOLS
Innovation has hit the home market. Great ideas and advances in technology have combined to ease consumers' way of life.
At CreditDonkey, we pay attention to ways you can best secure your home and create cost efficiencies in running your household. Many of the devices and systems on our list are "smart," with Internet connectivity to give you more control over your household runs. And they can help you save money by making things more efficient (like not having your heat on high when you're away) or freeing up your time so you can spend it doing something else besides home upkeep.
There's only one downside to all of these modern tools: So many startups show up in the home automation space that it's hard to know which ones are truly innovative, practical, and likely to last. Only the ones that we think are worthy of your time are on this list.
Read on to turn up the intelligent meter of your home and your appliances.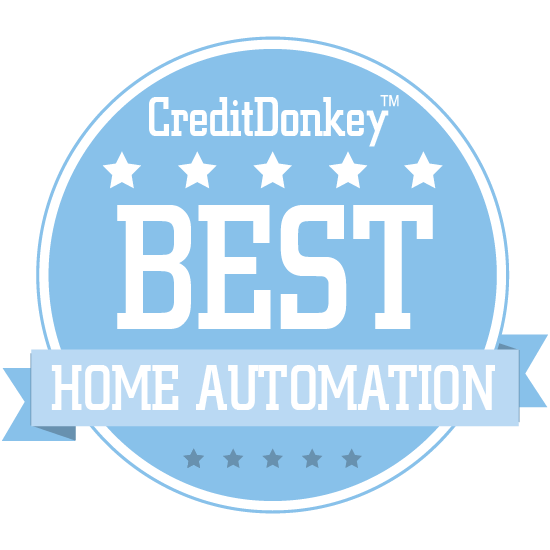 Best Home Automation

© CreditDonkey
Note: This website is made possible through financial relationships with some of the products and services mentioned on this site. We may receive compensation if you shop through links in our content. You do not have to use our links, but you help support CreditDonkey if you do.
Read Next: