23 Cheap Ways to Prevent Burglary
Ad Disclosure: This article contains references to products from our partners. We may receive compensation if you apply or shop through links in our content. You help support CreditDonkey by using our links.
(read more)
Protecting your home doesn't have to cost a fortune. Here are 23 practical ways to prevent burglary on the cheap (bonus: most of these are free).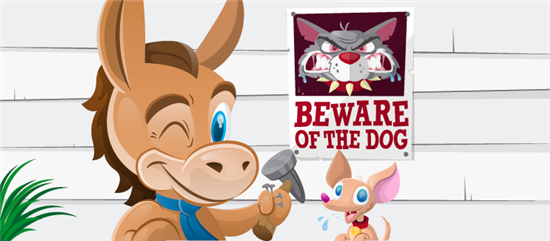 © CreditDonkey
More than 2 million homes are burglarized in the U.S. each year, and home security is a billion-dollar business. But with home security systems costing up to hundreds per year, it may be out of many families' budgets.
So how else can you effectively protect your family and home? Here is the good news: it doesn't have to cost a fortune to burglar-proof your home. In most cases, it just takes a little common sense and some simple steps to keep unwanted intruders away. Take some time to assess what may make your home attractive to thieves and identify weak spots in your security.
Here are 23 ways to ward off would-be thieves that won't put an unnecessary strain your wallet.
BOTTOM LINE
There's no guaranteed way to keep a burglar from entering your home uninvited. But there is a lot you can do to minimize your chances of being victimized, even if you're working on a shoestring budget. As many of these examples have shown, sometimes you don't have to spend anything other than your time to make sure your home is protected.
Rebecca Lake is a journalist at CreditDonkey, a home security comparison and reviews website. Write to Rebecca Lake at rebecca@creditdonkey.com. Follow us on Twitter and Facebook for our latest posts.
Note: This website is made possible through financial relationships with some of the products and services mentioned on this site. We may receive compensation if you shop through links in our content. You do not have to use our links, but you help support CreditDonkey if you do.