23 Tips on How to Manage Your First Credit Card
---
When used wisely, your first credit card can set you up for a strong financial future. Anyone who lends you money throughout your life — whether it's a credit card company or someone giving you a loan — wants to see that you know how to handle credit. And the one way to create such a history is to start with a credit card. At the same time, it can be easy to abuse the privilege of owning a card by racking up more charges than you can handle or not having a way to pay off your debt.
Before you get started with breaking in that shiny piece of plastic, take a look at the CreditDonkey team's tips on the best ways to manage your first credit card.
Choosing Your First Card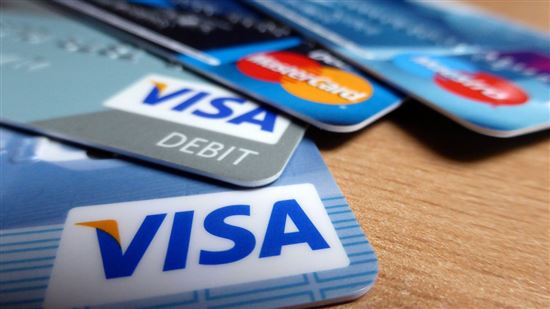 Credit Cards © Sean MacEntee (CC BY 2.0) via Flickr
1. Understand the different card types
If you've never had a credit card before, you'll need to figure out what credit card to get. Secured credit cards, for example, require a deposit to open. While student credit cards are geared towards the college crowd, but they may require a cosigner if you under 21 and don't have income. Knowing the differences between each card type can help narrow down your choices.
2. Don't go crazy with applications
Once you get your first credit card, it's tempting to go out and apply for another one. You shouldn't rush to overload your wallet, though. Applying for multiple credit card offers within a relatively short time frame can actually hurt your credit score. Getting one card with a low limit can help you start building your credit without running the risk of ending up deep in debt.
Credit Cards and Your Credit Score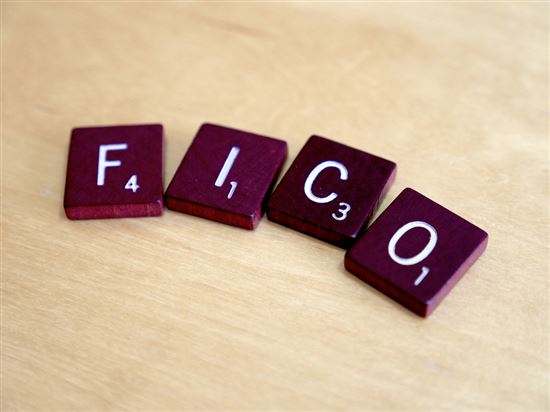 FICO Score © Simon Cunningham (CC BY 2.0) via Flickr
3. Understand the reason to have good credit
Your credit report contains all the information relating to your credit activity, including what accounts you've opened, your balances and your payment history. Your credit score is a three-digit number that's calculated based on what's in your report. When it's time to buy a car or get a mortgage down the road, the banks are going to look at your credit history to see how likely you are to pay back what you borrow. They will use this research to determine how much they should charge you in interest rates — and whether they should lend you anything at all. Your credit score can also come into play when you're trying to rent an apartment, get utilities in your name or even apply for a job.
4. Get to know your credit score
There are several different credit scoring models out there, but the one lenders use most often is your FICO score. This score is calculated based on your payment history, the number of inquiries that show up on your report, the types of credit you have, how much you owe and how old your accounts are. FICO scores range from 300 to 850, and the higher yours is, the better.
5. Monitor your credit
Routinely reviewing your credit report can give you an idea of how well you're doing when it comes to building your score. It also allows you to keep an eye out for any signs of suspicious activity relating to identity theft. Under federal law, you're entitled to one free credit report each year from TransUnion, Experian and Equifax, which are the three major credit reporting bureaus.
Using Credit Responsibly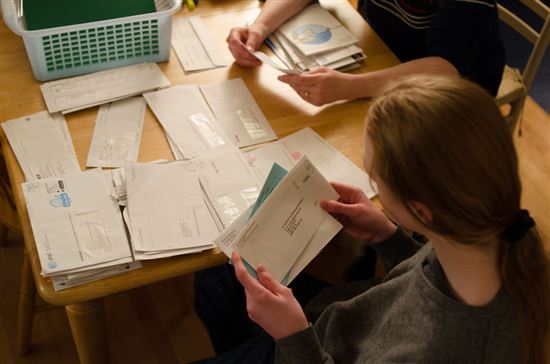 paperwork (021/365) © Tim Pierce (CC BY 2.0) via Flickr
6. Make paying on time a priority
How you pay your bills accounts for the biggest chunk of your FICO score. Racking up late or missed payments won't do you any favors. So you don't fall behind, take the time to sit down and work out a budget, making it easier to map out when your bills are due. Your budget should list all of your expenses and any income you have, whether it's from a job or the financial support your parents provide. Track your due dates on a calendar to see exactly when it's time to pay.
7. Keep your balances in check
Ideally, you should be charging only what you can afford to pay off in full each month. That way, you won't end up having to fork over anything extra for interest. If you do carry a balance from month to month, your best bet is to keep it as low as possible. Your minimum payment is calculated as a percentage of your total balance, so if you owe a lot, you may find yourself struggling to keep up each month.
8. Calculate the cost
The biggest trap that many students fall into when it comes to credit cards is not realizing how interest adds up, especially when they're only paying the minimum each month (which is never a good idea). For example, let's say you owe $1,000 on a card with 18% interest. If you pay the minimum of $25 a month, it'll take you just over nine years to pay it off and cost you nearly $1,000 in interest. Buying items that you can't afford to pay off in a short amount of time suddenly becomes a lot less appealing when you do the math.
9. Cut down on fees
Credit card companies charge a number of fees that can quickly inflate your balance if you're not staying on top of your statements and due dates. Paying your bill on time and keeping your balance low can help you avoid late or over-limit fees. Students should also look for cards that don't charge an annual fee to keep their costs as low as possible.
10. Review your statements
If you're not looking closely at your credit card statement each month, you're potentially setting yourself up for big problems. Your credit card company could jack up your interest rate or someone could be using your card to make fraudulent charges, but you won't know unless you're going over your statement with a fine tooth comb.
11. Choose purchases wisely
When you're a broke college student, it's tempting to use your credit card for any and every expense, but you need to be selective about what you're charging. Keeping the lights on in your apartment or buying those annoying but necessary textbooks are reasonable enough, but you shouldn't rely on plastic to pay for all those late night pizza runs. Pasta in a pot is a lot cheaper.
12. Before you sign up for a membership or subscription
Credit cards can make life easy. You can charge your favorite magazine to a card or sign up for a gym membership and not have to worry about when you have to pay your dues. The credit card company and the publisher or gym handles the transaction for you. But when you're in your early twenties, your preferences are going to change. Trust us on this one. You're better off paying some other way and not ending up with recurring fees that you forget about and have a hard time getting rid of.
13. Carry cash
It can take a while to get used to having a credit card. Suppress the temptation to spend more than you can reasonably pay off by the time the next statement comes due. Use a mix of cash and credit as you get your feet wet with this new way of paying for items.
Avoiding Credit Card Pitfalls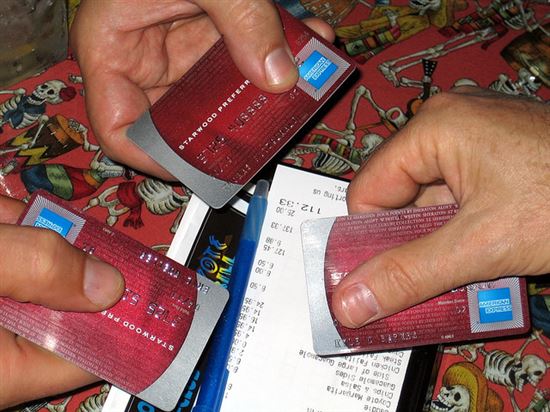 Triple AmEx Bonus Round! © Eric Mueller (CC BY-SA 2.0) via Flickr
14. Stay away from cash advances
If you're short on money and you need a temporary fix, pulling cash from your credit card is one of the most expensive borrowing options. That's because your credit card company will start charging you interest the second it hits your hands, and the rate is usually higher than what you'd pay for purchases. If you can't pay it back right away, that short-term solution can become a long-term financial problem.
15. Pay careful attention to promotional offers
Credit card companies use promotional offers to bring in new customers. They can be beneficial but only if you are diligent about the terms being offered. If you're looking at a student or traditional card that offers a 0% interest period, you absolutely have to be aware of when the regular rate kicks in and how much it will be. Otherwise, you could be in for a rude awakening when you get that first monthly statement after the promo period.
16. Know your limits
Running up your balances close to your total credit limit can be bad news for your credit score and could cause lenders to look on you unfavorably. Generally, you should aim to only use about 40% of your available credit limit at any given time. The closer you are to your limit, the less creditworthy you're likely to appear. This can hurt your ability to be approved for new loans.
17. Don't get hit with a penalty
Credit card companies can penalize you if you're not being careful about how you manage your account. If you miss a payment, go over your credit limit, or your check bounce, you'll not only have to pay a fee but your interest rate may be increased substantially. When your interest rate goes up, it can be more difficult to get the balance paid down.
18. Watch out for gray charges
Gray charges are one of those things that can creep up on you if you're not paying attention. These charges are usually small, but if you're getting hit with them over and over again, they can end up costing you a lot. Gray charges can include hidden fees, add-on charges for services, or recurring charges that you didn't authorize.
19. Don't let a card feed your impulse-buying habit
If you can't wait at a register without buying a stick of gum or if you can't walk into a store without buying something, do not use your first credit card as a crutch to feed your bad shopping habits. A credit card should be used as a resource — to track your expenses, be organized, and reap some rewards for everyday shopping. It should not be an excuse to buy more than you can afford or to get a temporary shopping thrill. A quick decision at the register can have a long-lasting feeling of dread and frustration when that bill comes due.
Getting the Most Out of Your Card
20. Maximize rewards
If you've taken on a rewards card, then be sure you're using it to its full potential. This means writing yourself a note to sign up for rewards programs that cover certain types of purchases for a given time. And it means staying on top of the rewards you have accrued to make sure they don't expire. You don't want to spend money just to get a reward, but you don't want your rewards to lie dormant either.
21. Keep track of your card on the go
You have many ways to stay on top of your account, whether you prefer paper statements or do all your account management over your phone. Setting up mobile alerts through an app or manually doing it on a calendar will save you hassle and ensure you always pay your bill on time.
22. Take another look at your card
After your first year of ownership goes by, look at the terms of your card and evaluate whether they still make sense for you. Should you graduate to an unsecured card? Do the reward categories still apply to you, or would you be better off with another kind of card? Are you paying a low interest rate, or could you get a better rate elsewhere? Smart card ownership calls for such evaluation about once a year.
23. Take advantage of perks
Along with offering rewards, certain credit cards offer extra perks that young adults may find helpful. Things like purchase protection, extended warranties and travel insurance can all come in handy if something you buy gets damaged or you're planning to study abroad. Some cards may also allow you to access your credit report or score or offer budgeting tools to help you stay on the right course financially. These added features usually come at no extra cost, so it's worth it to see if your card offers them.
Rebecca Lake is a journalist at CreditDonkey, a credit card comparison and reviews website. Write to Rebecca Lake at rebecca@creditdonkey.com. Follow us on Twitter and Facebook for our latest posts.
Read Next: