Best Computer Security Blogs: Top Experts
---
Winners of the CreditDonkey Best Computer Security Blogs have been announced. These blogs will help you make sense of all the latest ways to protect your information - a task that is getting harder every day.

Best Computer Security Blogs © CreditDonkey
Top Computer Security Blogs and Resources
Lean on the wisdom of security experts, close observers of security trends, and even hackers themselves to protect yourself.
Lots of blogs out there will claim to fill this need - and we've found the very best computer security blogs that will, in fact, keep you informed and on top of what you need to do to avoid cyber attacks and password problems.
At CreditDonkey, the credit card comparison website, we often emphasize the importance of keeping your data safe. If your identity gets stolen or someone steals your passwords, you could end up with charges you didn't make on your credit card statement or - worse - you could end up with your credibility shattered with a low credit score.
By paying attention to the Best Computer Security Blogs, you'll not only arm yourself with the latest information, but you'll also be able to protect yourself from the digital bad guys who want your data and want to flood your email account with malware, infiltrate your computer, and take over your good name.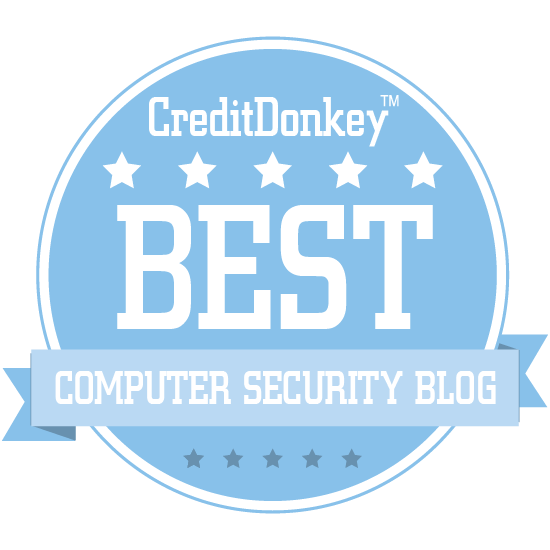 Best Computer Security Blog © CreditDonkey
Hacker Combat
Hacker Combat community is a reliable source for learning about the latest developments in the cybersecurity world.

Why Hacker Combat is a Top Computer Security Blog: Hear what our security experts have to say and employ those tips in safeguarding your enterprises from various evolving IT security threats. HackerCombat covers everything from IT Security to Hacking related news and also provides expert analysis and forums where anything related to IT security can be discussed. The security community also serves as an ideal platform for promoting start-ups, organizes event management, and helps various people as well as security geeks.

Read: Hackercombat.com

Best Computer Security Blogs © CreditDonkey
More from CreditDonkey: