Brian Gavin vs Brilliant Earth
Brian Gavin is a good online retailer for the highest quality diamonds. How does it compare to Brilliant Earth? Read our comparison chart below.
Brian Gavin is the world's leading authority on super ideal hearts & arrows diamonds. All of his diamonds are cut to the most exacting standards for the best light performance. He offers several product lines to suit every budget, including diamonds with fluorescence and warm-toned stones.
While Brilliant Earth focuses on socially responsible diamond jewelry. Its philosophy goes beyond just conflict-free. All their diamonds come from mines with fair wages and safe working conditions. In addition, they also have lab created diamonds and use recycled metals.
Compare Brian Gavin with Brilliant Earth, side-by-side. Read on for an in-depth look, including ratings, reviews, pros and cons.
Learn More
Visit Site

SPECIAL OFFER
Search for Beyond Conflict-Free Diamonds - Learn More

Read Brilliant Earth Review

Benefits and Features

Selection

In-house inventory of round, cushion, and princess cut diamonds. One of the largest inventories of super ideal cut diamonds. Large virtual inventory from partner vendors.

Natural, lab created, and recycled diamonds. Natural diamonds are ethically-mined from Canada and Botswana.

Customer Service

Monday - Thursday 8:00 am - 8:00 pm, Friday 8:00 am - 5:00 pm, and Sunday 9:00 am - 1:00 pm (CT) by phone or live chat.

24/7 customer service via phone, email, and live chat; Free 1-on-1 virtual appointments

Photos

Grading report; actual photo & videos, light performance imagery, hearts & arrows imagery

Most diamonds have 360-degree HD video; Grading report

Return Policy

Brian Gavin offers a 15-day return policy. The return package must be returned via USPS Registered/Insured Mail for the amount of your purchase. The original FedEx shipping/insurance charges will be deducted from your refund. Bezel settings, custom items, and designer rings cannot be returned.

30 day free return policy. Brilliant Earth provides the FedEx shipping label and free return shipping on all ring, loose diamond, and loose gemstone orders.
Warranty

Lifetime warranty against on all manufacturing defects. Must not have been worked on by another jeweler.

Lifetime warranty against on all manufacturing defects. This does not apply to Brilliant Earth's collection of estate and vintage jewelry.

Buyback

1-year buy back policy on Brian Gavin Signature Hearts & Arrows diamonds and "Blue" diamonds ONLY, for 70% of the purchase price. Both diamond and AGS report must be in their original, undamaged condition.

Not available

Certification

GIA, IGI, HRD, GCAL, Sustainably Rated

Packaging

Eco-friendly ring boxes made from responsibly sourced natural wood; All packaging are FSC Certified (materials come from responsibly managed forests)

Price Match

No

Resizing

1 free ring resizing for 1 size up or down; extra charge for more or less than 1 size. Eternity rings cannot be resized. Customer is responsible for round-trip shipping and insurance.

1 free ring resizing within 60 days of purchase for US, Canada, UK, and Australia customers. Free shipping both ways. Custom and engraved rings are subject to resize fees. Eternity rings cannot be resized.
Upgrade Policy

Lifetime upgrade policy on all Brian Gavin diamonds. Get 100% credit of the original diamond's purchase price towards a new diamond. You must upgrade in 2 of the following variables: size, color, and clarity. Diamond must have the original certificate.

Get 100% credit when you upgrade your loose diamond. New diamond must cost at least 50% more than the original diamond's value. Diamond must be in saleable condition with the original grading report. Upgrades are not available for lab-created diamonds.

CreditDonkey® Reviews

Price
Selection
Customer Service
Photos
Unique
Social Responsibility
Pros & Cons
Pros:

World-class super ideal cut diamonds
Unique product lines for different budgets
Actual photo, light performance imagery, and hearts & arrows imagery

Cons:

Very small inventory of stones
Short return period, not free return

Pros:

Beyond conflict-free philosophy
Lab-created diamonds
Unique setting styles

Cons:

Can be higher priced than competitors

Bottom Line
Good online retailer for the highest quality diamonds... Read full review
Good online retailer for socially-responsible diamonds and rings... Read full review
Learn More
Visit Site

Blank fields may indicate the information is not available, not applicable, or not known to CreditDonkey. Please visit the product website for details.

Shop for diamonds at Brilliant Earth, a CreditDonkey recommended partner for socially-responsible diamonds.
Which is Better: Brian Gavin or Brilliant Earth?
Still need help deciding which diamonds is better? Read the in-depth reviews below. You may also be interested in comparing Brian Gavin or Worthy.
In short: Brilliant Earth's selection and customer service are notable. In particular, the customer service is excellent.
---
Articles on Brian Gavin

Brian Gavin offers some of the world's highest quality diamonds at reasonable prices. It has several unique collections to suit different budgets. Read on for our in-depth review.
---
Articles on Brilliant Earth

Brilliant Earth is known for their ethically-sourced diamonds. But is the price worth it? Read our full review.
---
Which Do You Think is Best?
---
You Might Also Like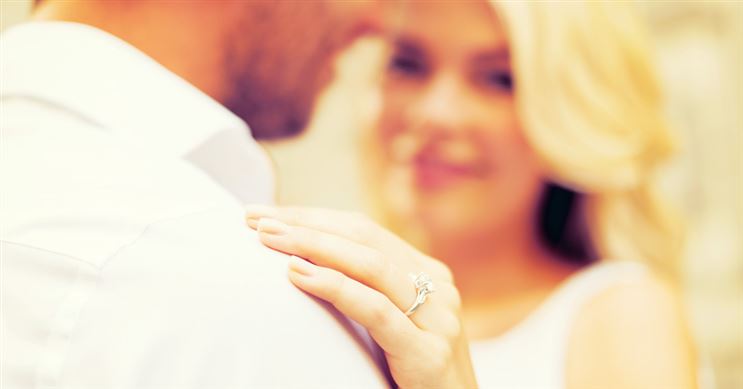 Buying an engagement ring is a big decision and not just because of the cost. Whether you're looking for value, a huge selection, or sheer luxury, here's a list of the best places to shop for a diamond.
---